From nursery to secondary grammar school.
We offer an effective and attractive concept of education from the nursery to the secondary school
A concept that children enjoy and parents are happy about its results.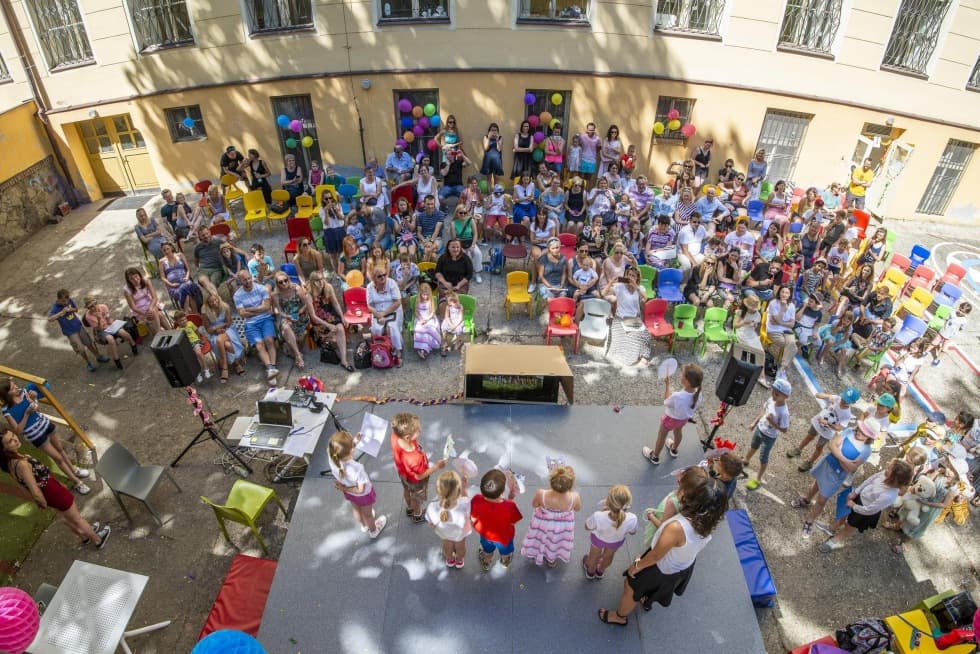 WHY TO US?
Each child is a personality for us.
Each child is different, therefore we pay individual attention to each of them. In education, we uncover and develop their strengths and put emphasis on their own opinion based on own experience. Even despite occasional mistakes.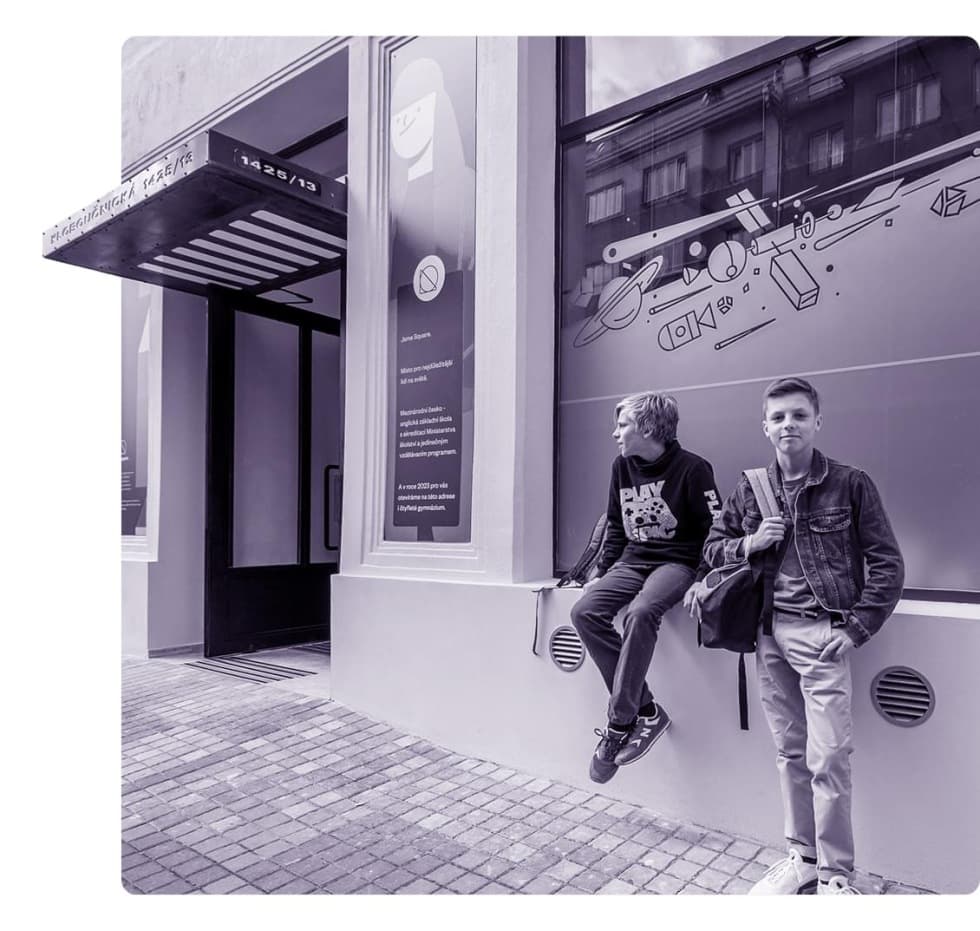 We have a unique programme and an international team of teachers.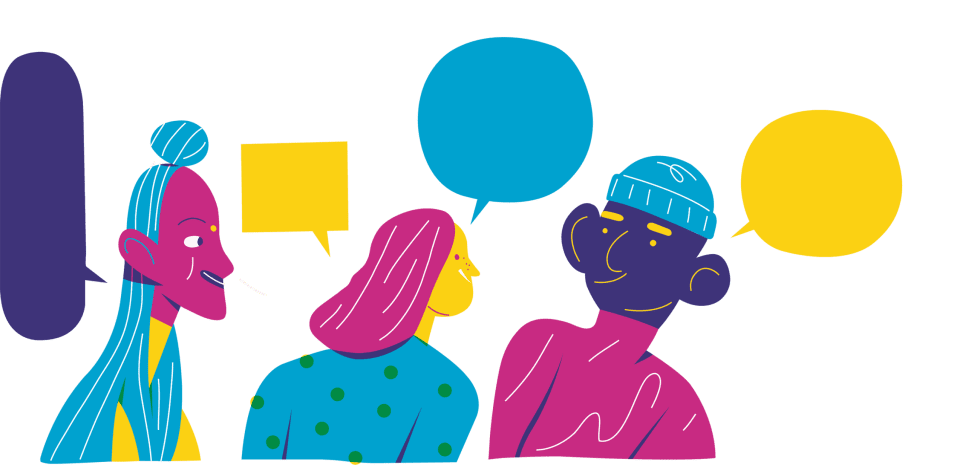 We have created ideal conditions for children not only to achieve knowledge but also skills to use them anywhere in the world, in their further study or in their profession.
At the end of the education process, our school will be left by young self-confident personalities who can enforce own opinion but also can find common ground in a team.
How did this all come into existence?
2009
At the beginning, there was kindergarten Bambíno.
Bambíno has been here for children since 2009; and since 2010, it has also been accredited by the Ministry of Education. The kindergarten was founded by Lucie Pivoňková and Tomáš Trnka as a meaningful project enjoyable for them and others. They enthused other co-workers for this idea and soon they opened our first branch in Dejvice for the first eight children. It was beautiful and modern. Together with experts, they drew up their own educational programme "Big things for little people" and, based on it, achieved accreditation from the Ministry of Education in 2010. The increasing interest of parents and the satisfaction of children were the best confirmation of the successful concept, so they opened another branch in Vinohrady after a short time.
2018
Our plans were growing together with children.
We want to continue the education of children, so the Czech-English primary school Square has started to follow the unique educational concept since September 2018. In Square, we teach mainly through experiences. What we experience here and now will stay with us and this experience can be used anytime in the future. Square is a place where "you and me" works together and we create "us". And when both children and we enjoy education, we do not divide the world to "here at school" and "over there outside". In our world, our education has its own style keeping up with the times and showing children how to learn and how to think. We're creating a world that can connect both little and big ones and to develop all of them.
2024
A secondary grammar school is a natural continuation of our way to education.
The roads from primary school Square lead to all secondary schools in the world. But why not provide children with an opportunity to continue naturally in the education philosophy and concept of primary school Square and kindergarten Bambíno. Thus we decided to found secondary grammar school Square that will welcome its first students on 1 September 2024. It offers a general four-year study with the focus on high-quality education of English, personal and social growth and development of uniqueness of each of them. In addition to the necessary knowledge, young students will also achieve the skills to present and defend own opinions in a team and to take responsibility for own decisions. As soundly self-confident personalities, they will have the motivation to continue in education and professional growth in their chosen fields.
It's worth knowing more about us.
Leave your contact data and we will contact you.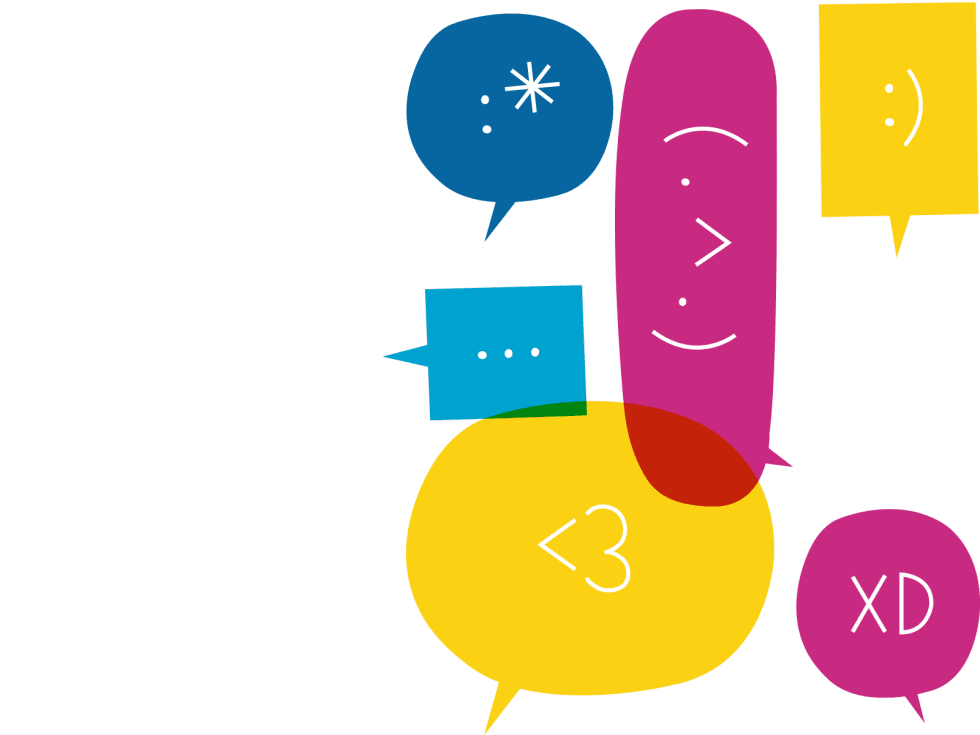 Mateřská škola Bambíno
Dejvice
České družiny 9, Praha 6
Mateřská škola Bambíno
Vinohrady
Šrobárova 14, Praha 10
Základní škola a gymnázium Square
Svatoslavova 6, Praha 4 – Nusle