Do you want to join us? Write us why do you want in, where do you see yourself at us and attach your CV and we will surely contact you.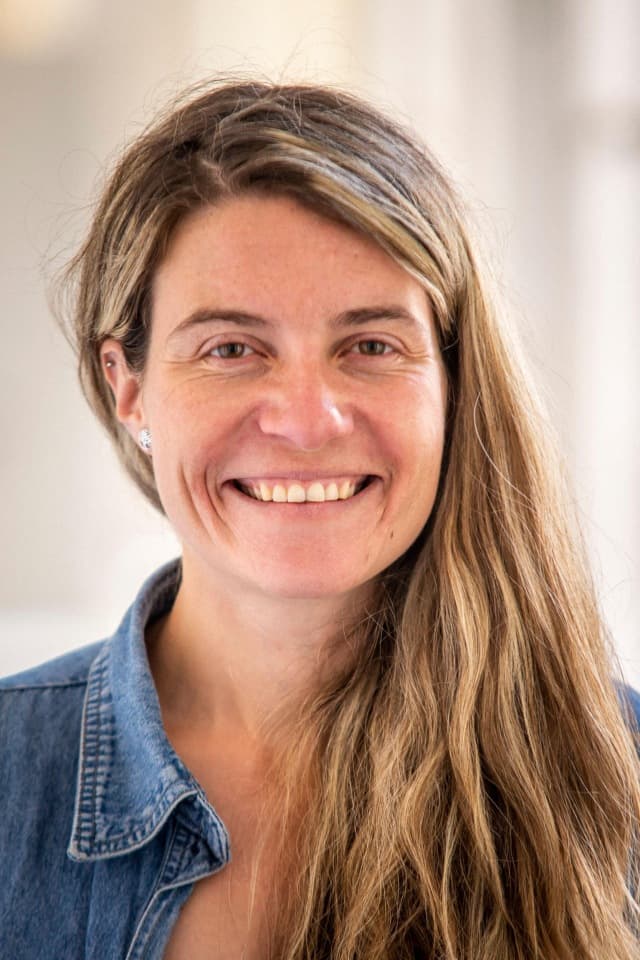 Adéla Javůrková
Adéla graduated from Teaching for the Second Stage of Elementary School and for Secondary Schools at the Charles' University. Already during her studies, she was teaching languages and tutoring various school subjects. She also worked as a volunteer in several organisations helping children from socially disadvantaged backgrounds with education. In Square, she appreciates especially the space for variation of pedagogical approaches, supportive background and, thanks to lower number of children in classrooms, also greater possibility of individual approach.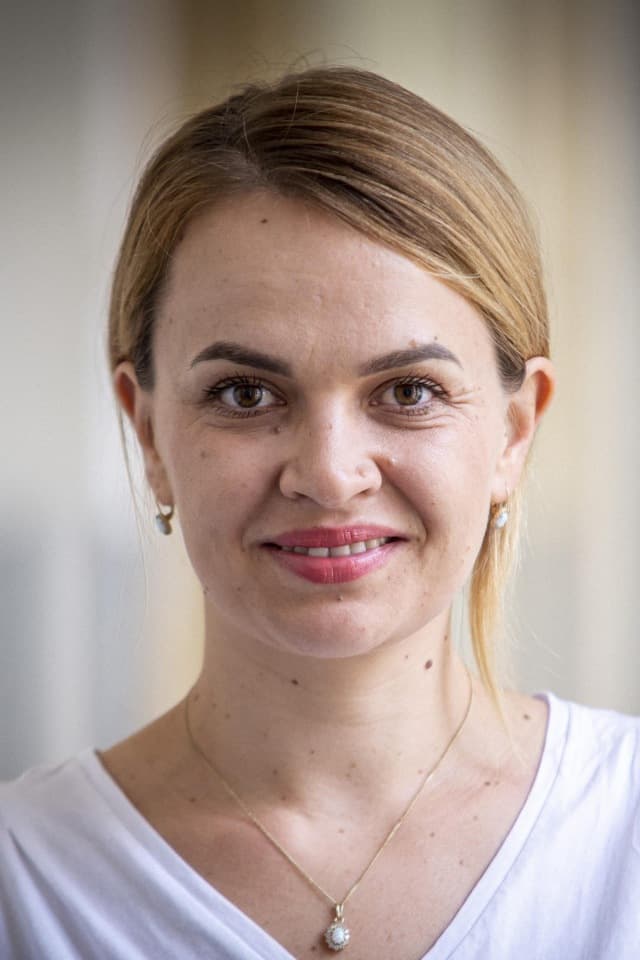 Adéla Kocová
She studied preschool and extracurricular pedagogy in Edinburgh, Scotland, where she was already involved in pedagogical activities while studying. After returning to the Czech Republic, she worked as a teacher in Bambino in Dejvice, then as a lead teacher at the Vinohrady branch. She is a certified teacher of children's yoga, which she fell in love with during her stay in Shanghai, China. The children's world is her life.
Alena Hauptmanová
Alena studied special education focused on learning difficulties and speech therapy at Masaryk University in Brno. For many years she has worked with children, both with impairments and special talents. She helped developing children at a private clinic Rozum v hrsti and in elementary school for physically impaired children in Liberec. Right now, she is a part of a team "Clinic Bambino" and "Clinic Square". At Bambino, she helps with the complex development of children and with starting new educational methods. At Square school she works on developing the educational program.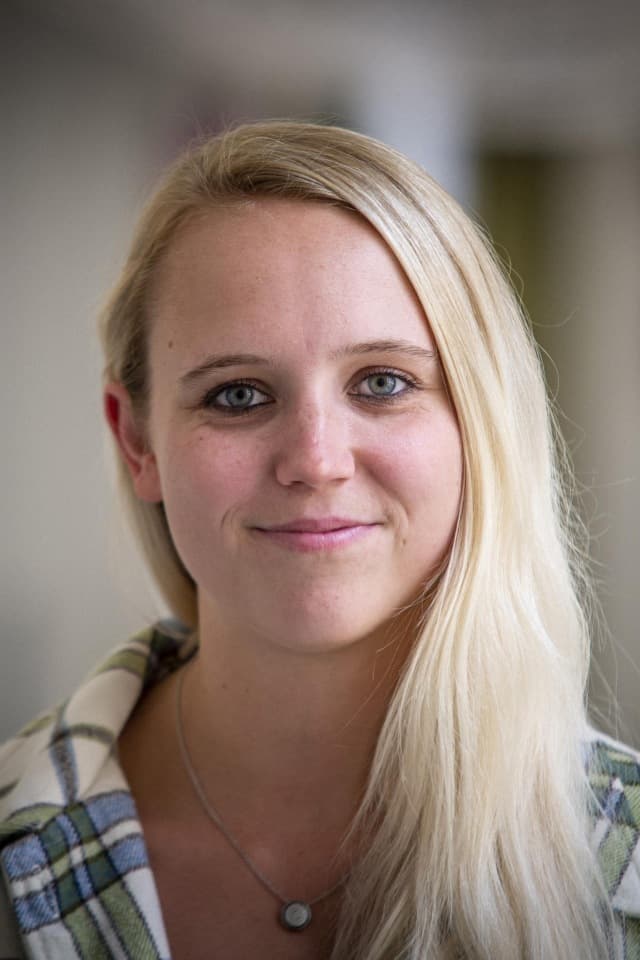 Anita Doneéová
She always wished to work with children. She had her first bigger experience with children as an au-pair when she was making ends meet during her study. Later, along with her job, she was a volunteer in an organisation that provides a preventative programme for children who are somewhat disadvantaged over their peers, be it in terms of health or socially. Work with children led her to a change in her career and she decided to study special pedagogy. She is now striving to collect her experience as a teaching assistant in Square and doing what she really enjoys and what fulfils her life.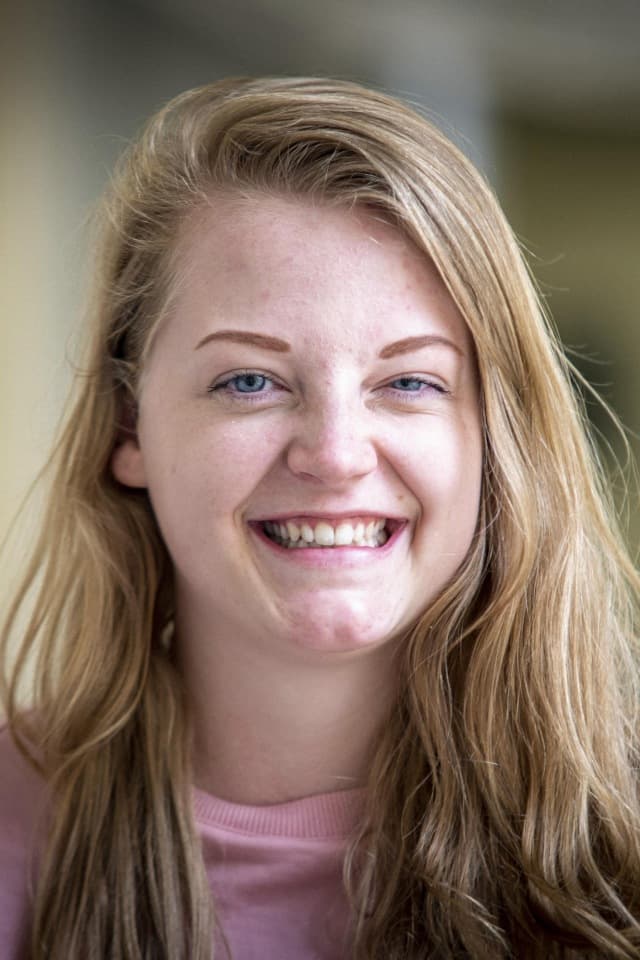 Bára Mocová
Bára especially enjoys art. She likes jazz, but also metal. Among other things, she would like to pass on love for art to children. Since childhood, she has played the flute, then the saxophone.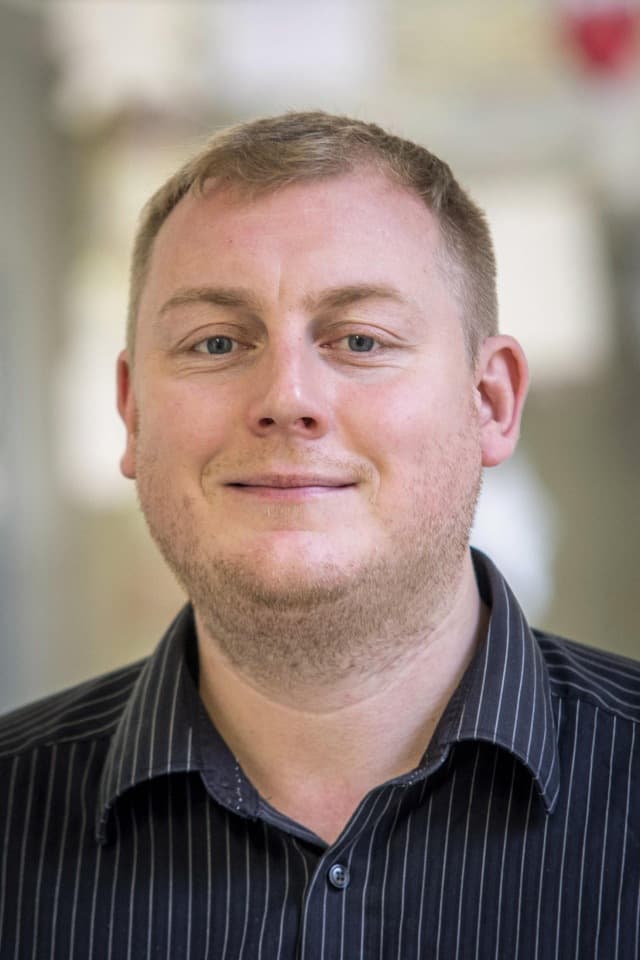 Brendan Walsh Wade-Keszey
Brendan earned his Bachelor's and Master's of Education in New York. After completion of his studies he traveled aboard to work as an English Teacher in Poland, Russia, Austria and the Czech Republic. Due to his strong interest in language education and young learners, he is now an English teacher at Square School. WIth his strong passion for music, history and the sciences, Square School was an ideal fit for him.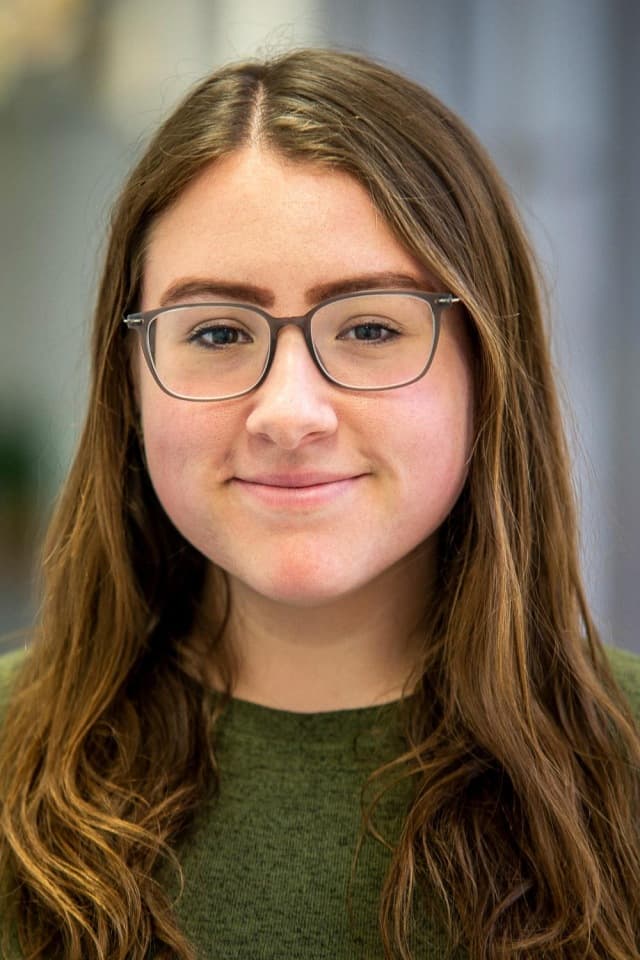 Claire Petrosino
Through living with and loving an older brother severely affected by autism, Claire has been drawn to a variety of special education environments and roles. She earned degrees in Psychology and Human Development (with a focus in Education) at Binghamton University. While studying abroad in Rome, she taught English to children affected by autism and fell in love with the process. She moved to Prague from New York in 2018 to continue her newfound passion. She is excited to join the classroom after teaching and learning from the Squarers in the after school program last year. She feels lucky to be a part of the team at Square, where conversations about education are active, open, and imaginative. Claire is guiding Squarers on their academic journey while learning from them too!
Daniel Penton
Dan earned his Degree in Music Practice from the University of Sussex. As such he has a passion for all things music, as well as a keen interest in sports and travel. Dan has been teaching English for over 4 years and has taught in the UK, Spain, Mexico and the Czech Republic specialising in primary. His passion for creating an informative, fun and nurturing environment in his classes matched brilliantly with the square ethos.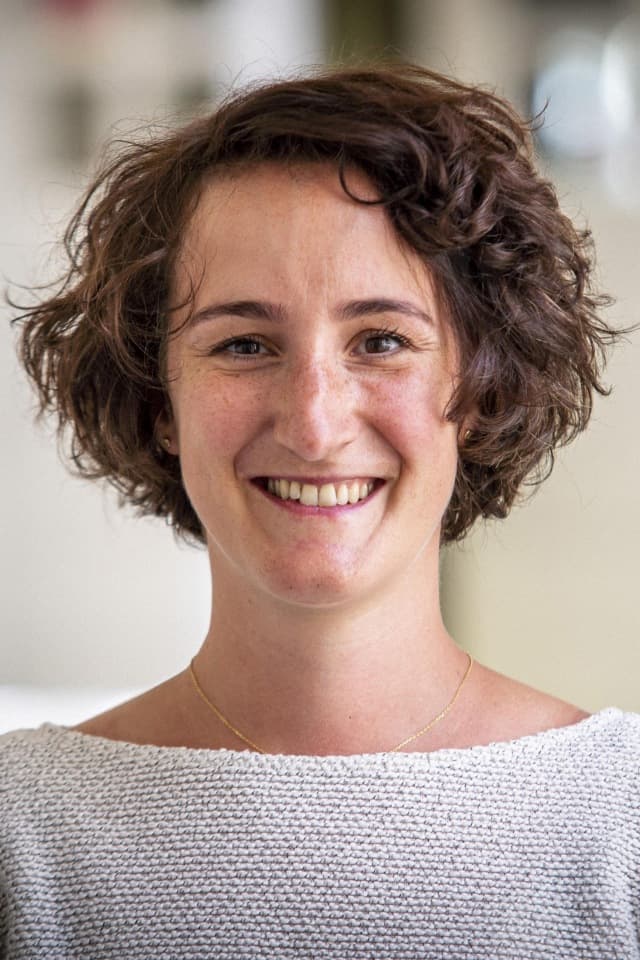 Eliška Šustová
She has extensive experience with teaching abroad (Czech School without Borders in London). For several years she was a class teacher of all grades in primary school in the Czech Republic. She enjoys art, she grew up in the theater. She is very close to culture and the child's soul.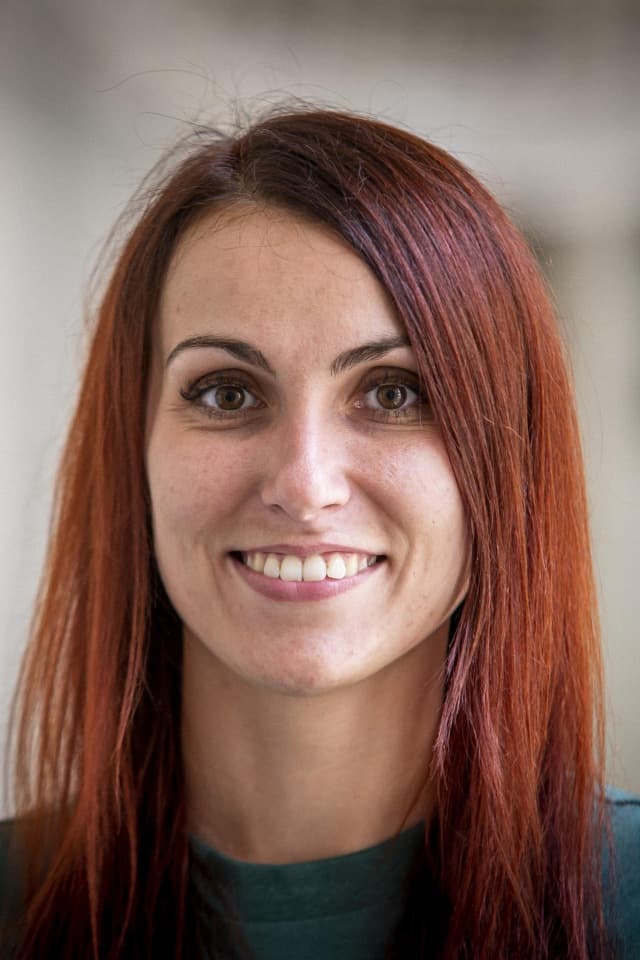 Eliška Václavíková
Eliška graduated from the Teaching of Czech and English for Primary and Secondary Schools in Liberec and already during her studies she was teaching at several primary and grammar schools in Liberec and in Prague. She spent the 2017/2018 school year in Vietnam where she taught English, first at a private language school and later at state nursery and primary schools throughout Ho Chi Minh City. The frustration and the impenetrability of the local education system have confirmed her belief that it is necessary to do it differently and better, i.e. with enthusiasm for change and innovation which she found in Square.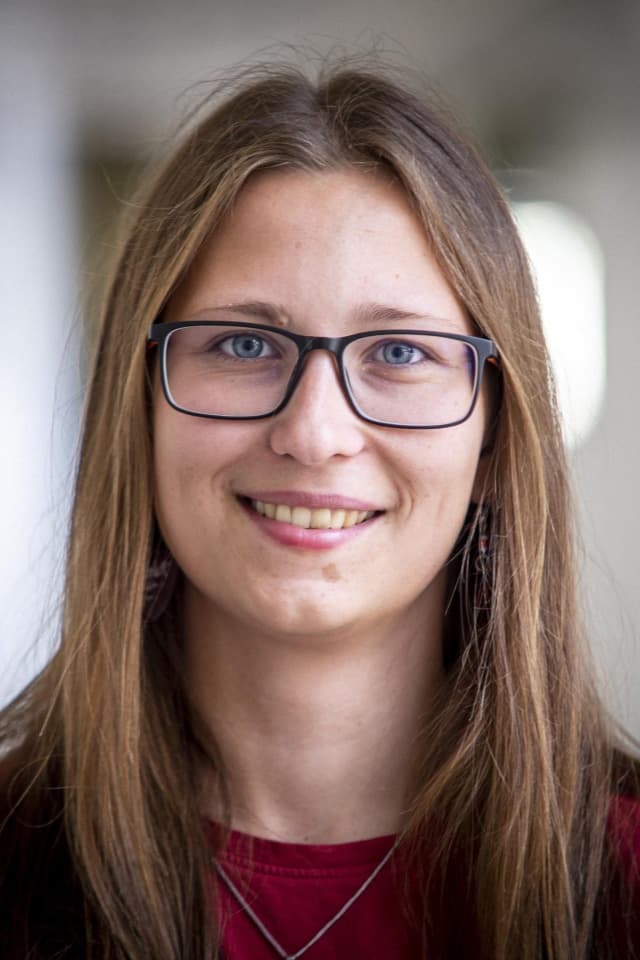 Eva Wagnerová
She started gaining her first experience with children in high school, when she volunteered for a boy with autism. At the same time, she has long worked in the volunteer fire brigade, where she also trains children in fire sports. In addition to firefighters, she spends her free time mainly in nature on walks and reading.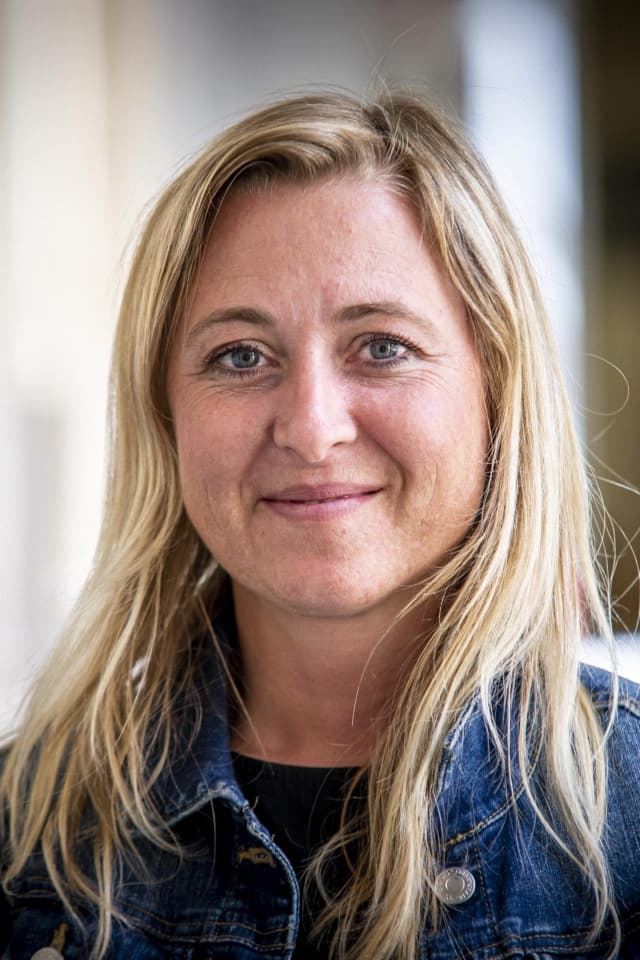 Hanka Žáková
Although she graduated from Social Work, during the study she realised that she enjoyed working with children the most. Therefore, she started to study simultaneously the fields of Biology and Health Oriented Education at the Faculty of Education at the Charles's University in Prague. She started to gain experience firstly in a small village school with 120 children, and then in a large block of flats school with more than 800 children. Over the years, she has completed her third approbation – English language. Since she has always been very close to social relationships, she was inventing various preventive activities and projects for children and has become a prevention methodologist. However, the way and content of teaching at elementary schools gradually ceased to suit her. But then she came across Square and found out that things can also be done in a different way.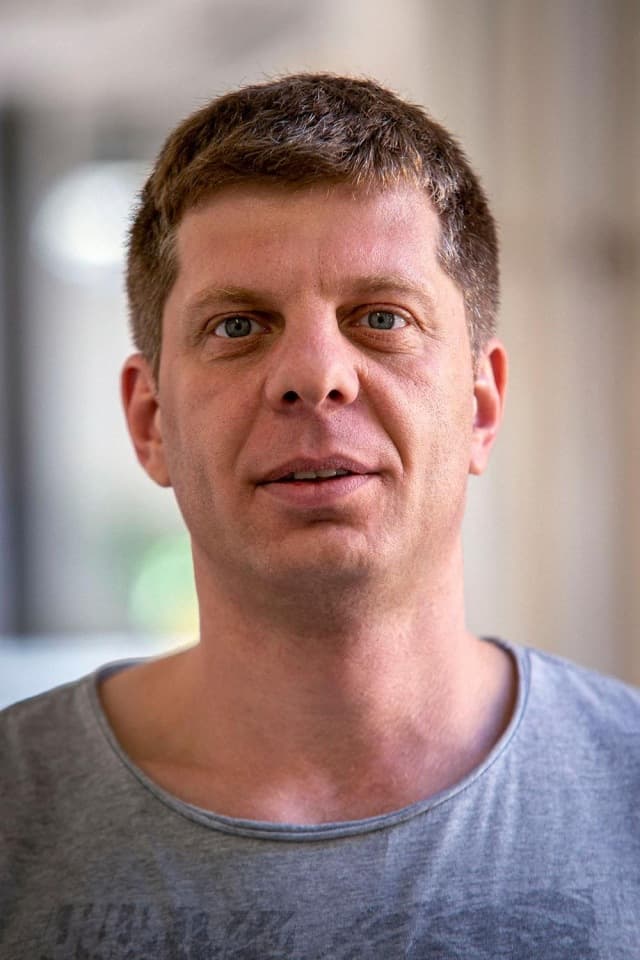 Honza Trnka
Honza has been with us from the very beginning of Bambino and he has the great merit on how the Square building looks like because he has made, installed and put to operation many things there. He is also the facility administrator, so everybody turns to him with any problem of technical nature.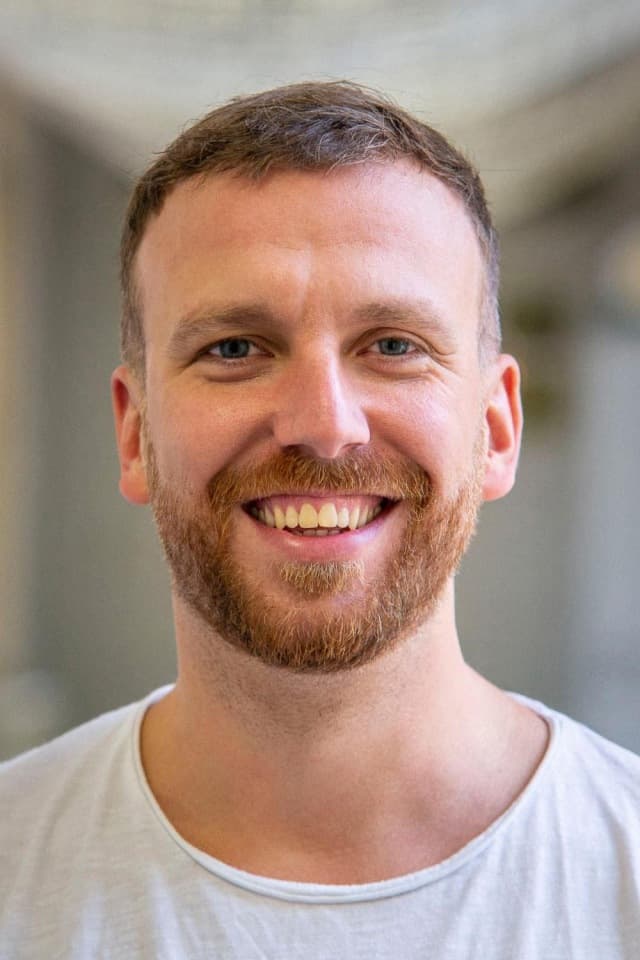 Honza Vítek
Honza has 20 years of experience as a graphic designer in advertising agencies and graphics studios. He also loves photography. In Square and in Bambino, Honza is our man for all the pictures, photos and texts and he also provides print production and cares about social networks.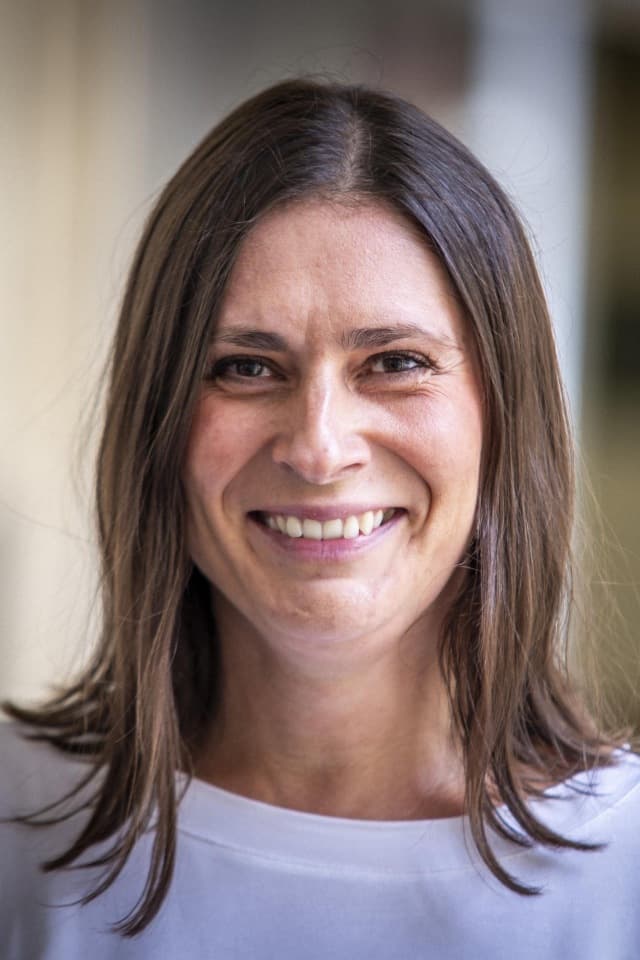 Jana Janáková
Jana graduated from Teaching for the First Stage of Elementary School in Hradec Králové. Then she moved to Prague, where she joined the Vinohrady Elementary School. After three years at Vinohrady, she went on maternity leave. After returning from maternity leave, she was working with children again when she met Tomáš Trnka and discovered the world of Square. It was her desire to experience the school in a different way which forced her to change her job. And thus, she is with us in Square.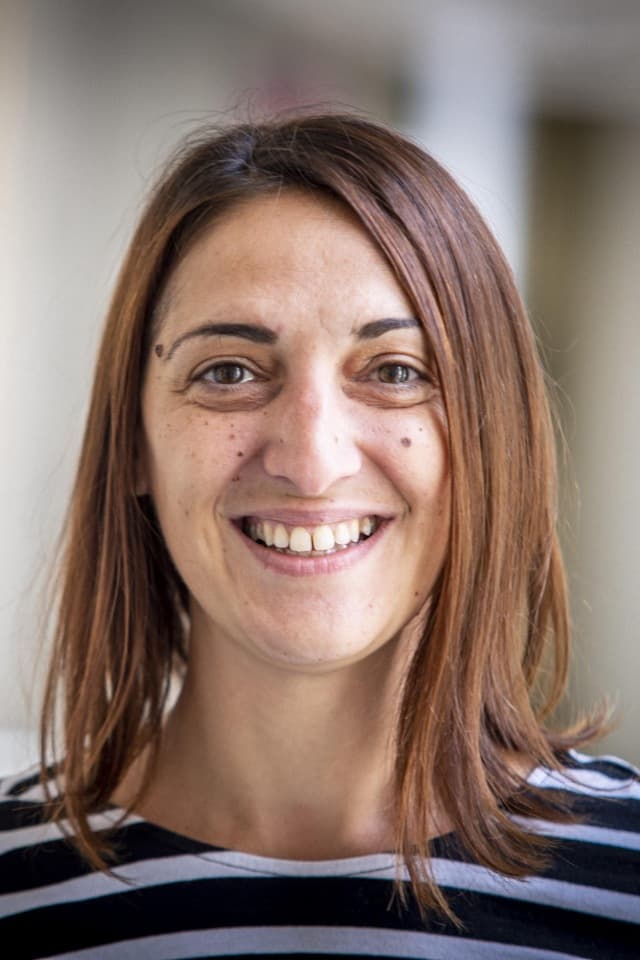 Jelena Trojanová
After graduating from the language school, her desire had brought her to the University of Belgrade where she studied Czech Language and Literature. During her studies and also several years after she worked as a teacher of English at a primary school and she was translating/interpreting from Czech to Serbian. During her study trips to the Czech Republic, she met her future husband. She worked in the translation agency in Prague, but her interests changed after the birth of her autistic daughter. At that time, she began to fully address the issue of education of children with PAS. She enjoys work in Square because it combines her love for foreign languages and cultures with the desire to help children with special educational needs.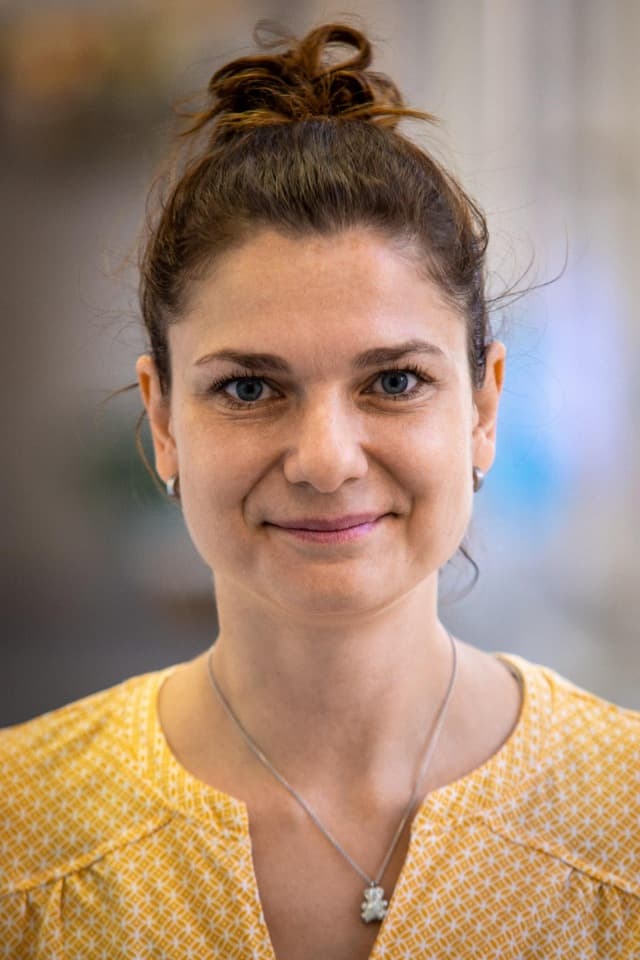 Karolína Krupková
Karolína worked for more than 10 years in a multinational advertising agency, where she prepared campaigns for Microsoft, ING Bank, Komerční banka and others. After the birth of her son, when she filled in her "free time" with the studies at the University and organised art courses, she wanted a professional change. Hand in hand with it was how much she liked Bambino, where she has already been bringing her son for two years. The philosophy of our kindergarten enchanted her so much that she wanted to be part of the team and eventually we can meet her in Square where she will help you with whatever it takes. Specifically, if you need information about clubs, transport, payments, Expedition dates and she will also offer you her helping hand in the area of Edookit.
Karolína Vyskočilová
Kája graduated from the conservatory in Teplice, where she learned to play a large number of different musical instruments. While still a student, she also tried her hand at teaching at the Primary Art School in Ústí nad Labem. Here, she found out that she would like to consider teaching as a career. After arriving in Prague, she worked at several theaters, and this eventually led her into photography – where it became a hobby and she has been teaching it to children for several years. For the last two years she has been working at the Children's Center Ptáčkov, which is Montessori-based pre-school. While here, she spent a lot of time in administrative duties, which was not what she wanted. She preferred spending most of her time with the children. And, this is what she is able to do at Square.
Lucie Pivoňková
Before Lucie established Bambíno with Tomáš in 2008, she has worked in a development. She spent two years in England and studied English at Pardubice University. School concept was born in her head and as she is detail oriented, she is permanently improving something. Her work consists primarily of care of big ones. However, as a director she knows about everything that is happening, and also tables and numbers are not strangers for her anymore. Big and small appreciate her positive approach, support and carefulness.
Michaela Raková
Míša graduated from a pedagogical high school, where her specialties included pre-school and after-school activities. As part of her studies, she not only did practice teaching in kindergartens, but also worked with special needs children including those with various types of autism and other mental and physical disabilities. She was one of the organizers and leaders of children's summer camps and worked as a leader of a number of children's afterschool group activities along with frequently being a babysitter for a number of different families. After graduating from high school, she moved to England where she studied English at Banbury and Bicester College and worked as a nanny. After a couple of years, she went to Sri Lanka where she worked as a volunteer teaching English at a local school. After returning to the Czech Republic, she wanted to find a career position working with children and she decided to join Square because she was impressed with the school's educational philosophy.
Natália Horejšová
Natália has been involved in teaching ever since high school. Her studies in Prague were in special education and for several years, she worked in special education at a diagnostic institute. In her free time, she helped out in several kindergartens and participated in various volunteer events. At Square, she likes endless job opportunities and colleagues who are really passionate about work.
Olga Stoyka
Olga graduated from a secondary medical school. After graduation, she worked as a nurse in Ukraine. After moving to Prague, she looked after children in their families. Because she has a son with ADHD (he is now 19 years old) and there were no assistants when he was attending school, she desired to help children with special educational needs. For the last two years she worked in a state school as a teacher's assistant, with a child with PAS.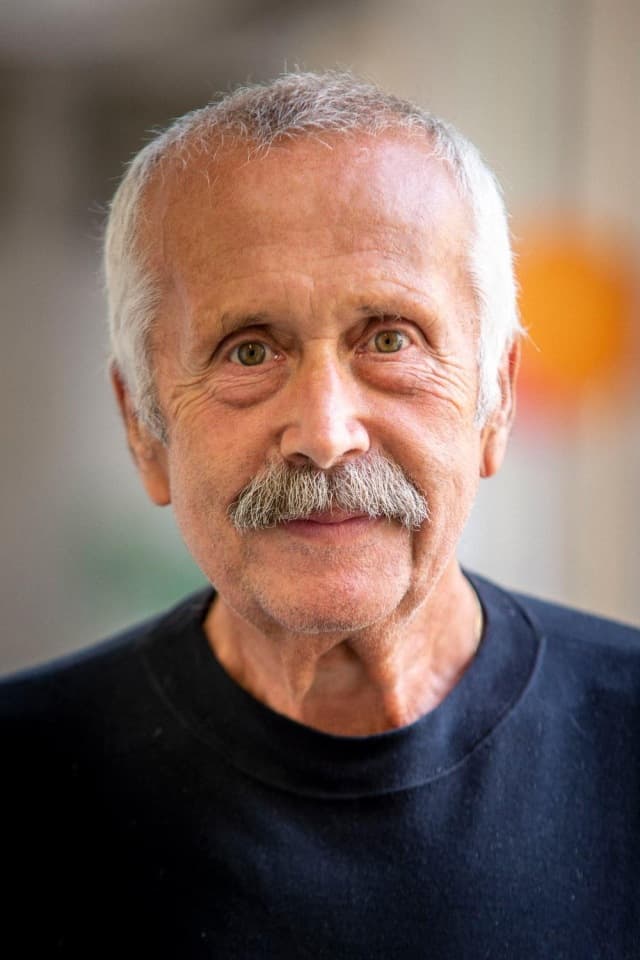 Petr Trčka
Mr Trčka is not just ours but you will always meet him first at our school. He will be pleased to open the door for you, let you in and help you with the pram. He knows where you can find everybody and also everything that's going on.
Sylvie Stretti
Sylvie has worked with children in crisis situations for more than 10 years, she cooperated educationally for NNO, various firms and at Charles University in Prague. She manages Vigvam advisory that helps children and adults in time of a loss. At Bambíno and Square she helps with new ways of communication when children find themselves in a demanding transitional development period. She also participates in the creation of courses for teachers, and she cooperates with them to solve difficult situations that children's groups can go through.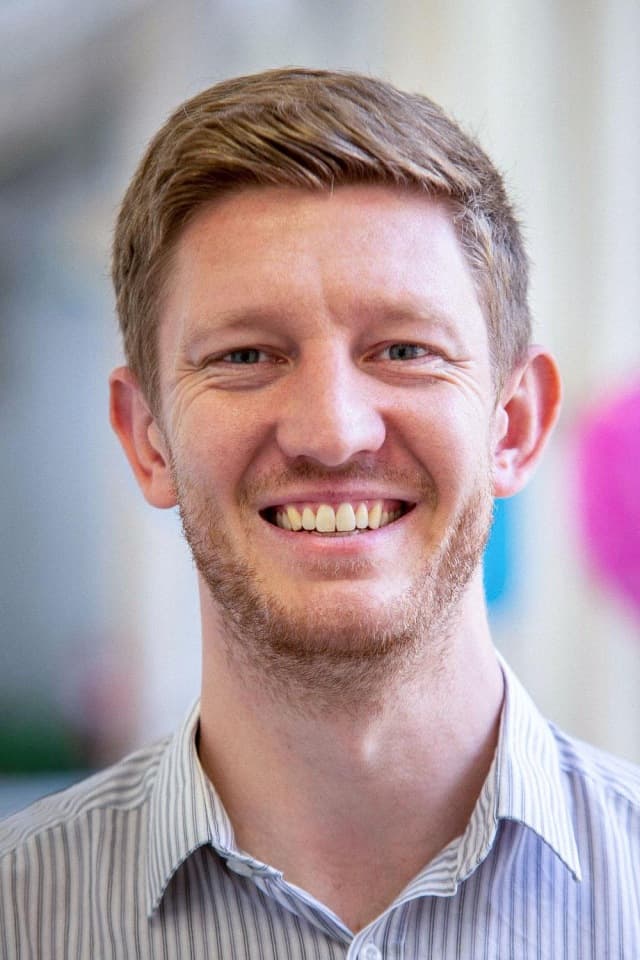 Simon Storey
Simon has studied English and Education at University Wolverhampton in England and has worked as EFL Tutor or classroom assistant already during the studies not only in England but also in Amsterdam and then in Austria. He accepted a Teaching Assistant position in Park Lane International School in 2014 and then came to Bambíno in 2017. He is greatly passionate about his profession, he likes to see development at children and also at himself, therefore he is constantly educating. Square is a challenge and also a logical continuation.
Spencer Derr
Spencer hails from California where he received his Bachelor's in Theatre Education and Playwriting from Cal State Fullerton, one of the nesting grounds for those uprising in the Hollywood industry. The length of distance to Prague matches the experience he received to become a member of Square. He has worked a variety of jobs, including that of a winemaker, to realize that teaching and nurturing children is a key passion in his life. Children, like wine, grow temperamentally and they need to be taken care of in order to let them achieve their highest potential. Spencer vows to do his part as an afternoon school teacher and he believes that his experience of working three years in a Prague kindergarten has given him the skill set necessary to do so. He looks forward to learning more about what the children are capable of as he plans to improve their level of English in ways that a textbook can't replicate.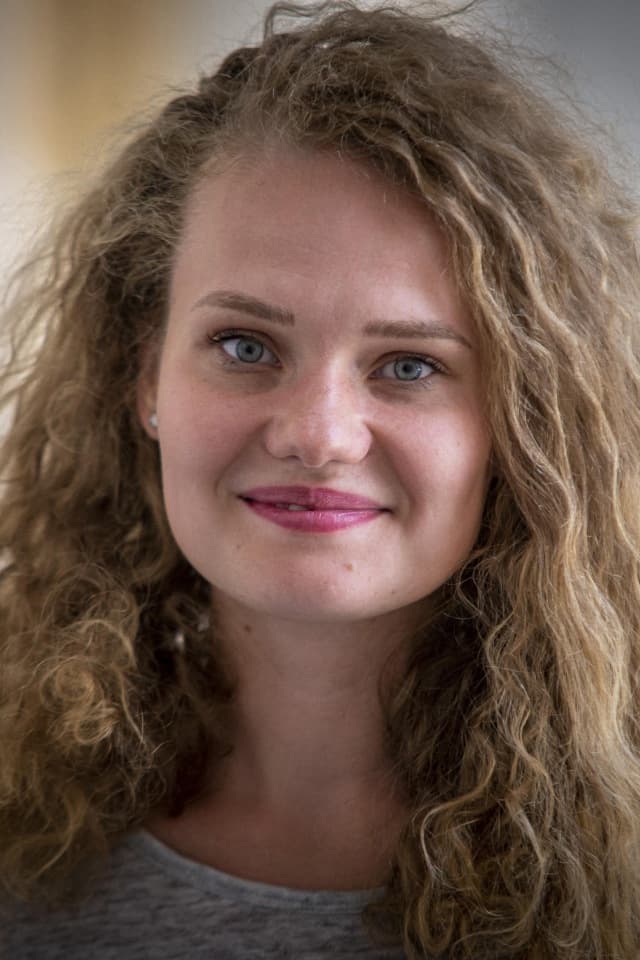 Tereza Kotas
Tereza graduated with a special education degree at Faculty of Education at Masaryk University in Brno. She started working with children in high school, and she got her experiences with children even beyond the borders of the Czech Republic – in Canada as a camp counselor, in Ukraine teaching children English, in the USA working in private school as a counselor and teaching Literacy and Math. Before she started at Bambino, she worked in an English kindergarten Safirka in Brno. Nowadays, she is finishing her master's degree in Preschool Education and Primary Education at Faculty of Jan Amos Komensky in Karviná. She teach the first grade at Square.
Tomáš Archmann
Tomáš studied philology at Masaryk University in Brno. Throughout his studies, he focused mainly on the Norwegian language. Right after graduation, he moved to Norway where he experienced both working and studying. After returning to the Czech Republic, he decided to find work in education and contribute to the development of the youngest among us in any possible way. Besides other things, he likes Square for its philosophy that, in many ways, reminds him of the Norwegian schooling system. He currently works for Square as Assistant of Management and is pleased to help with the school's operations.
Tomáš Trnka
Tomáš studied technical high school, he spent some time studying special education and law. "To gain more experiences" he went to New Zealand and America, where he travelled and worked as he could and he started working as a real estate broker. And he focused on real estate even after coming back to the Czech Republic – first as a real estate broker, later as a manager of selling's and later on he was leading a developer's company. In 2008, he co-founded Kindergarten Bambíno with Lucie Pivoňková and later Square school. Bambíno and Square are his heartbeat.
Victoria Emciuc
Victoria comes from a long line of teachers. As a child, she watched her grandmothers and mother teach English, French, Russian and Romanian. Right away, she knew this is what she wanted to do in her life – teach foreign languages to help people become truly multilingual, able to easily switch from one language to another when speaking.
She has studied in a number of countries (USA, Romania and the Czech Republic) earning a BA, MA and PhD in teaching English and in English Literature.
Victoria firmly believes that the more we learn about those who are different from us, the better the world will be – for both ourselves and our children.
"Working as an English teacher in Square School I try every day to make a modest contribution towards the creation of a better world."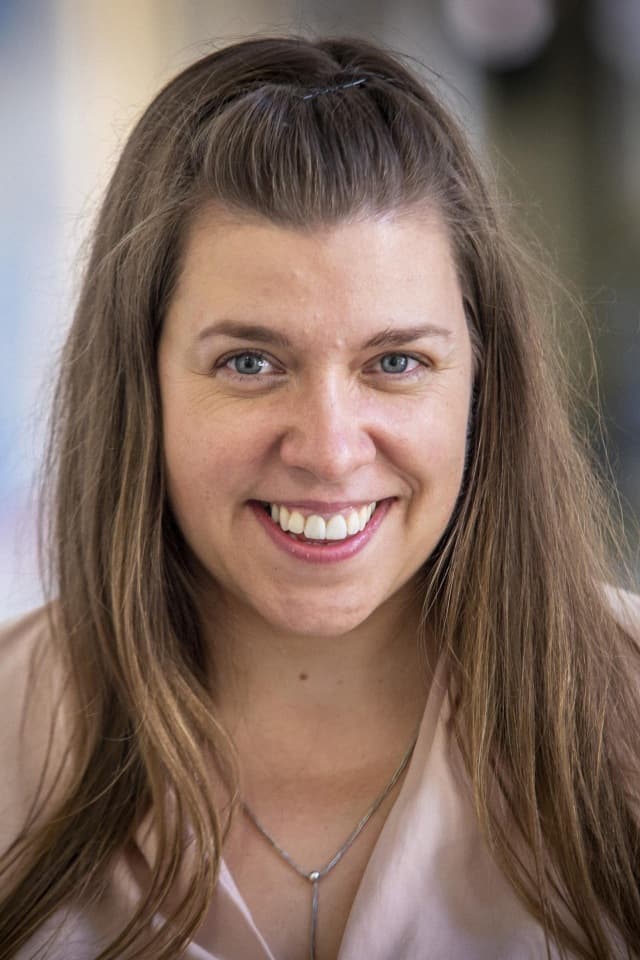 Zuzka Oulíková
Zuzka graduated from high school in a field of preschool and extracurricular education. After her graduation, she decided to continue in the education field and she studied education at Faculty of Education at Charles University. During her studies, she took care of children in families, she even tried this job in the USA. After graduating university, she taught for four years at first level of an elementary school. Then she enjoyed a few years on maternity leave and before her maternity leave had ended, she found Square school by which she was amazed. And because Zuzka goes really well with our Square philosophy, she became a teacher of first level of an elementary school.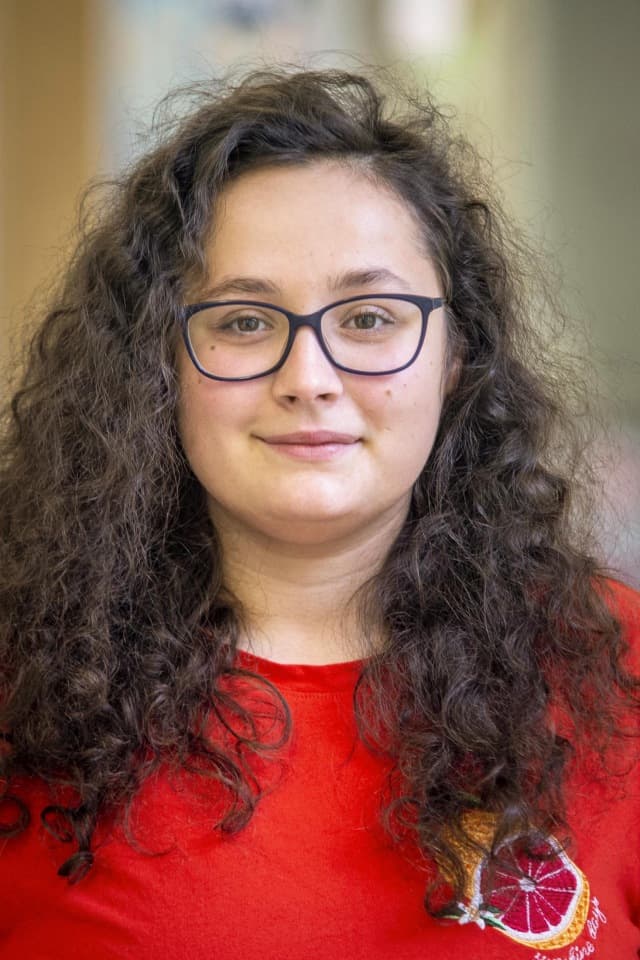 Zuzana Šípková
Zuzka's initial post-high school studies took her to the higher level vocational school in Most, where she studied pre-school education and extracurricular activities for children. Soon, she realized that she was more interested in psychology so she moved over to the Prague University of Psychosocial Studies and obtained a degree in psychology. She also completed five years of practical therapeutic training in Daseinsanalysis, which is an existentialist approach to psychoanalysis. While a student, she started going to Bambíno in Vinohrady, where she now works part-time as a teacher. For ten years, she has also been actively involved in a private organization that helps care for foster children and helps out with foster families. Here she is a respite worker, which is basically when one foster family temporarily cares for another family's foster children. At Square, her role is as our school psychologist, where she provides support to the children and classroom groups.
Zuzana Znamenáčková
Zuzana started with English in early age. And that's why her hobbies cohere with English – she likes to travel, she did translations and was in charge of a language school. After graduating at the College of Economics, she shortly went back to Slovakia but she missed Prague so much she came back soon and became a part of the Bambino team. And because she is great, systematic and the head of economics, she takes care of the finances and projects of Bambino kindergartens and also Square school.