The Square team consists of people keen on the philosophy of our school. They come from various parts of the world and each of them has brought their professional and life experience to the multicoloured mosaic of the education. And this is what they desire to pass on to our children as teachers, advisors or supporters in the school background.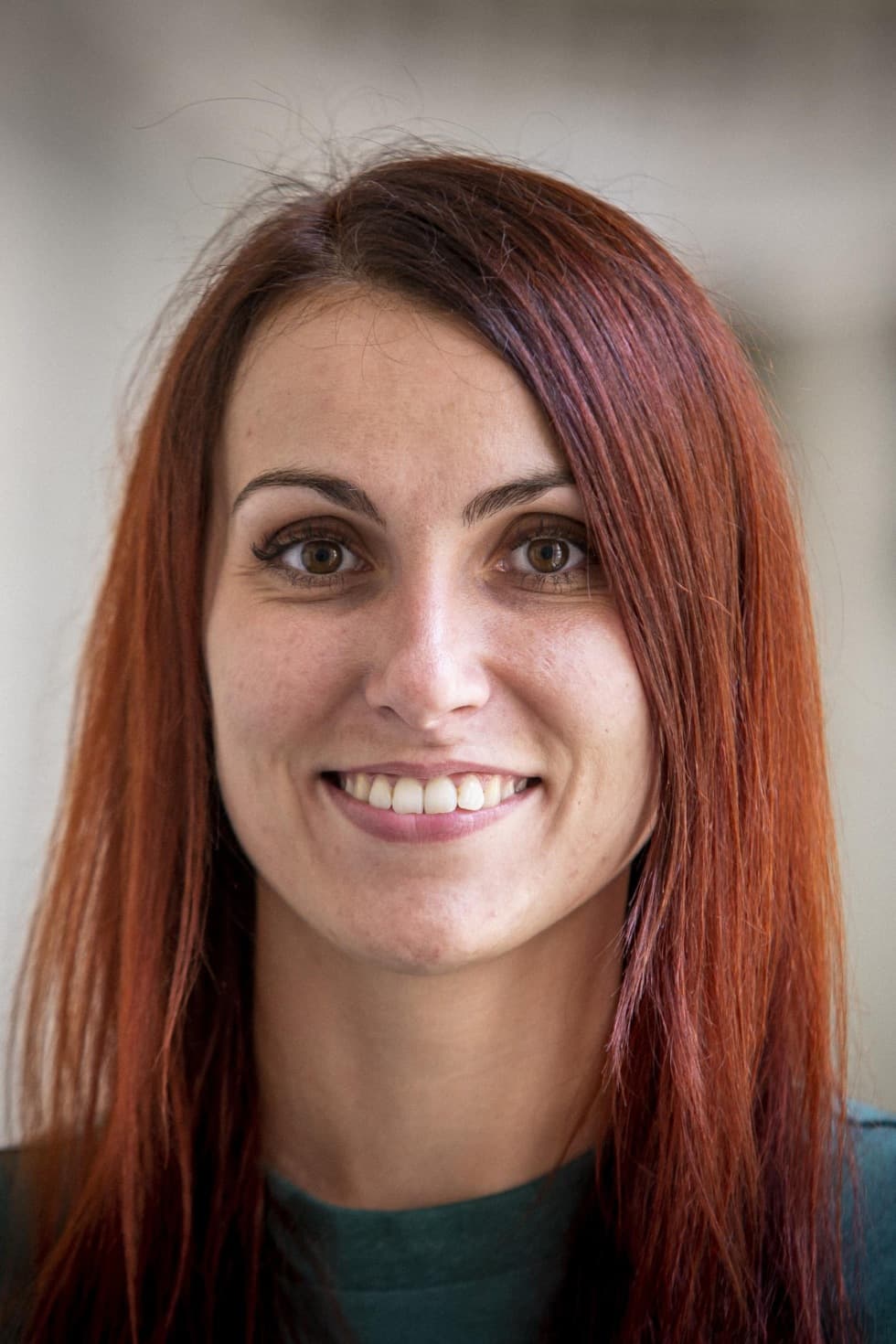 She graduated from Teaching of the Czech and English languages for upper primary schools and secondary schools in Liberec. Already during her study, she taught in several primary schools and secondary grammar schools. Then she spent a year in Vietnam where she taught English in Ho Chi Minh City. She remembers the fossilized education system there and is happy to be here in Square where she likes it a lot.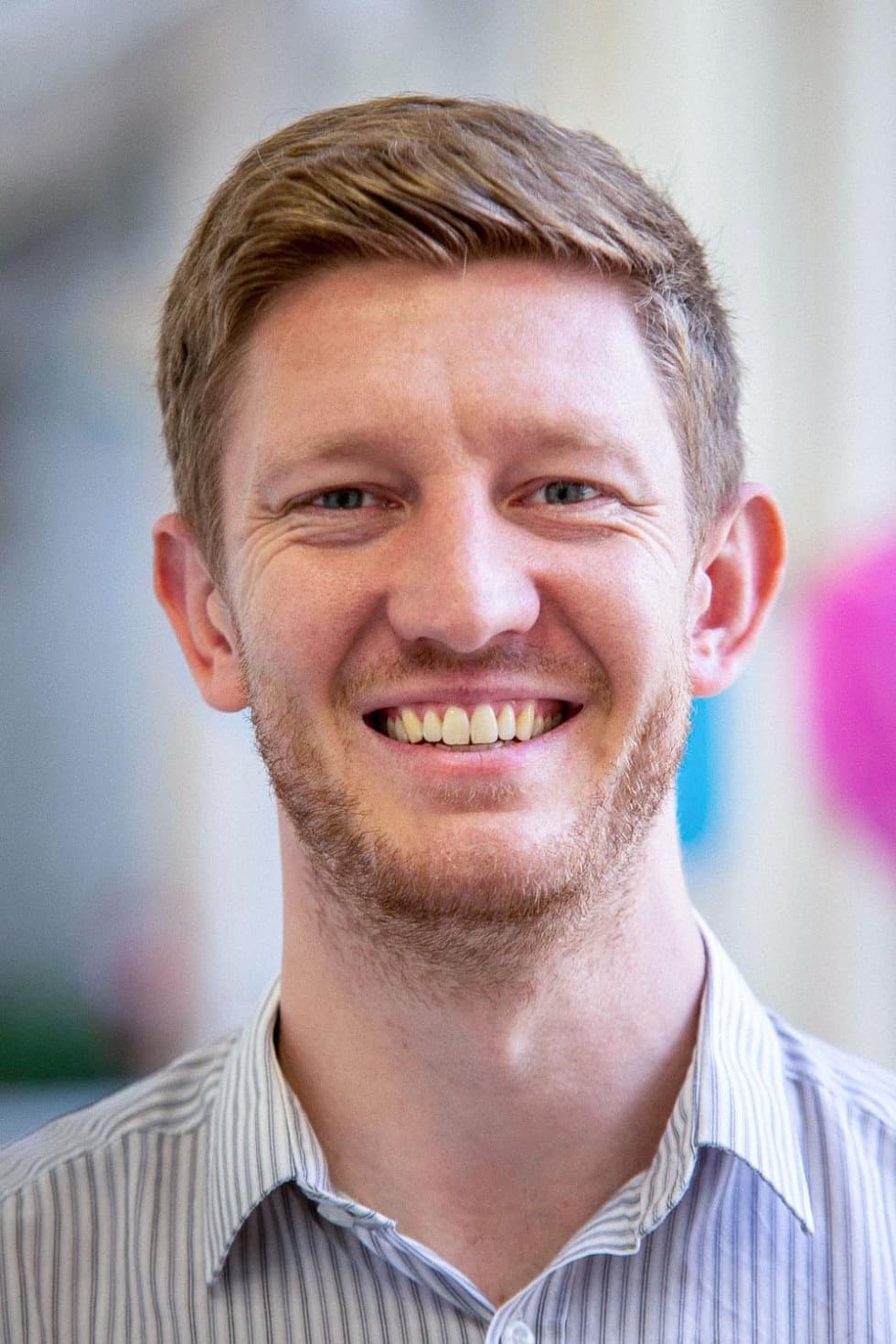 Simon graduated from English and Teaching at the Wolverhampton University in England. Already during his study, he worked as an EFL Tutor or assistant teacher, later also in Amsterdam or Austria. Through Park Lane International School he has come to Bambíno and Square is a logical continuation for him.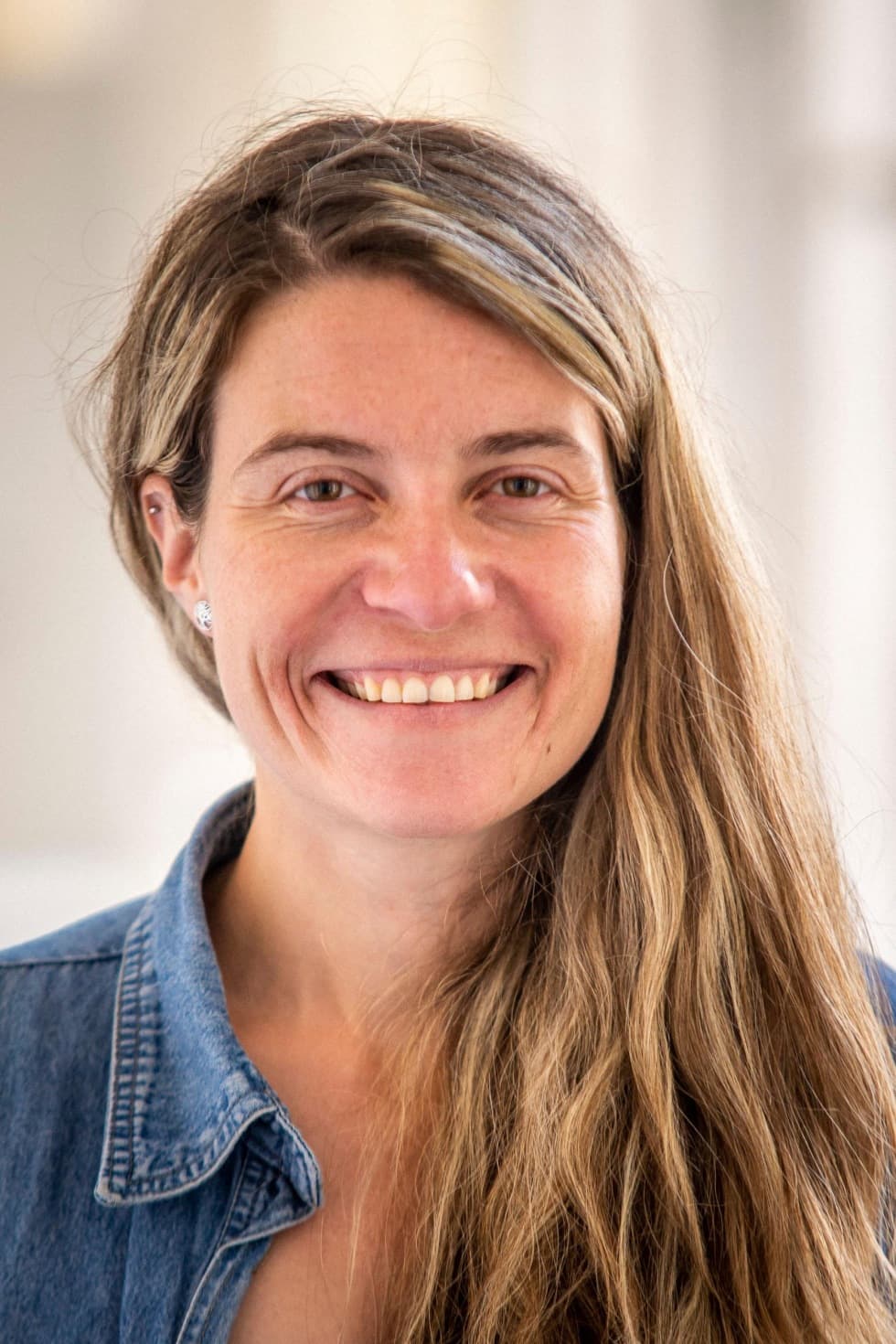 Adéla graduated from Teaching for upper primary schools and secondary schools. Already during her study at the Charles University, she worked as a volunteer in several organisations supporting education for socially handicapped children. In Square, she appreciates the possibility of individual approach thanks to the lower number of children in classes.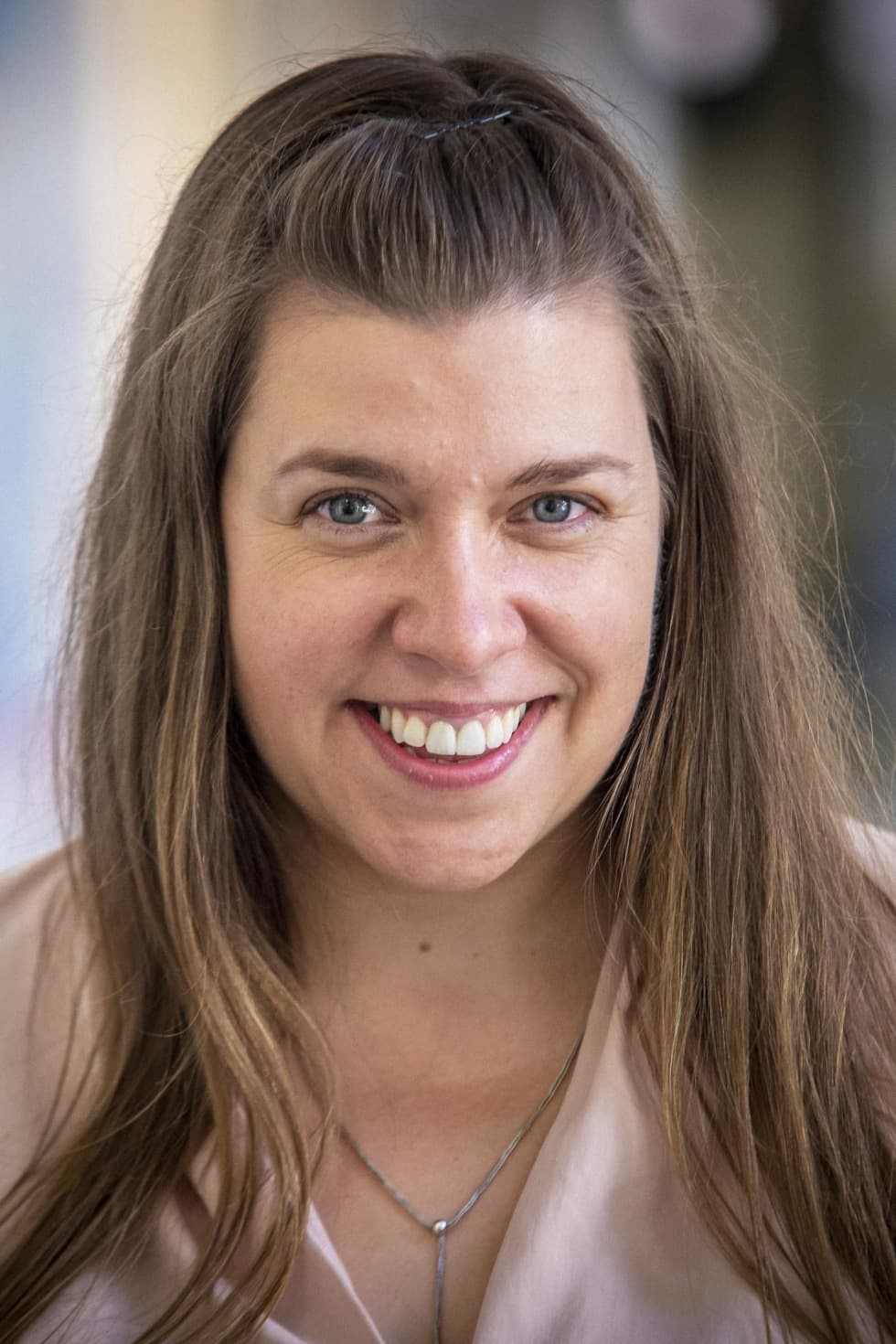 Zuzka graduated from Secondary Pedagogical School and then pedagogics for lower primary schools at the Faculty of Education of the Charles University. She was engaged in care and education of children in families in our country and in the USA. After her graduation, she taught in a lower primary school before she found Square and fell in love with our innovative approach to education.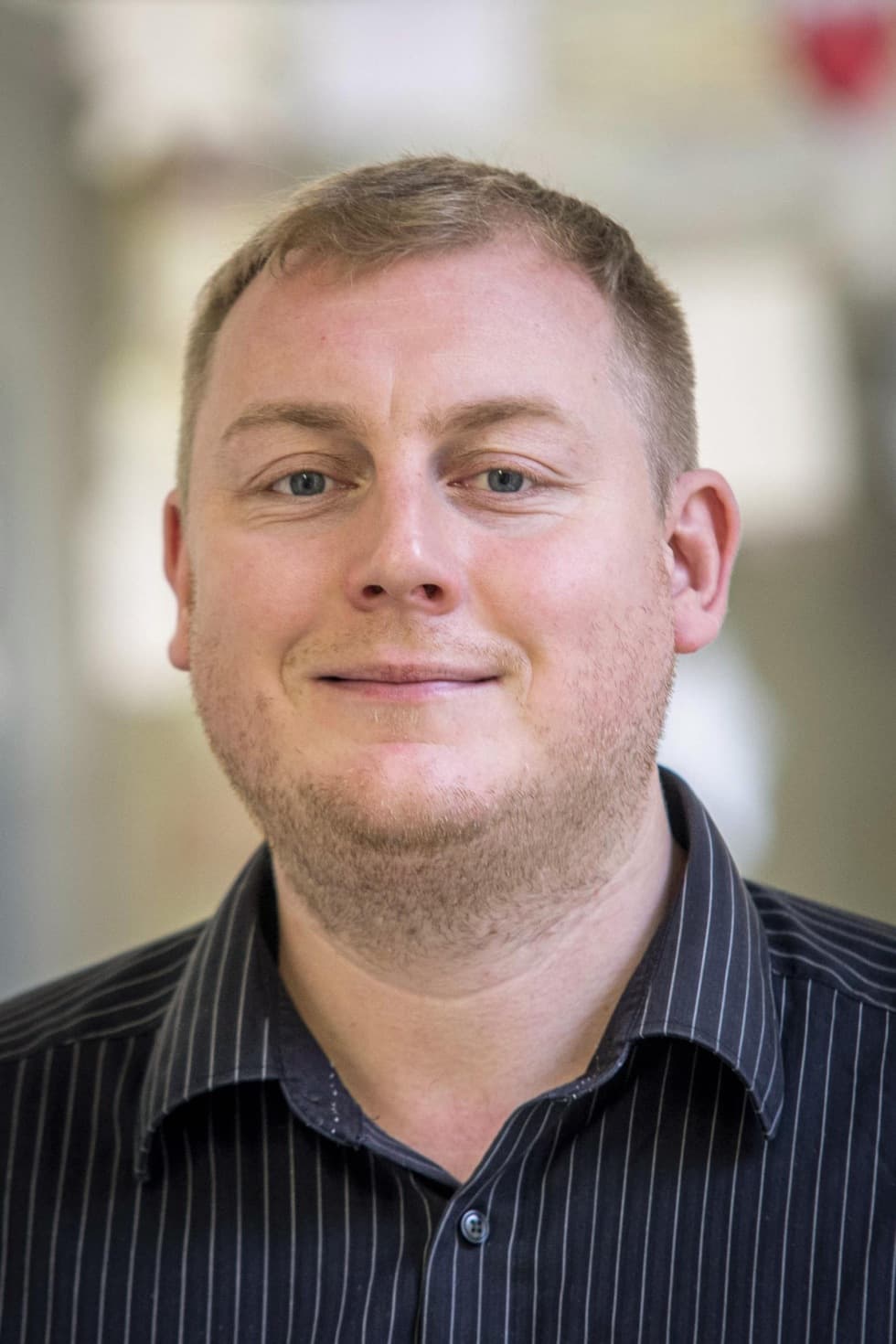 After completing the bachelor and master studies in New York, Brendan travelled to Europe. As an English teacher, he enthusiastically educated young students in Poland, Russia, Austria and Czechia. He is impressed with Square that in addition to educational objectives, we try to meet also physical and emotional needs of our students.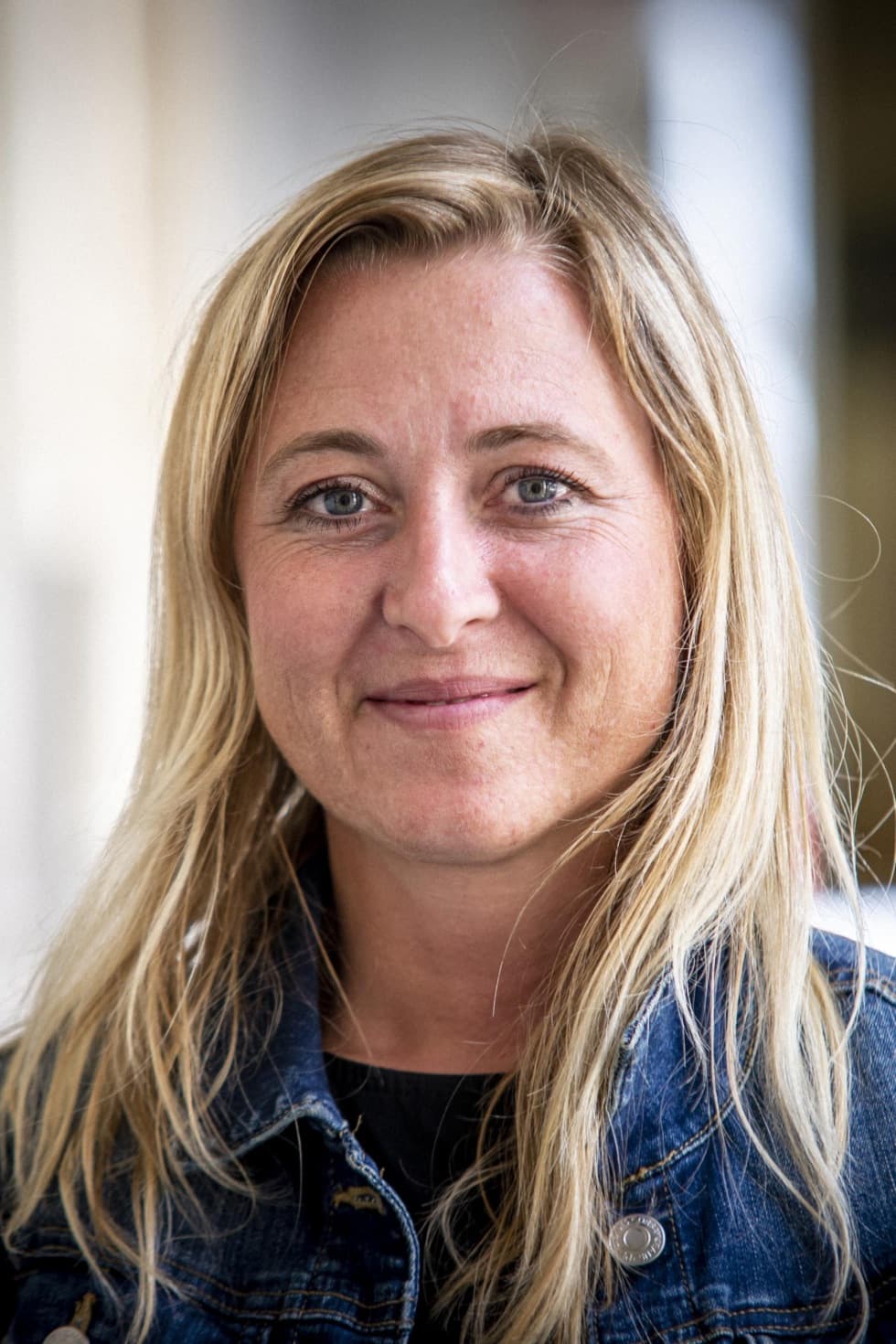 She graduated in social work, but already during her study, she realized that she loved work with children. She studied simultaneously also at the Faculty of Education of the Charles University and later she achieved third qualification for the English language. She taught in a small village school as well as a large housing estate school until she found Square where she found out that things could be done also otherwise.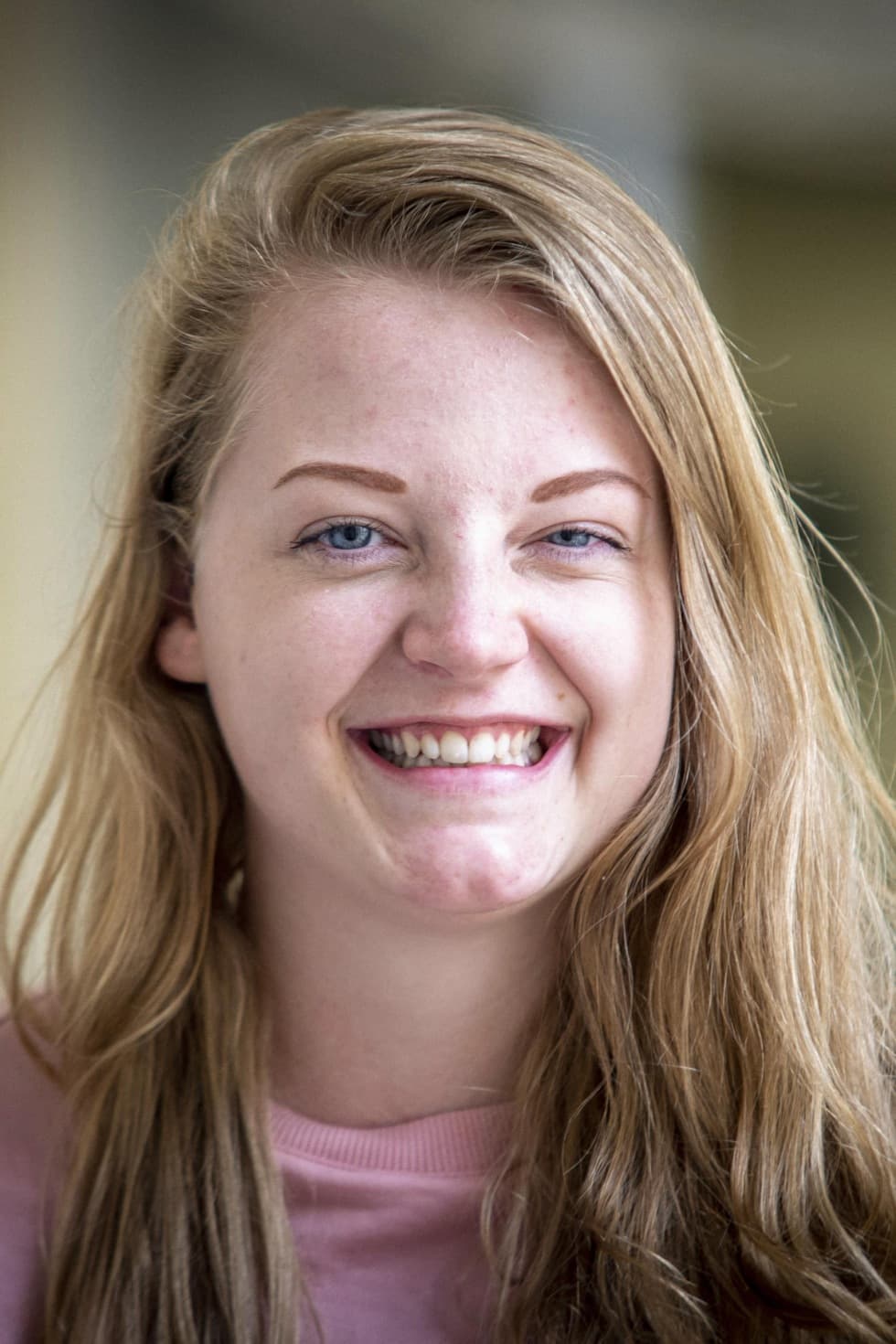 Bára started to work as an assistant teacher during her university study in Education for lower primary schools. Next year, she has seamlessly become a class teacher. With its philosophy, Square meets her ideas about an ideal school because children discover, solve conflicts, learn and accept their emotions independently.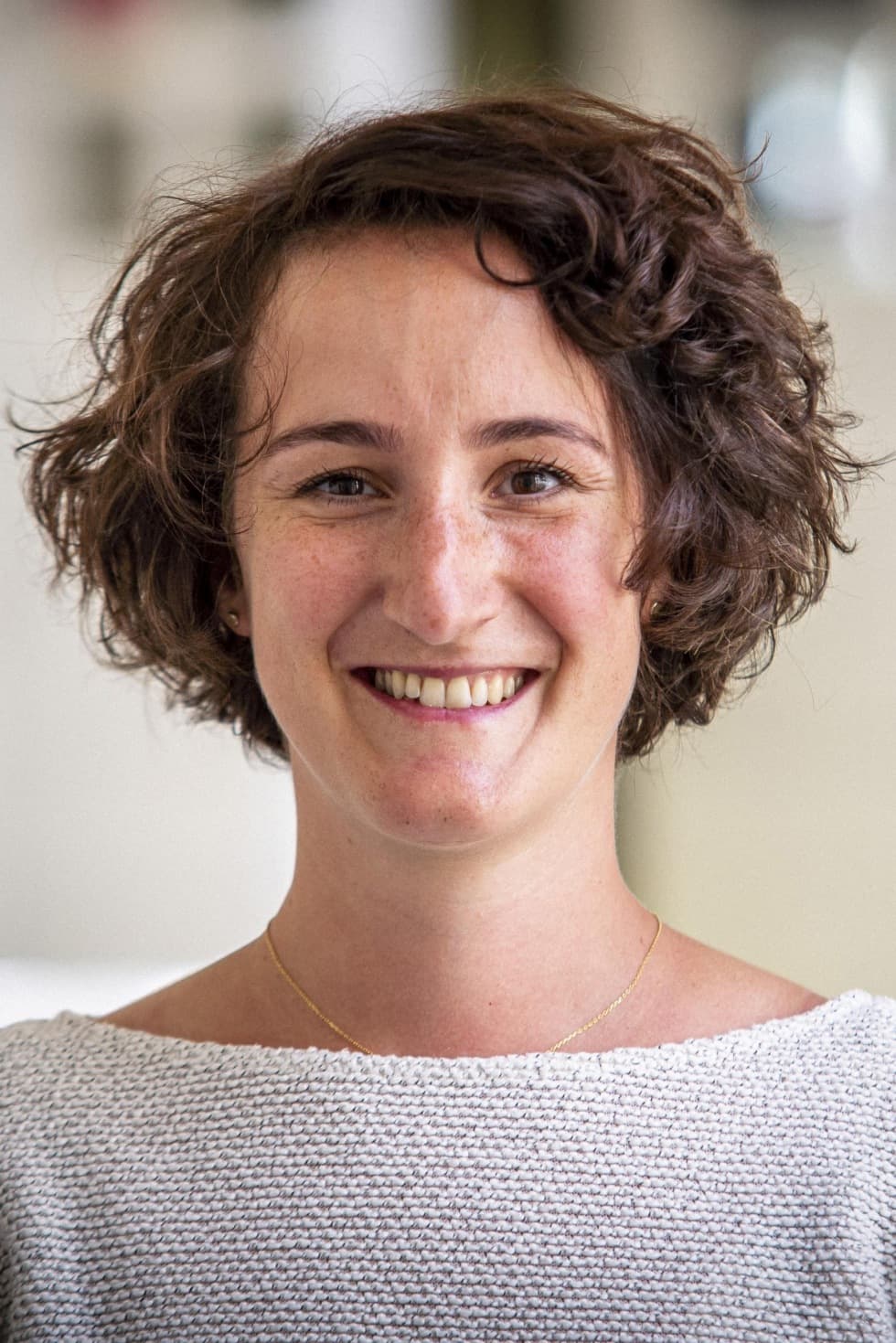 Eliška studied the Faculty of Education for lower primary schools at the University in Hradec Králové. Then she worked with bilingual children in London and 7 years as a class teacher in primary school Klíček. Square has attracted her with new impulses and the international atmosphere. She likes the great crew of people who mutually support themselves.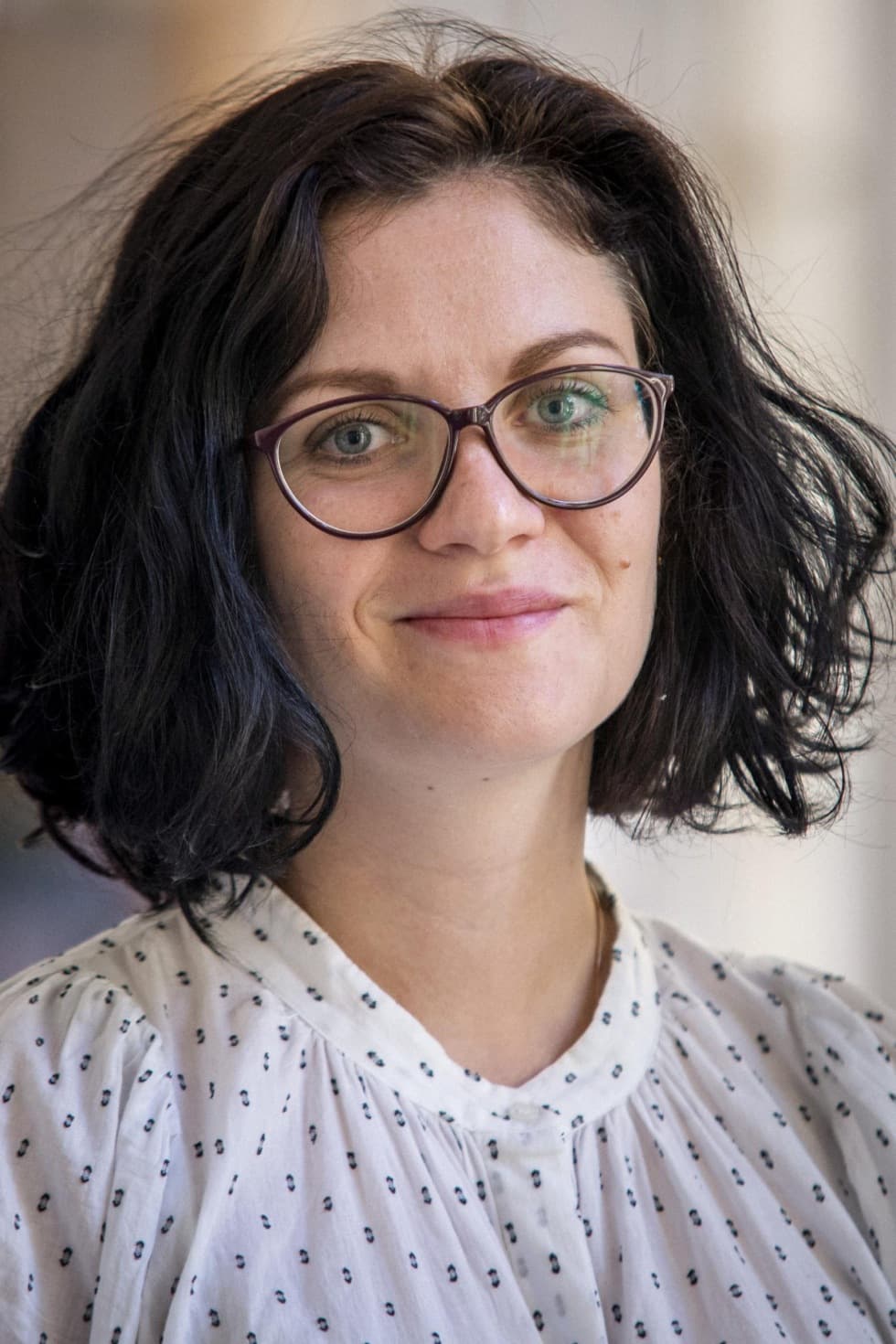 Victoria comes from a family of teachers. Her grandma and her mother taught foreign languages and she realized that she wants to do the same. She studied in the USA, Romania and the Czech Republic and she has BA, MA and PhD degrees in English language and literature. As a teacher, Victoria is convinced that she can easily get respect from the students if they feel respected first. She wants her students to understand that English gives limitless opportunities.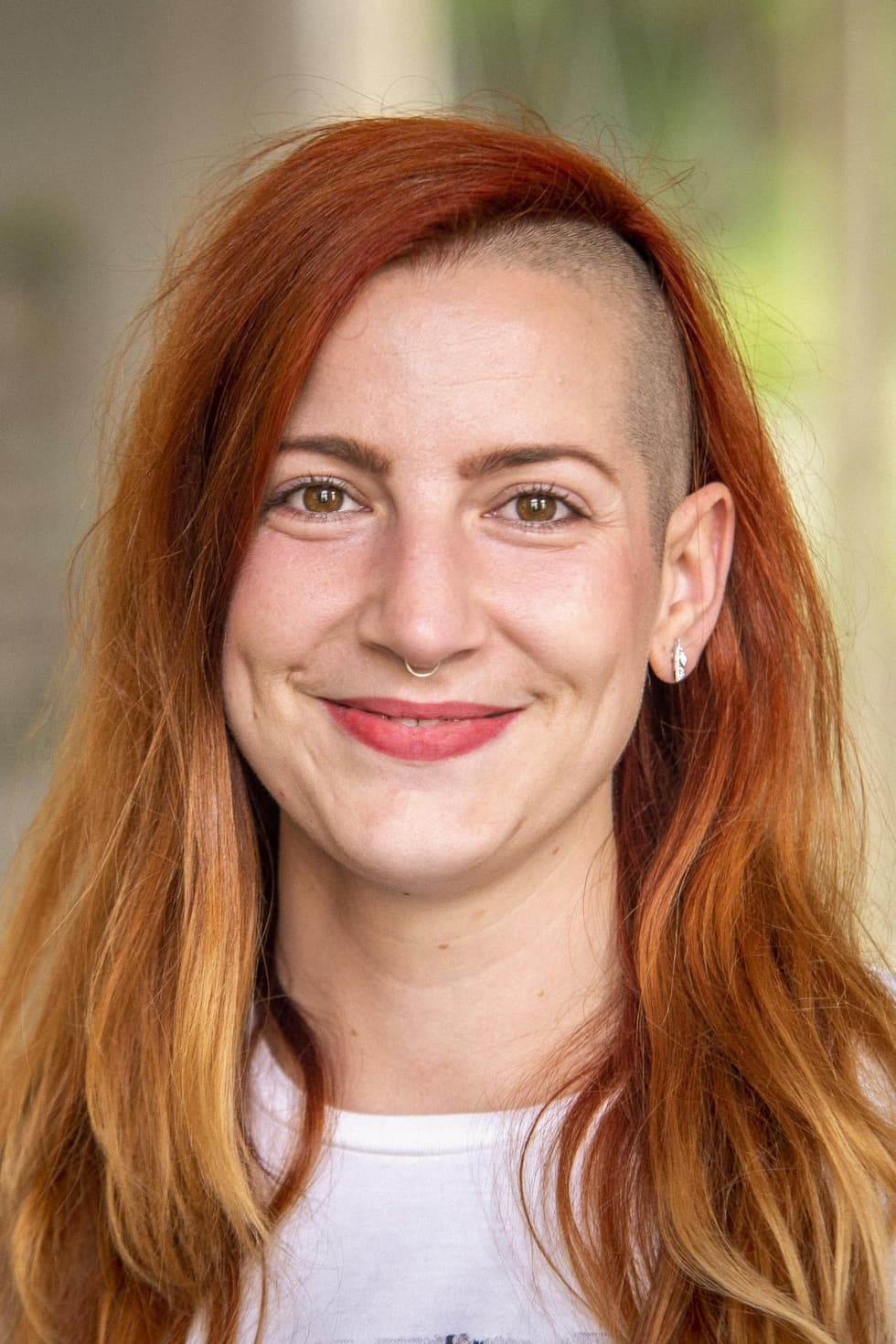 Kája graduated from the conservatoire in Teplice. She plays several instruments and she taught that also in an art school. During her work for several theatres in Prague, she fell in love with her passion – photography. She managed operation in Children's Centre Ptáčkov, but she realized that she wanted to work directly with children. And this is what she enjoys during education of arts in our school. Both she and children.
Dan received his degree in musical practice from the University in Sussex. He expresses passionate interest in everything what is connected with music, but also sports and travelling. He taught English in the United Kingdom, Spain, Mexico and now he teaches in Czechia. During lessons, he can build entertaining and educational environment and pleasant atmosphere. And this is what we and children enjoy.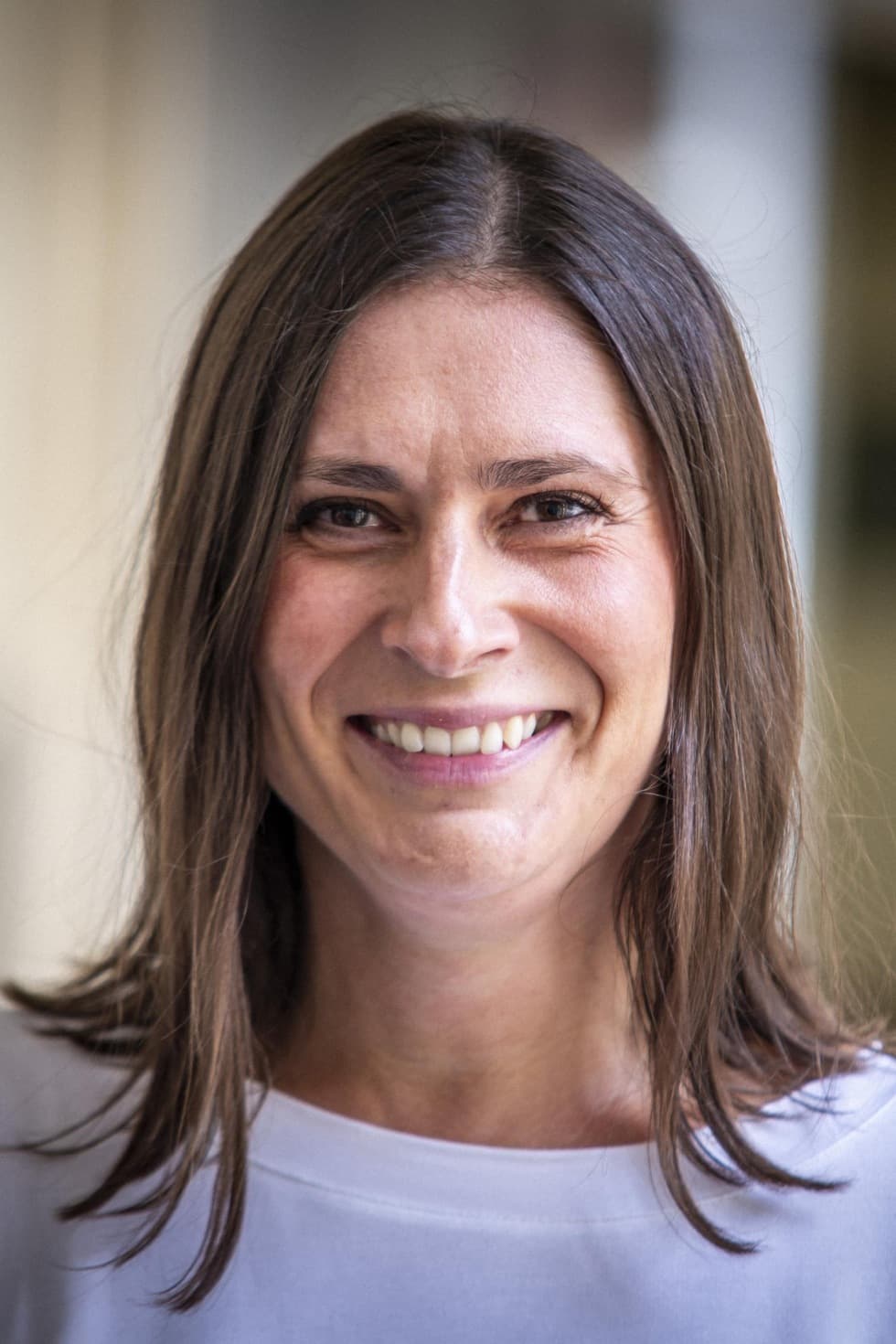 Jana graduated in Teaching for lower primary schools in Hradec Králové. Then she moved to Prague and taught in a primary school. After three years spent for her maternity leave, she returned to the work with children. Here she met Tomáš Trnka, who opened the Square world for her. And she became completely absorbed by it.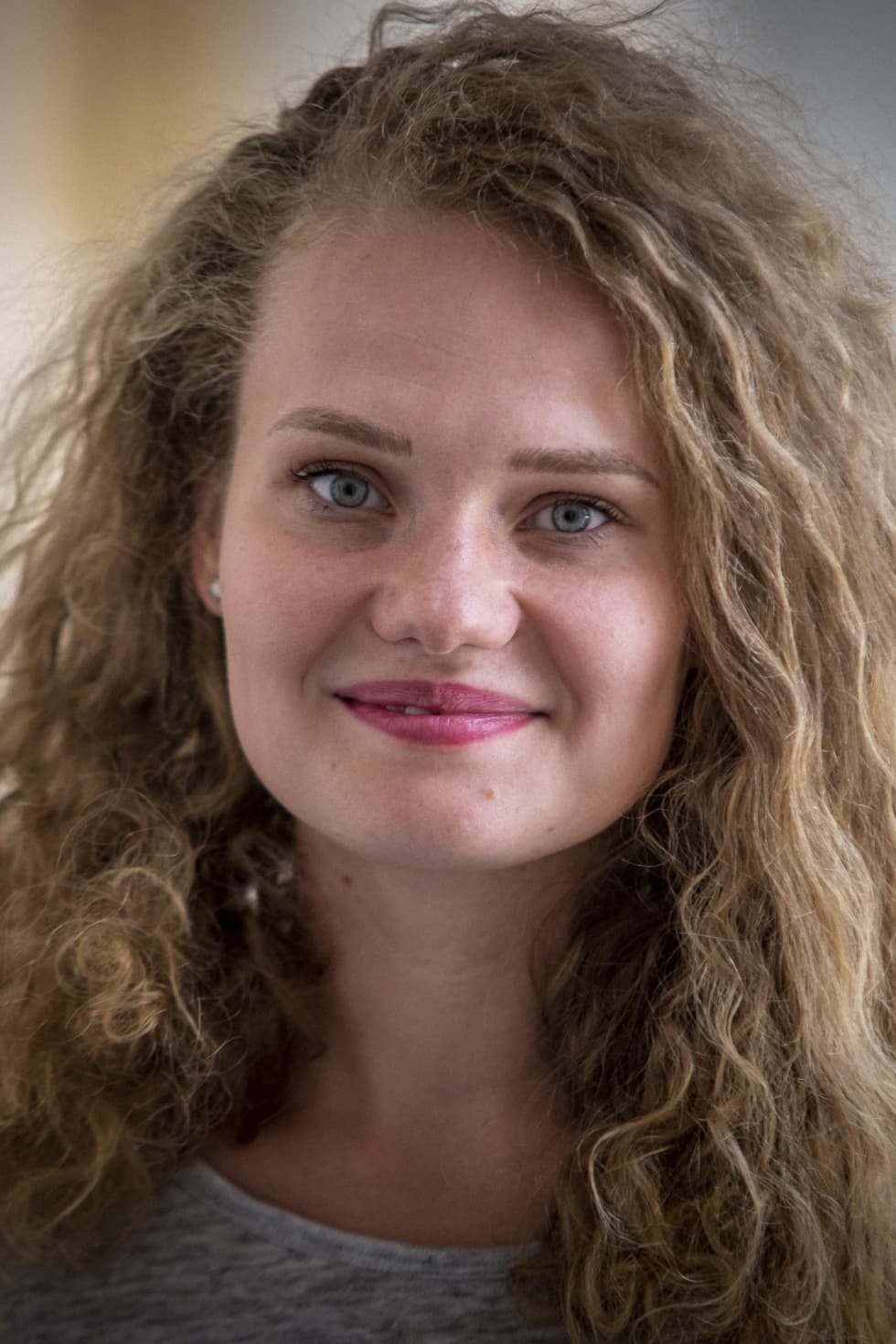 Tereza graduated in special pedagogics at the Faculty of Education of Masaryk University in Brno. She started to devote to children already during her study at the secondary grammar school, and she collected experience also in Canada, Ukraine and USA. She teaches the lower primary school children in Square. Children love her because she devotes to them patiently with a smile on her face every day.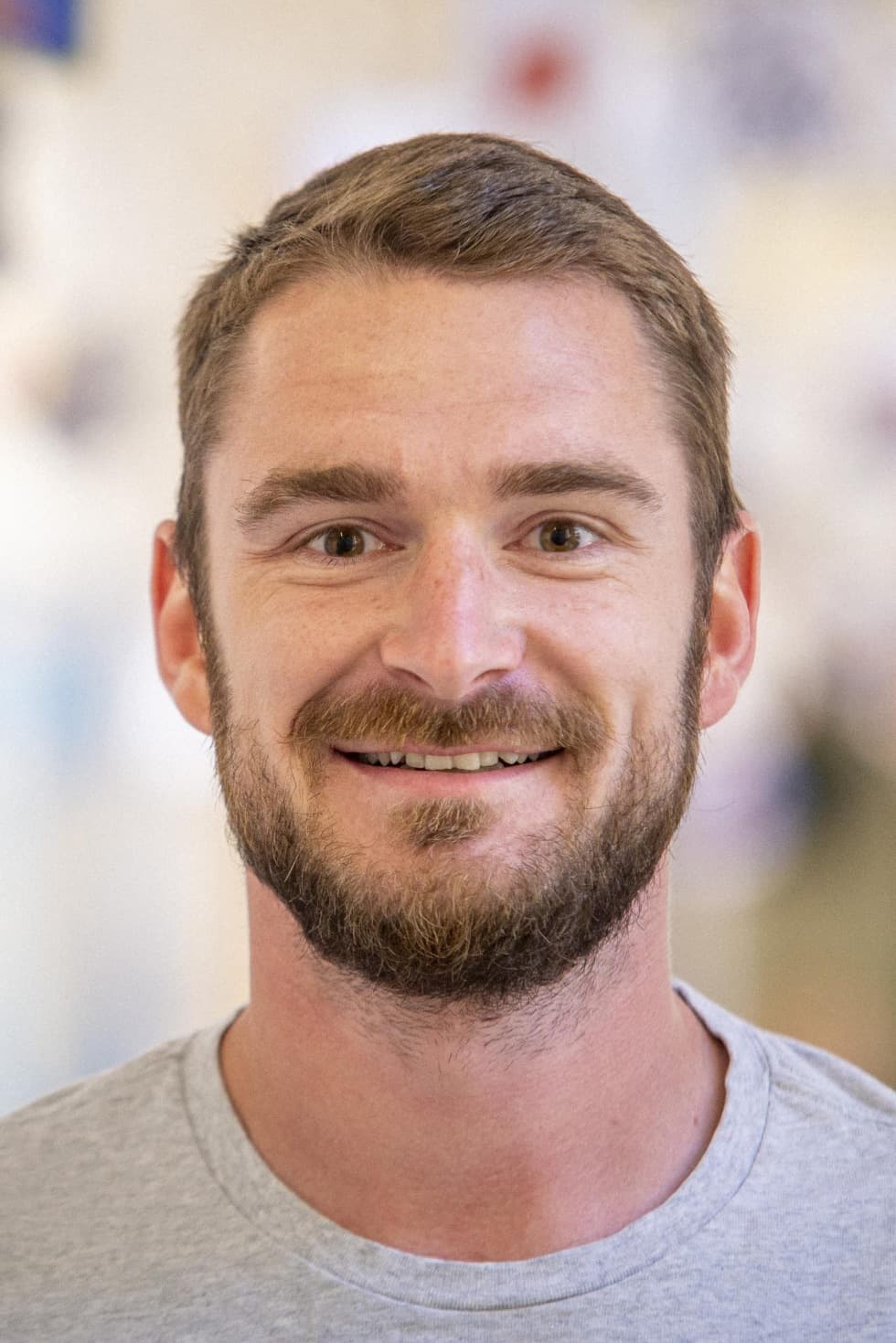 Within my practical professional training during my university study, I started to work as a sports trainer. Specifically, I worked as a football trainer for preschoolers and lower primary school students. In the process of time, I had also been working with older students until I reached the category of adults. After this training episode, I accepted the position of manager of the youth football academy of Slovan Liberec where I was working almost four years.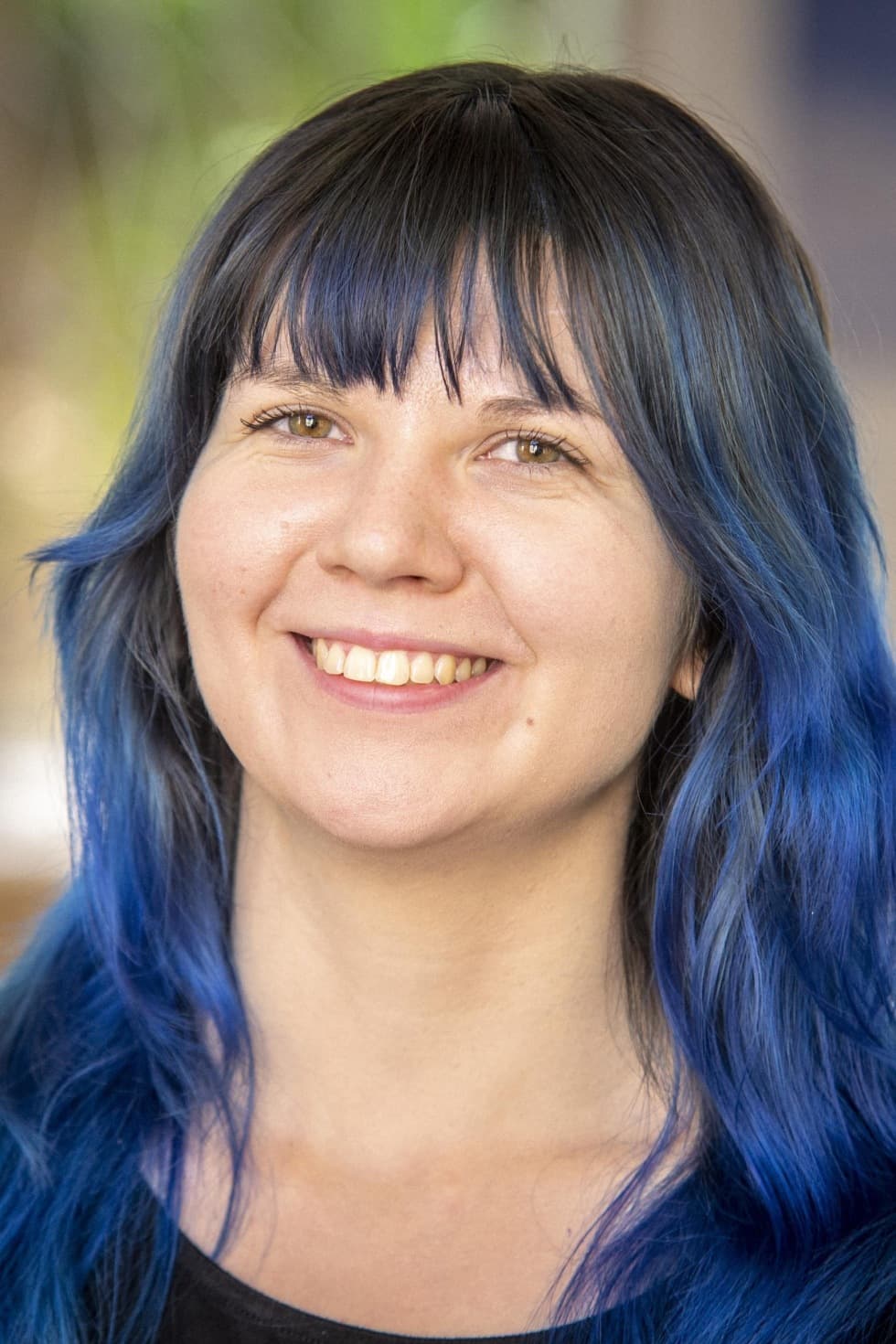 Anna has been studying English Teaching at Charles University. She was teaching children English at language schools and working in summer and suburban camps. In Square, she likes the most emphasis on the development of soft skills and the room for creativity of the kids. In her opinion, friendly atmosphere making every kid feeling safe and willing to actively participate on the education process is the most important thing both during the classes and in the after-school club.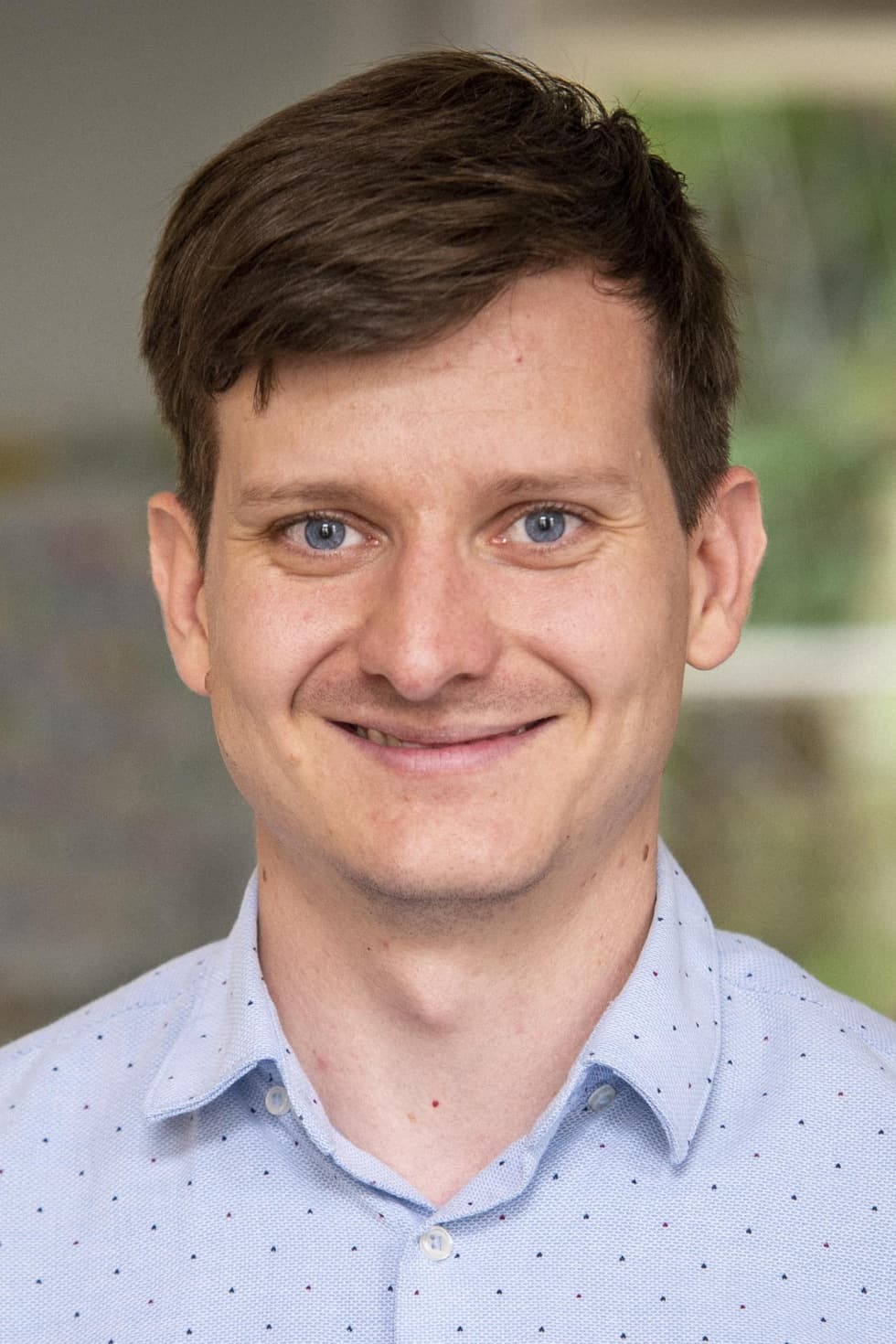 For a long time, Eda had been working as a respite worker and camp counselor in an organization providing care for children from foster families. He was an actor in a theatre for children and was shooting amateur movies. Before commencing his work in Square, he had helped two classes of preschoolers in Bambíno finish kindergarten and, with the same attention, he was taking care of our friends in nursery. Currently, you can mostly meet Eda at upper primary school as a math teacher. Eda likes watching movies and chips are his greatest pleasure.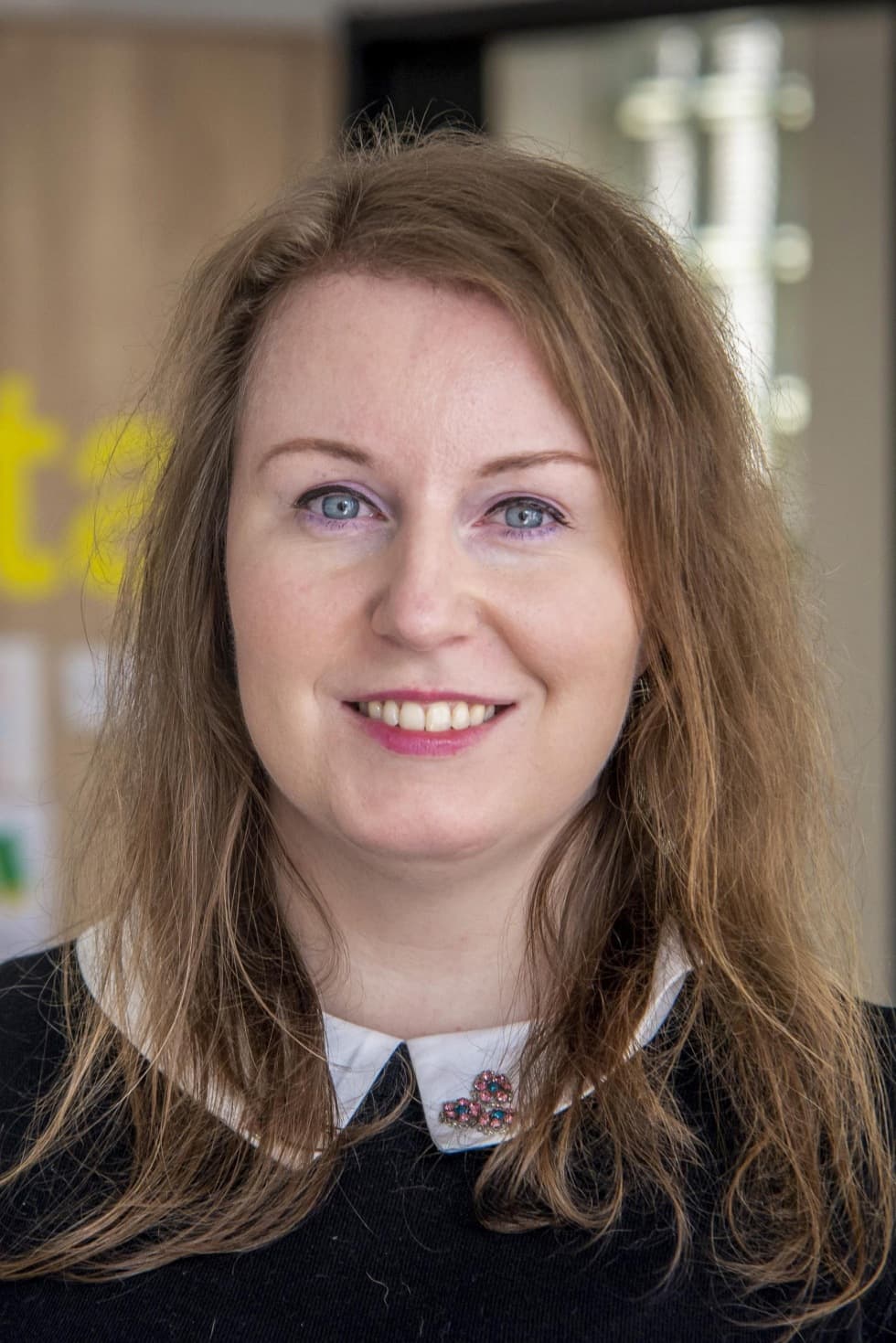 For the first time, Hanka got in touch with teaching during her university studies when, as a temporary worker, she was giving extra lessons in mathematics to the pupils with attention disorders. Since mathematics belong among her hobbies and she finds the work with children meaningful, she decided to mix business with pleasure and, in 2012, she started intense private teaching activities. Since 2016, she's focused on the preparation of children for admission exams to secondary and k-12 schools. Her leisure time activities include the care of her dog or reading a good book or playing World of Warcraft. She perceives Square as inspiring environment, she mostly appreciates the individual and non-authoritative approach to the pupils and the room for self-realization both of the pupils and teachers.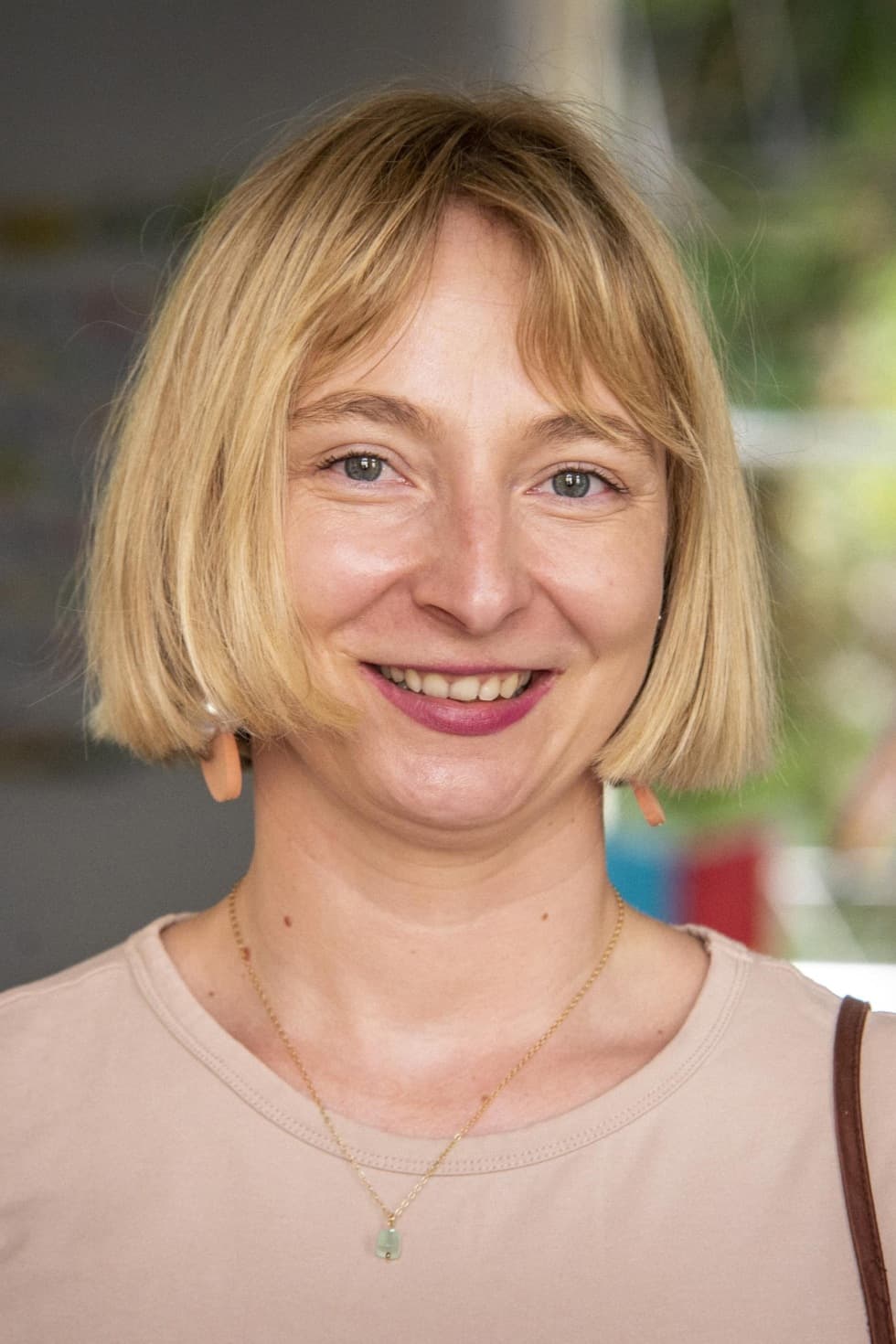 Heiling from Slovenia, Karolina completed her studies in Early Childhood education with a special focus on the English language. While in school, she worked as an event coordinator, leading a performance troupe for children's birthday parties. After her studies she wanted to experience something different. She relocated to Prague and volunteered at a school that specialized in educating disadvantaged children. After the experience, she decided to stay in Prague. She started working as an English teacher, first in Bambino Vinohrady—and after, in their Dejvice branch.Searching for challenge and growth, she then transferred to become an English teacher at Square. Working with children is her passion, and she's always felt naturally aligned with the educational and developmental philosophies of the Square/Bambino system.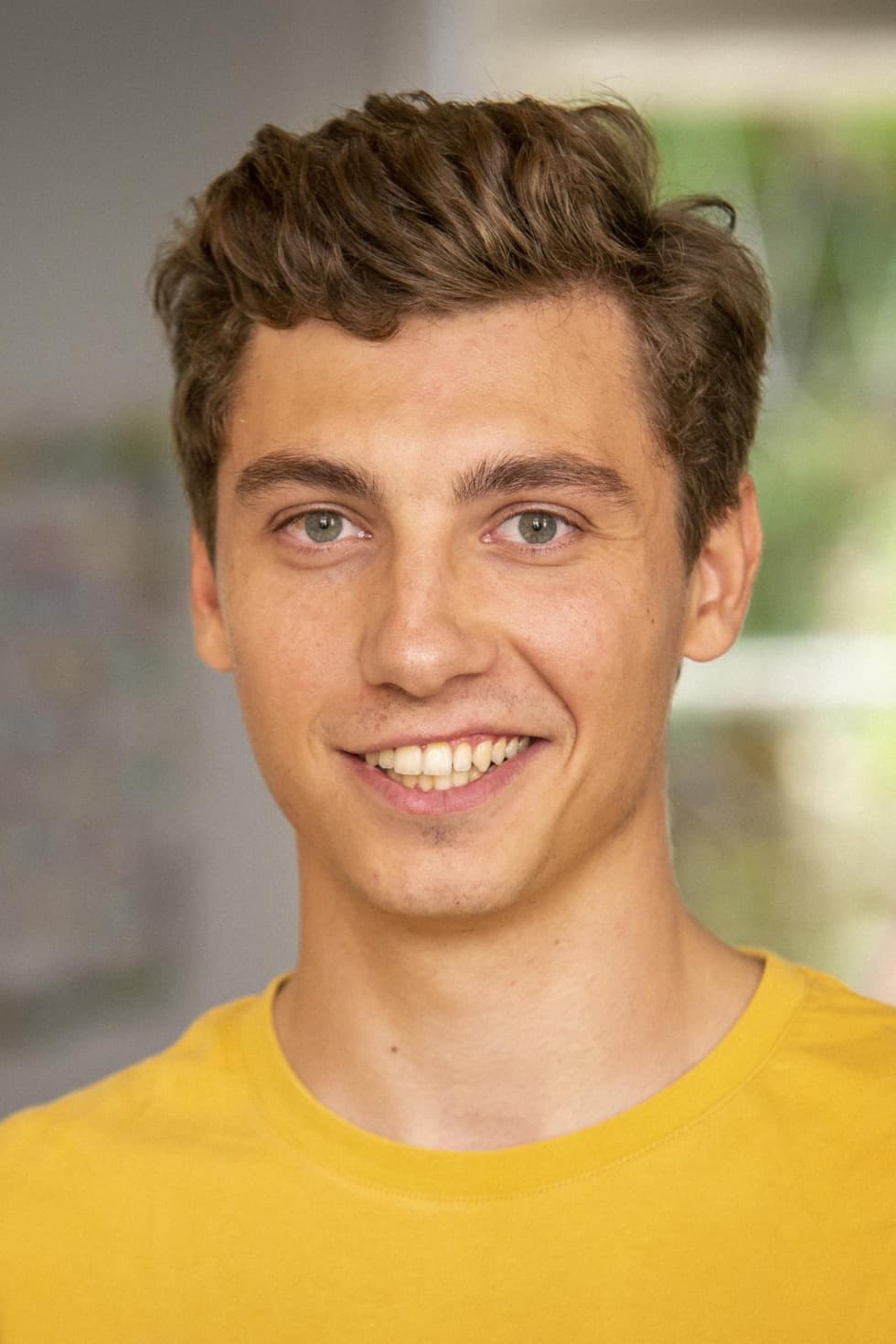 Martin has already been working with children for a certain period of time as a Scout volunteer. He's also dealing here with supporting manufacture of instruments of the Scout method. And since he is also keen on technology and computers, after the secondary grammar school he decided to study cybernetics and robotics at Czech Technical University in Prague and he's still studying there. The Square environment is close to him since their philosophy is similar to the Scout one and he has thus decided to hand over his enthusiasm and knowledge from the world of IT here.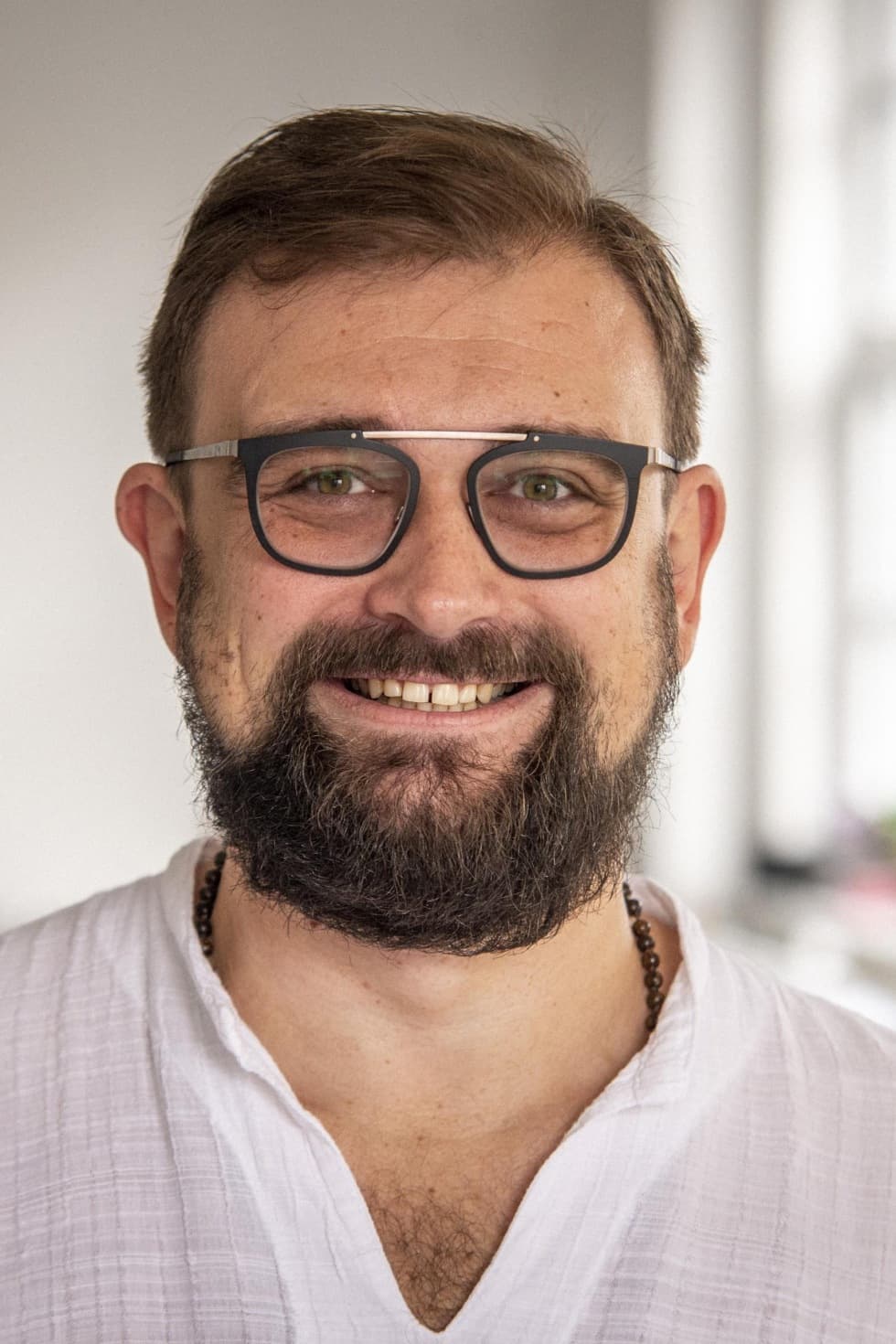 David vystudoval Učitelství biologie na Přírodovědecké fakultě Jihočeské univerzity. Již při svém studiu začal učit na gymnáziu ve své rodné Vlašimi, později na Vyšší odborné a Střední zemědělské škole v Benešově u Prahy. Volný čas rád tráví v přírodě, četbou nebo poslechem hudby. V poslední době se intenzivně věnuje meditacím a dechovým cvičením. Ve Square chce dětem hlavně předávat svou lásku k přírodě, lidské duši a k jejímu rozvoji.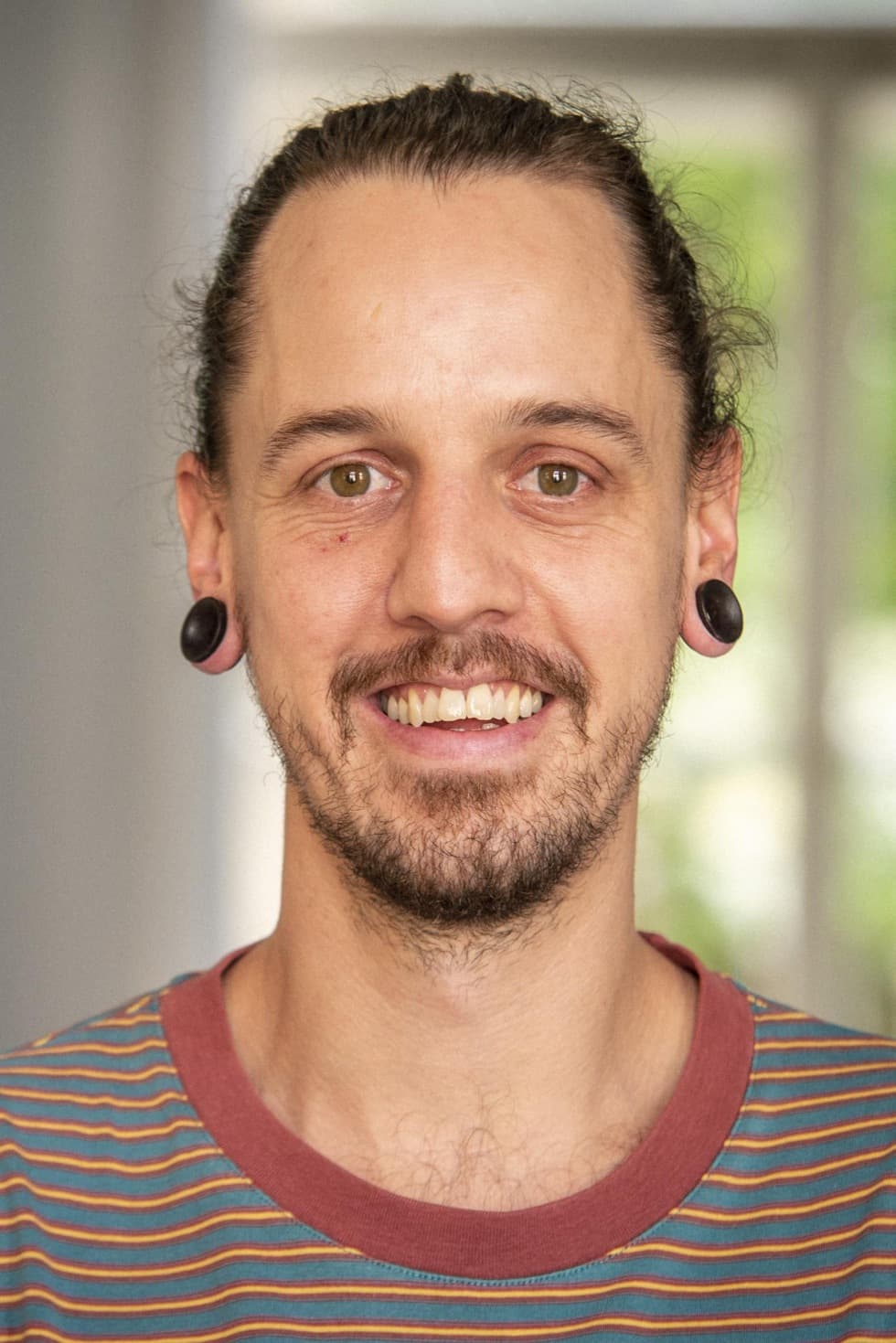 Wesley was born and raised in South Africa. Wesley studied cinematography at AFDA, a university specializing in Film, TV and Performance, achieving a BA degree in Motion Picture. After deciding to leave SA in 2015, Wes started exploring the educational world, and started his teaching career in Taiwan. Following that, he taught English in Vietnam for 3 years and then was given an opportunity to teach in Czech Republic in 2019. In 2022, Wes was presented with a diploma in Montessori Sport by American Montessori Internationale. Wes enjoys teaching children how to learn through hands-on activities, discovery, and self-directed exploration.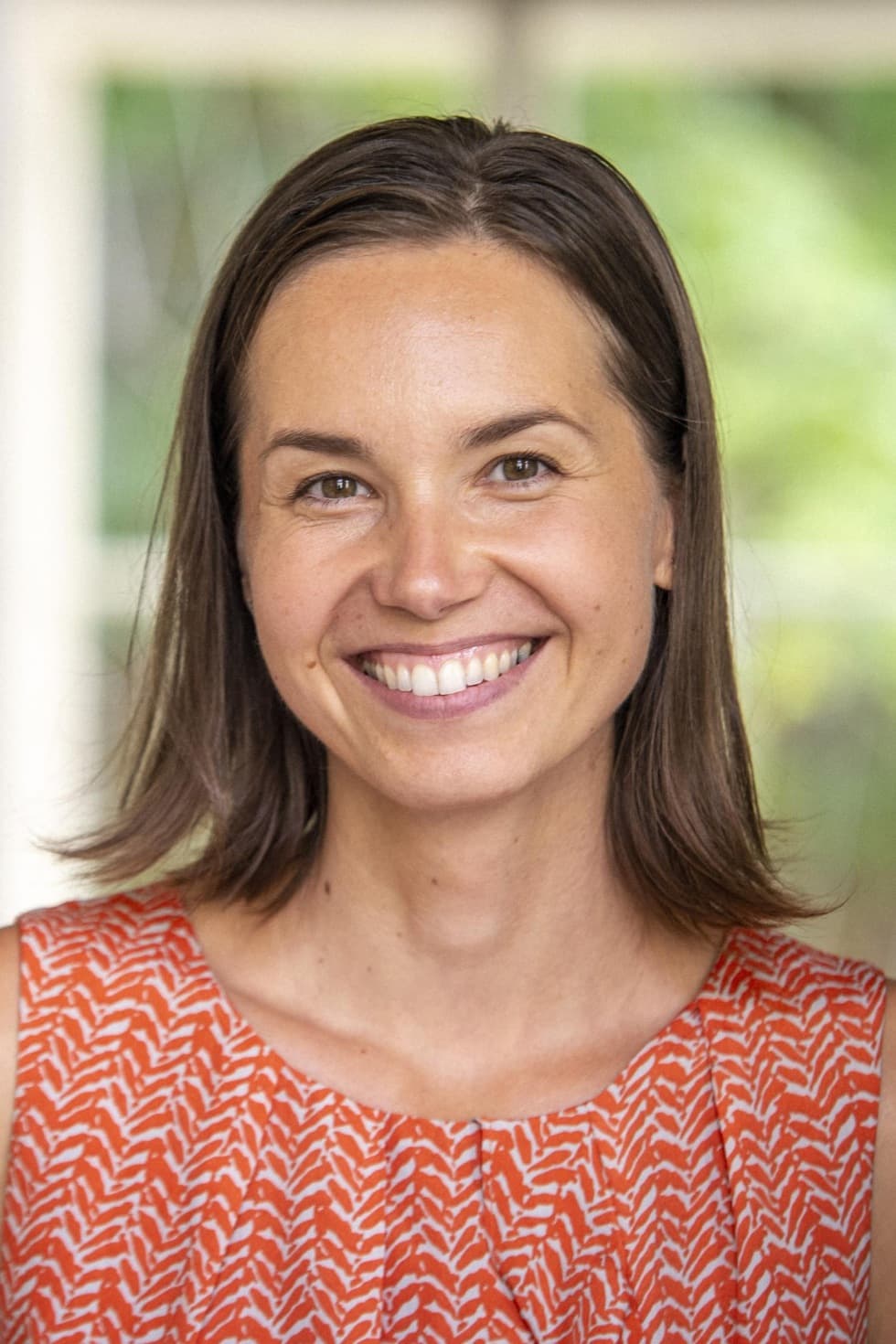 Zuzka has completed her study of Pedagogy for lower primary schools with specialization in English at Masaryk University in Brno. During her study, she was helping both children and adults with English, then she was a teacher at lower primary school and an English teacher in all classes of upper primary school. She tried working in global IT corporations and then she started her own family. She's raising four children and a dog, she likes spending her time in the nature, reading books, listening to music, and painting. She was impressed by becoming a teacher in Square in the role of a guide enabling children to explore and deepen their interests and potential.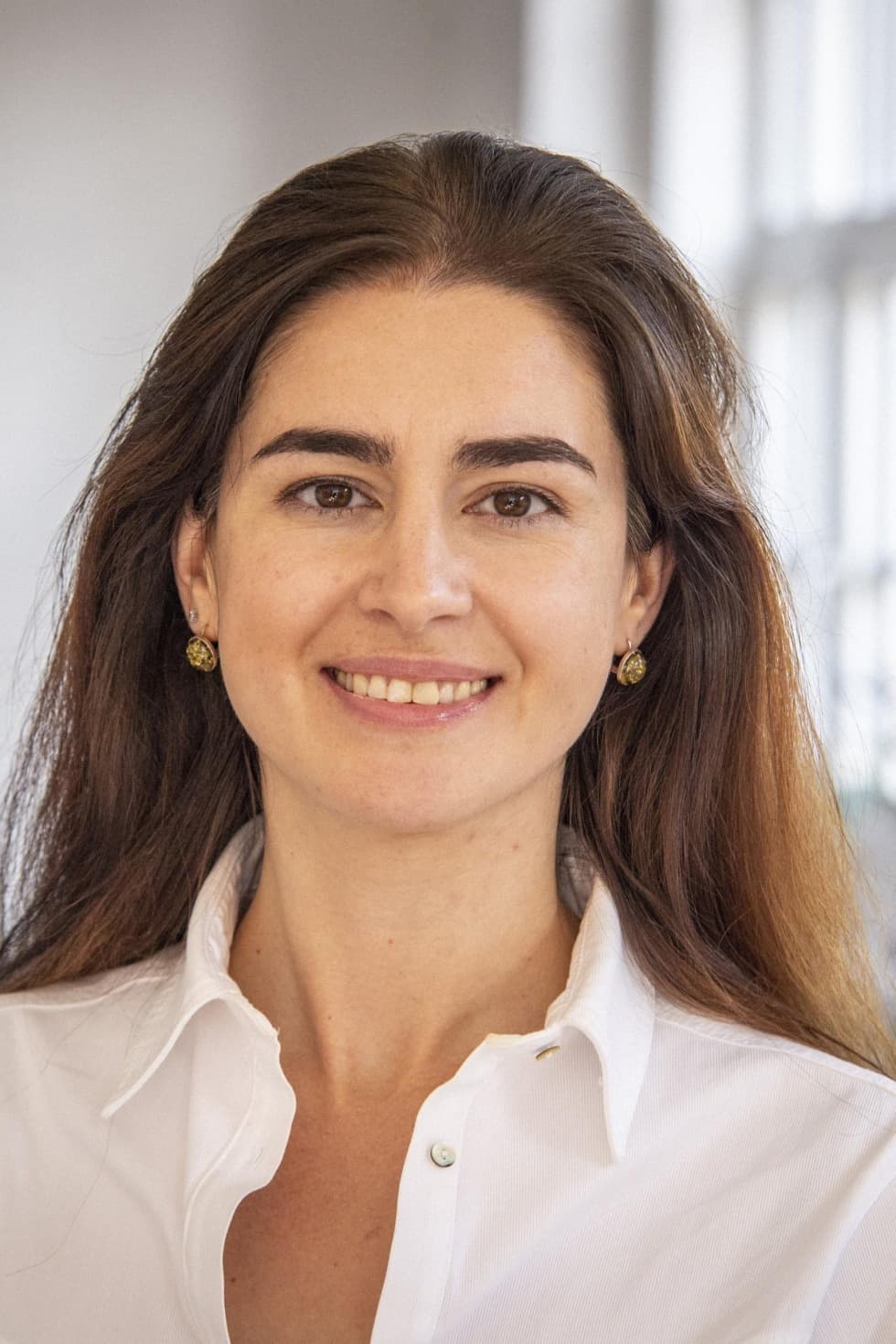 Asya is a qualified English teacher and interpreter with 15-year+ teaching experience. She holds two Master degrees - Master of Philology specialising in English and Master of International Business Management. Over the course of her career Asya has been teaching English as the second language to all age and language level groups, with a special focus on school children aged 12-17; she is an expert teacher skilled at identifying students' language needs and the most efficient way to accommodate them. Since 2012 Asya has successfully launched and implemented a wide range of projects for English learners, such as youth language camps all over the UK and Ireland, preparatory courses for entrance exams for European Universities and even the exams themselves. She has taught IELTS as well as all levels of Cambridge exams, preparatory courses for International Baccalaureate (IB) schools in Finland, etc. At Square Asya is currently teaching World of English in almost all the grades as well as Literature Club for the youngest. In her English lessons Asya encourages critical thinking, analysing and smart improvisation. Besides, she is in love with English and she knows how to spread it.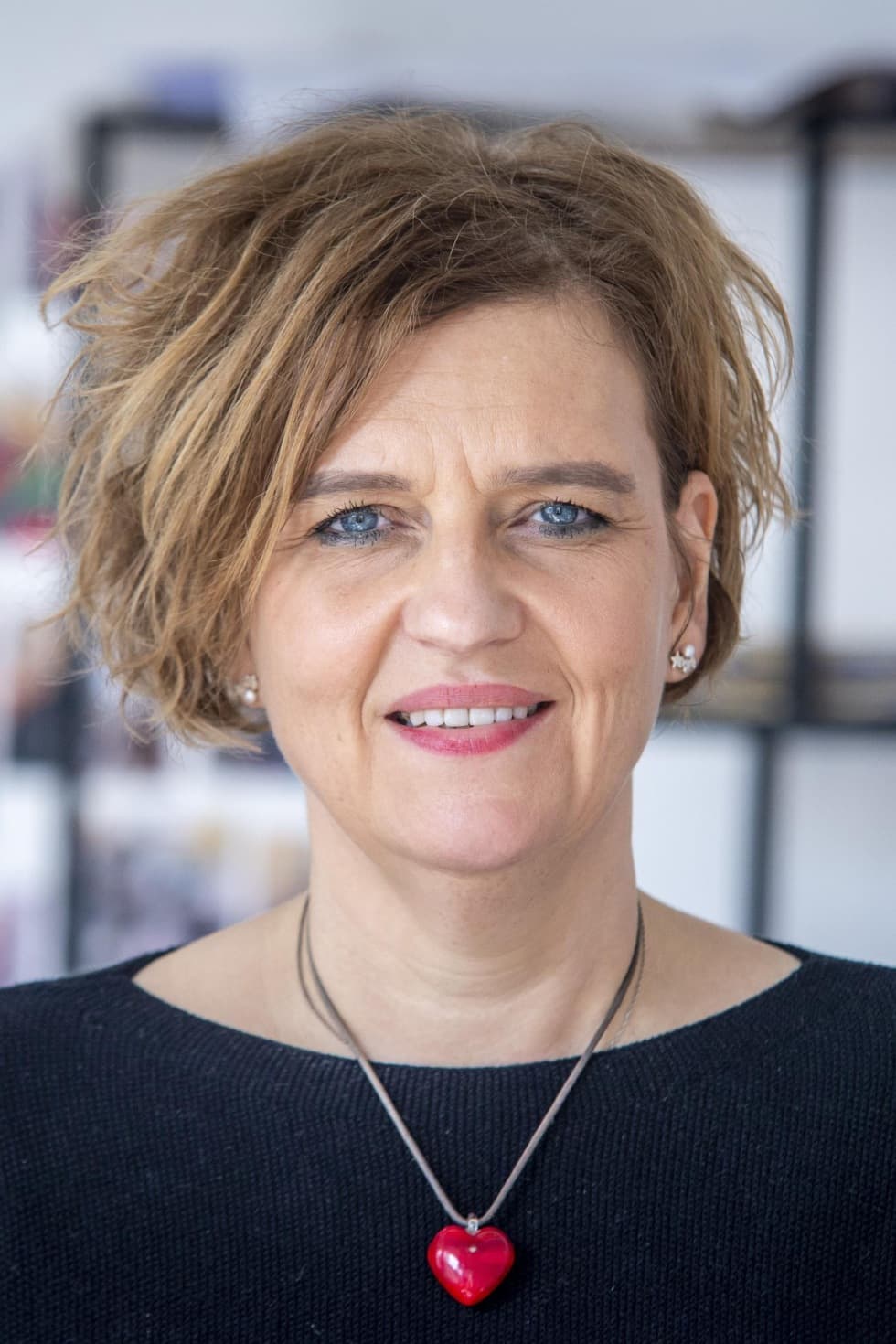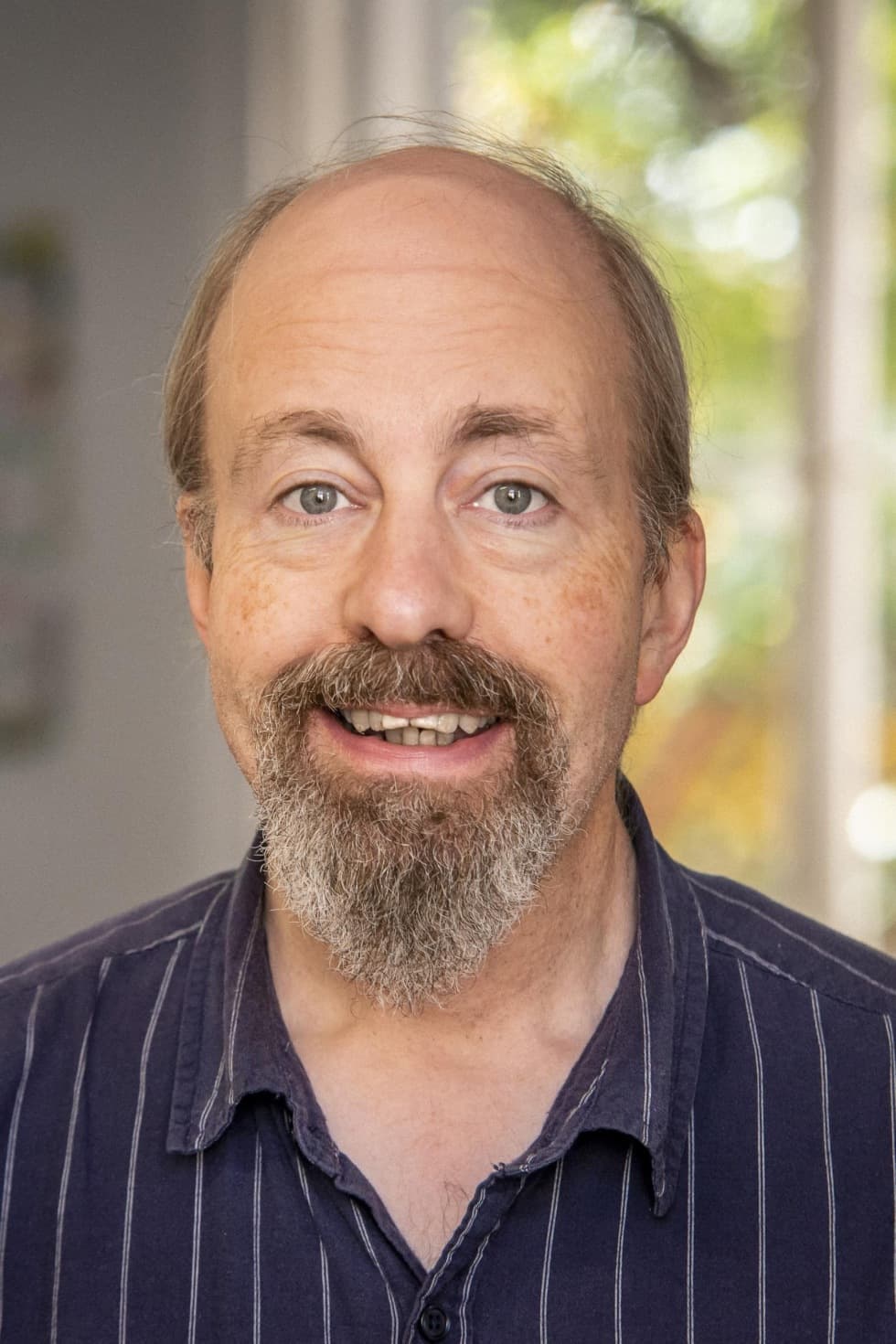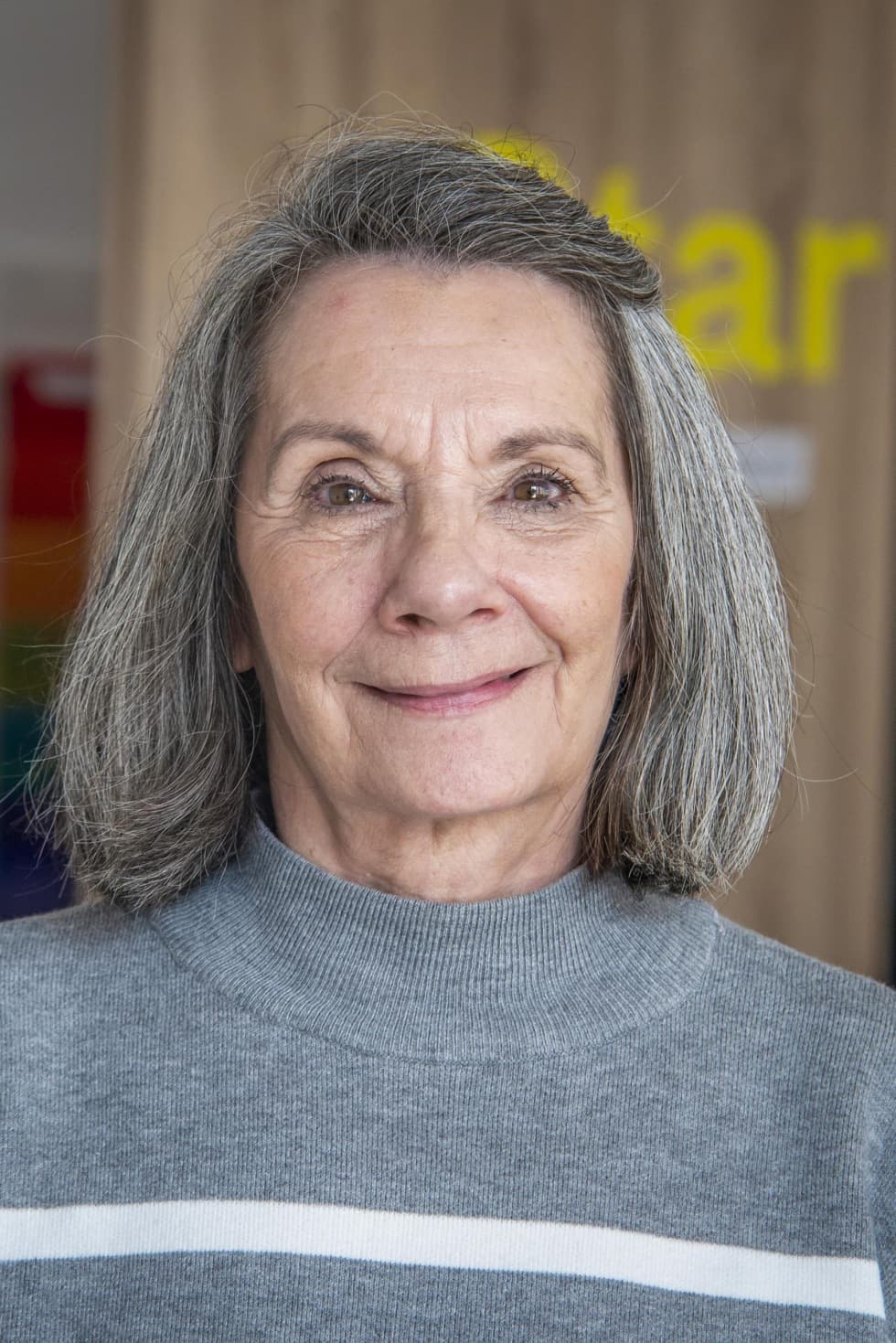 ADVISORY CENTRE AND SCHOOL CLUB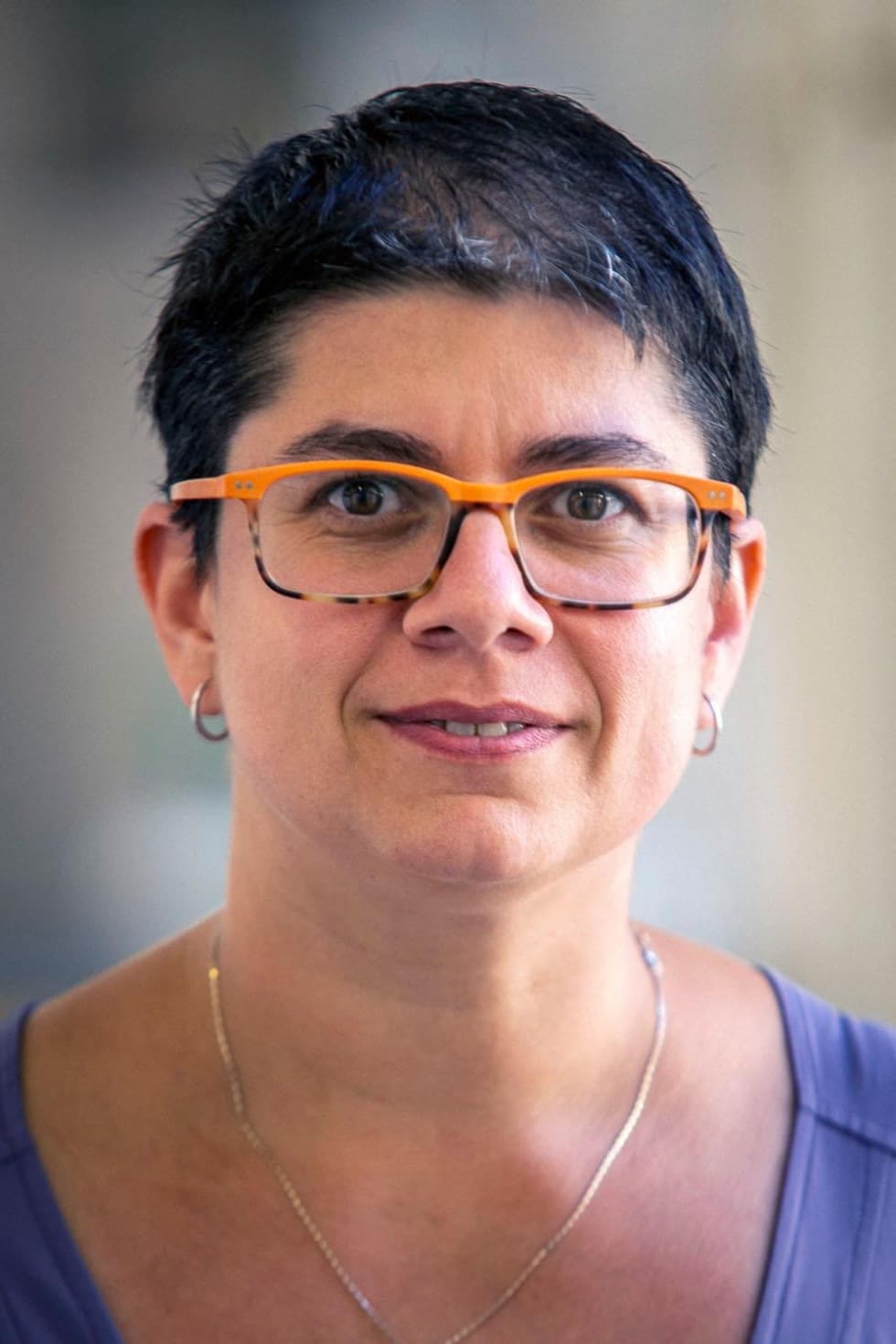 Sylvie has worked with children in crisis situations and cooperated in education with organisations and the Charles University. She leads the Vigvam advisory centre helping both children and adults to cope with losses. In Square, she helps teachers and parents in communication when children get into a difficult time. She also participates in preparation of courses.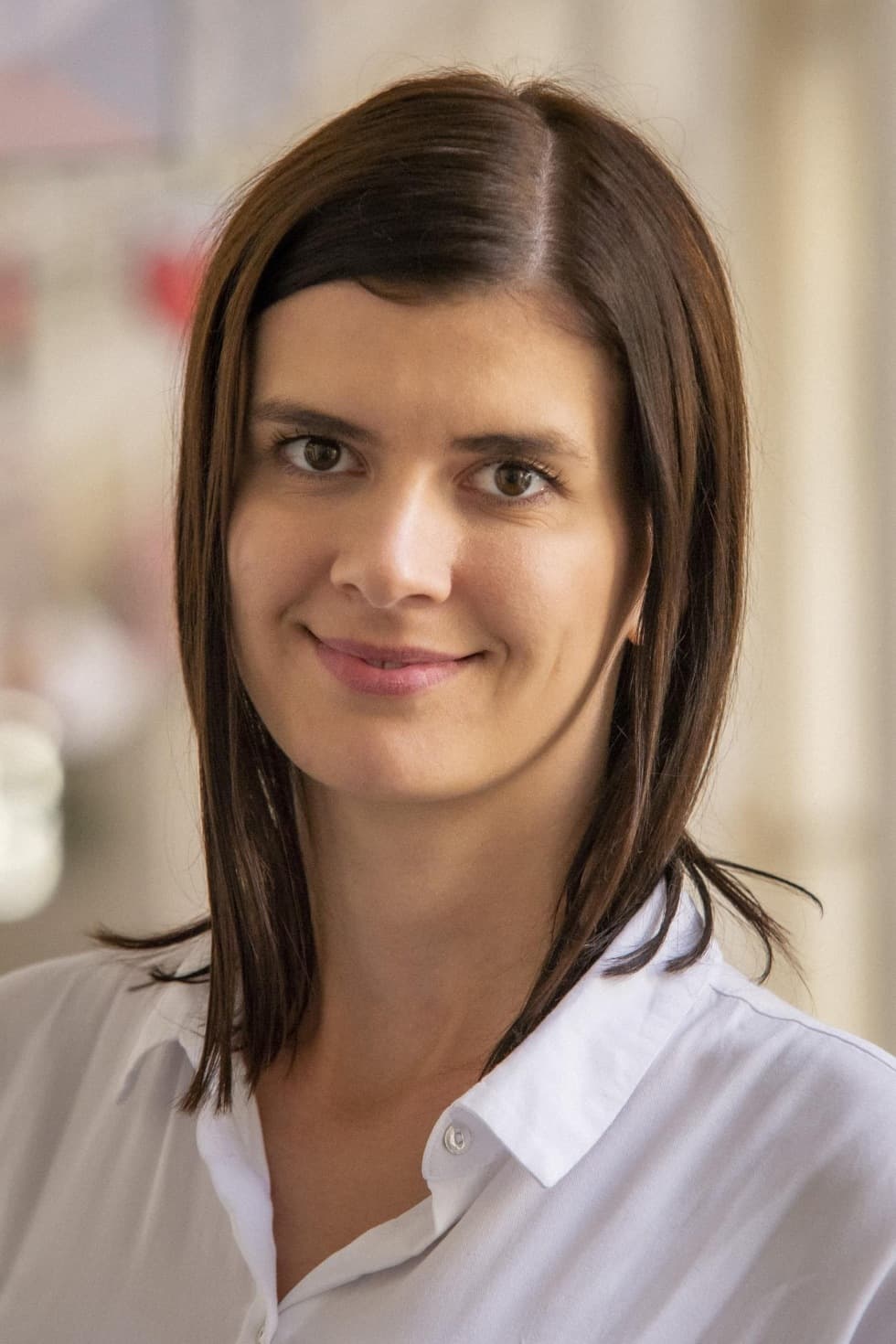 Natália studied special pedagogics in Prague and worked as a special pedagogue in a diagnostic institution for several years. In her free time, she assisted in several kindergartens and participated in various charity events. She has good organisational skills, therefore she is in charge of the advisory centre in Prague.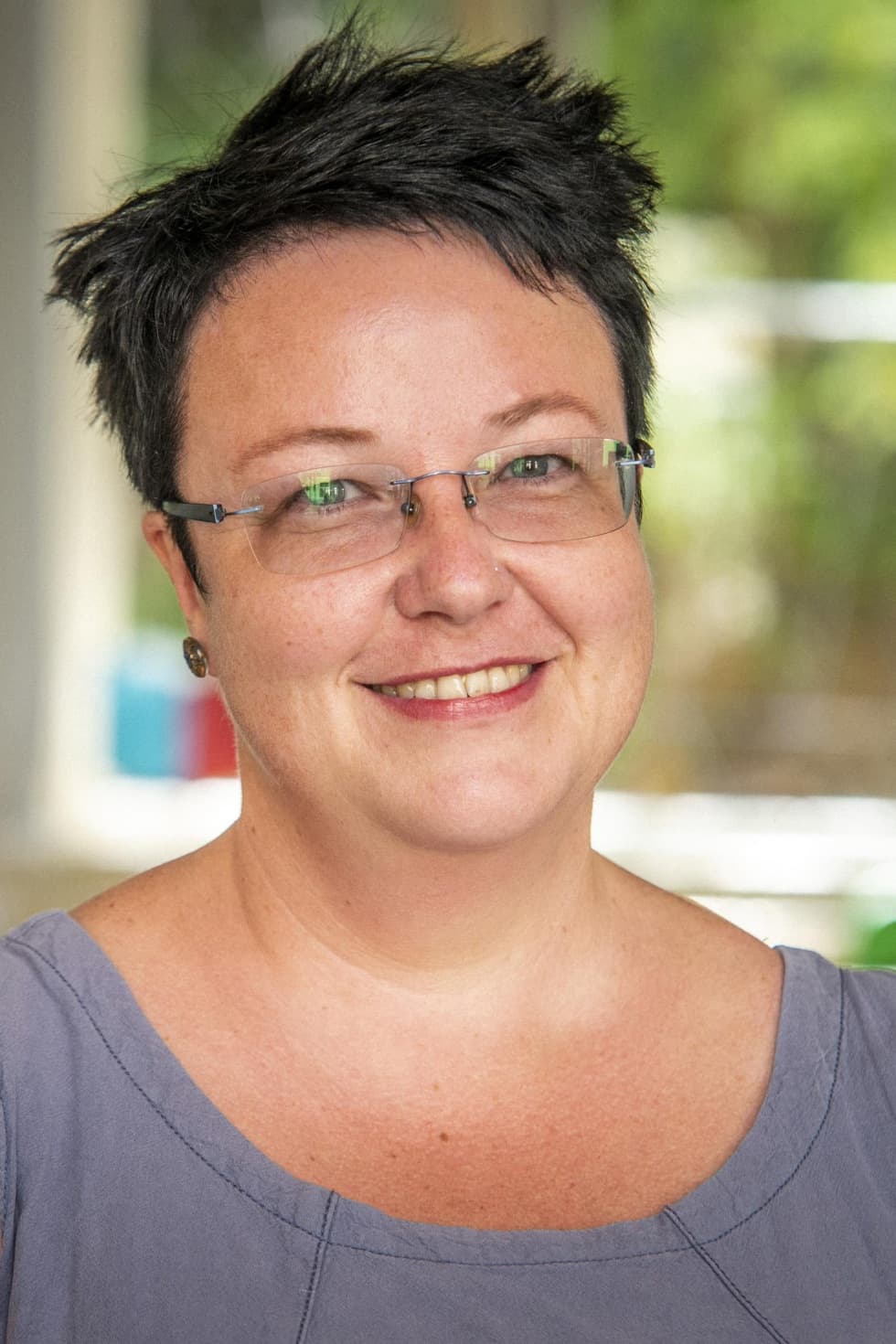 Alena graduated in special pedagogics focused on failures of education and speech therapy at the Masaryk University in Brno. She is devoted to the work with children, both handicapped or with any talents. In Bambíno kindergarten, she helps with overall children's development based on the new educational methods, and in Square, she develops the educational programme.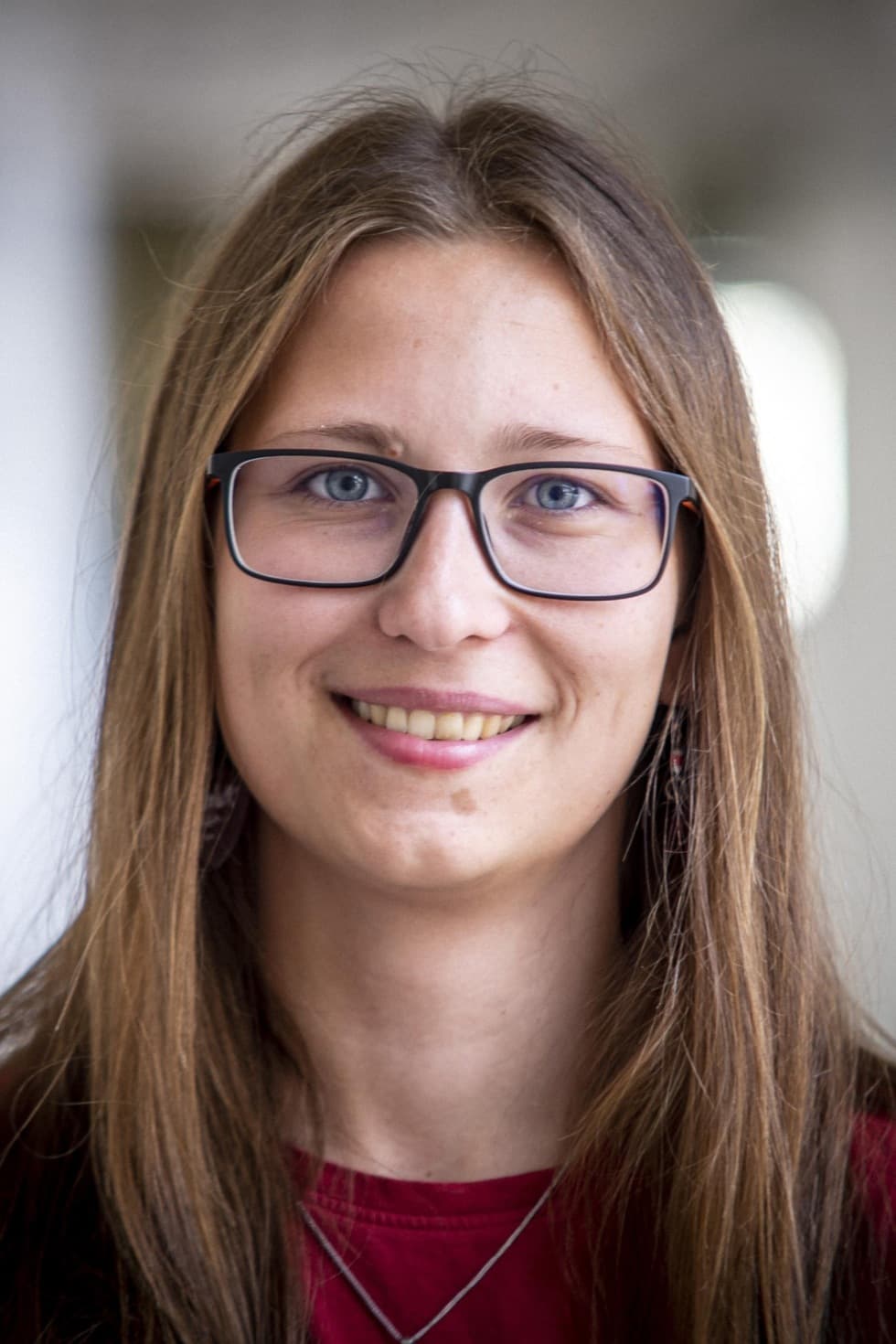 She has completed her study of pedagogy with specialization in speech therapy and audiology at the Faculty of Pedagogy of Charles University in Prague. Eva had started to collect her first experience with children with special educational needs at secondary school where she was working as a volunteer for an autistic boy. For several years during her study, she was working as a personal assistant for physically disabled people. She also cares for children through exercising fire protection sports as a member of a volunteer fire brigade. Regarding Square, she likes their really individual approach to the children and accenting prevention and early help.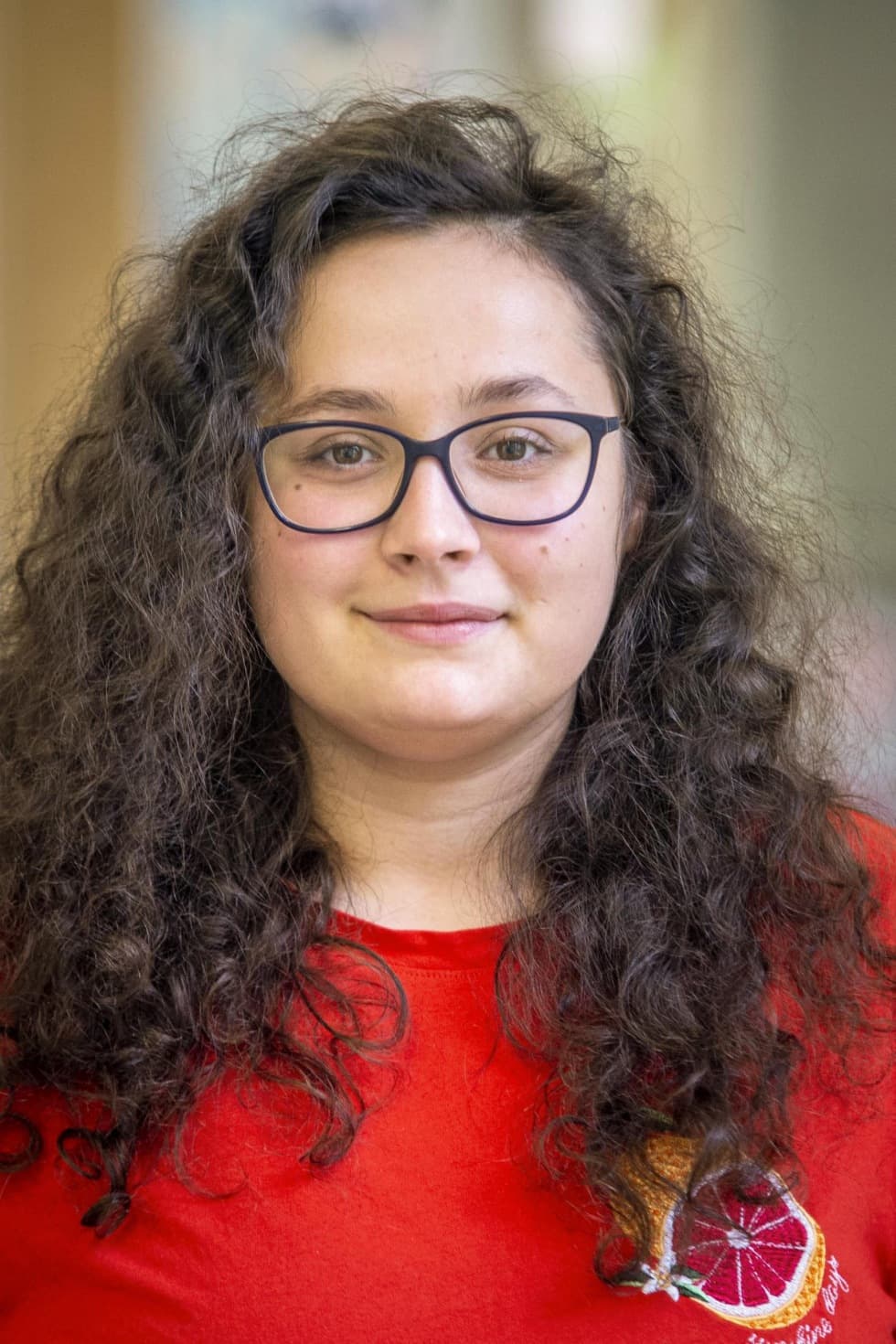 During the study of pre-school and out-of-school pedagogics in Most, Zuzka realized that she was interested in therapeutical work. So she graduated in Psychology and Therapeutical Training in Daseinsanalysis at the Prague College of Psychosocial Studies. Now she works as a school psychologist to support children and class teams in Square.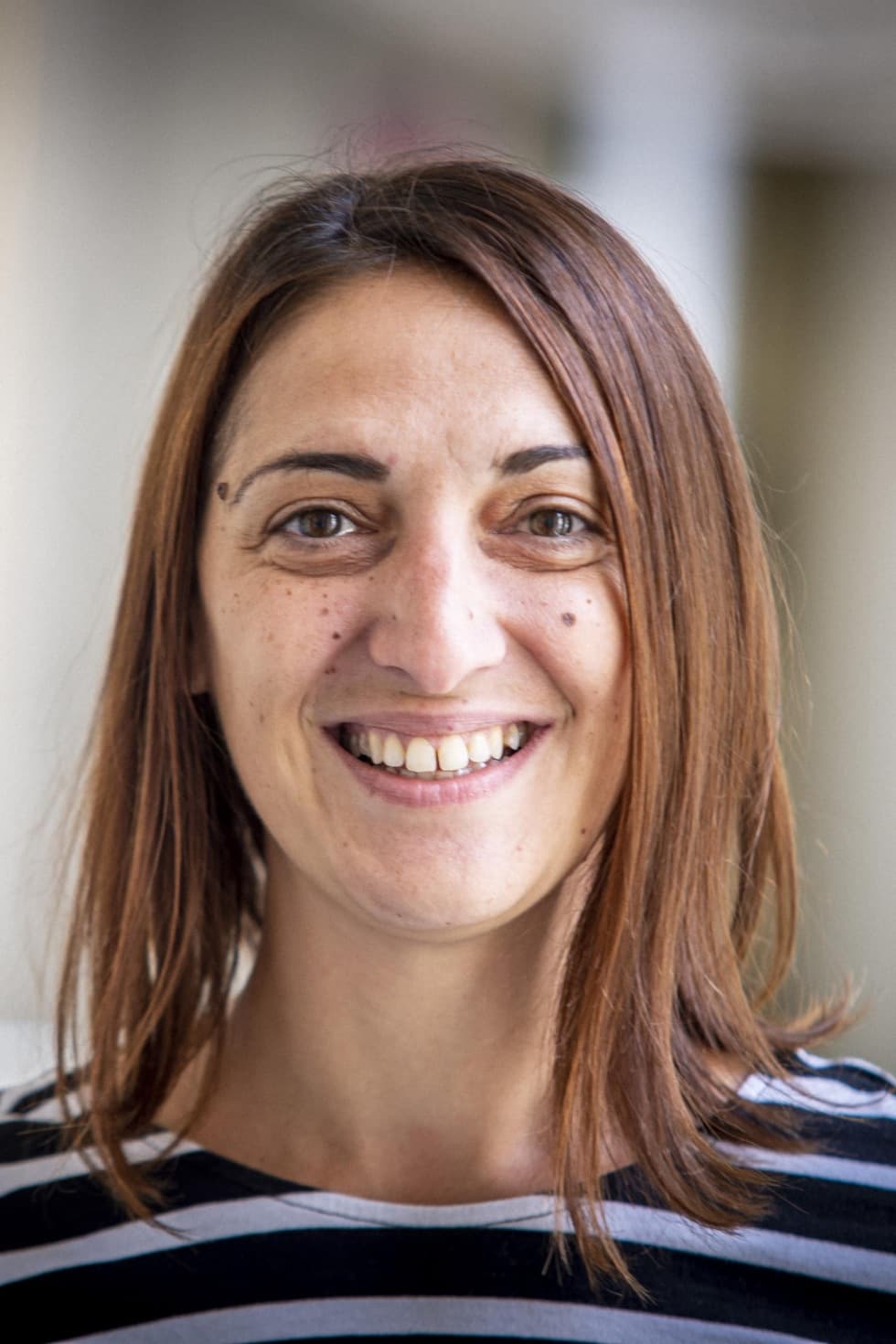 She graduated in the Czech language and literature at the Belgrade University. She worked as an English teacher and translated from Czech to Serbian. She has married to Prague where her interests suddenly changed when her autistic daughter was born. The work in Square combines her love for languages and assistance to children with special educational needs.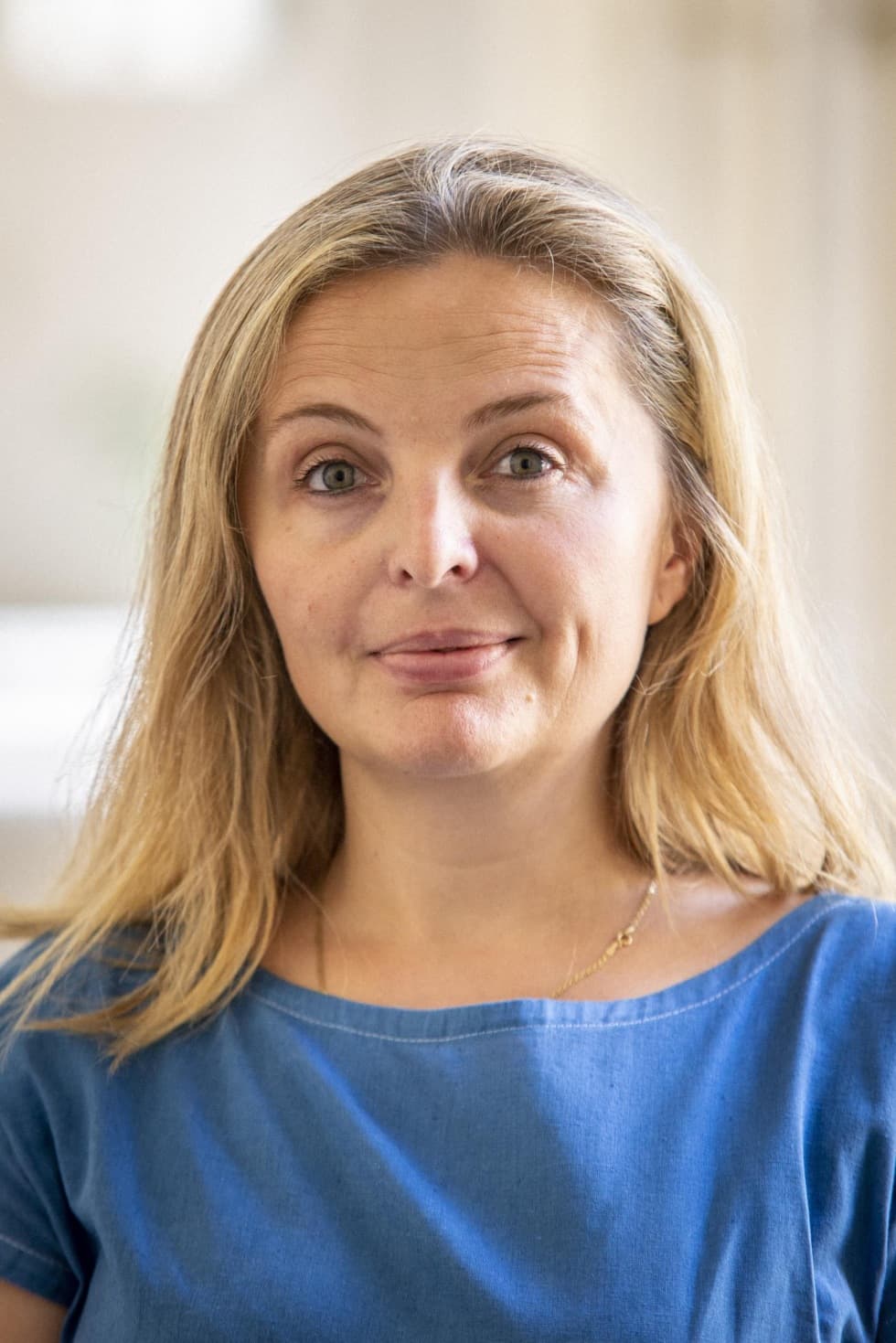 Olga graduated from the secondary medical school. She worked as a nurse in Ukraine and after moving to Prague, she babysat children in families. She has a son with ADHD and this has inspired her to help children with special educational needs. She worked in a state school as an assistant teacher with a child with PAS for two years.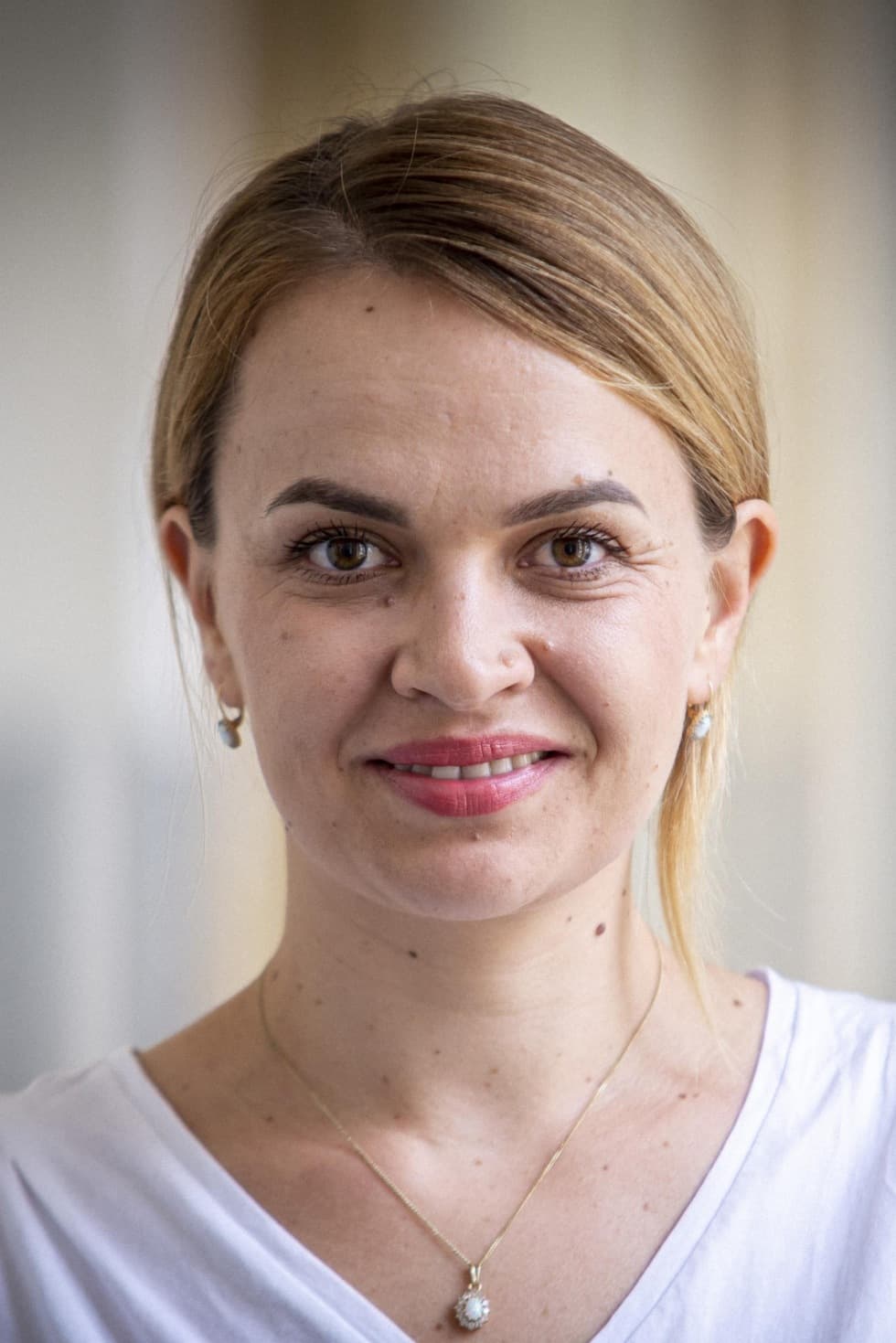 She graduated in pre-school and out-of-school pedagogics in Edinburgh, Scotland, where she practised teaching already during her study. After return to the Czech Republic, she worked as a teacher in Bambíno in Dejvice, then as a head teacher in the Vinohrady branch. Adéla is very careful, she wears her heart on her sleeve, and the children's world is her life.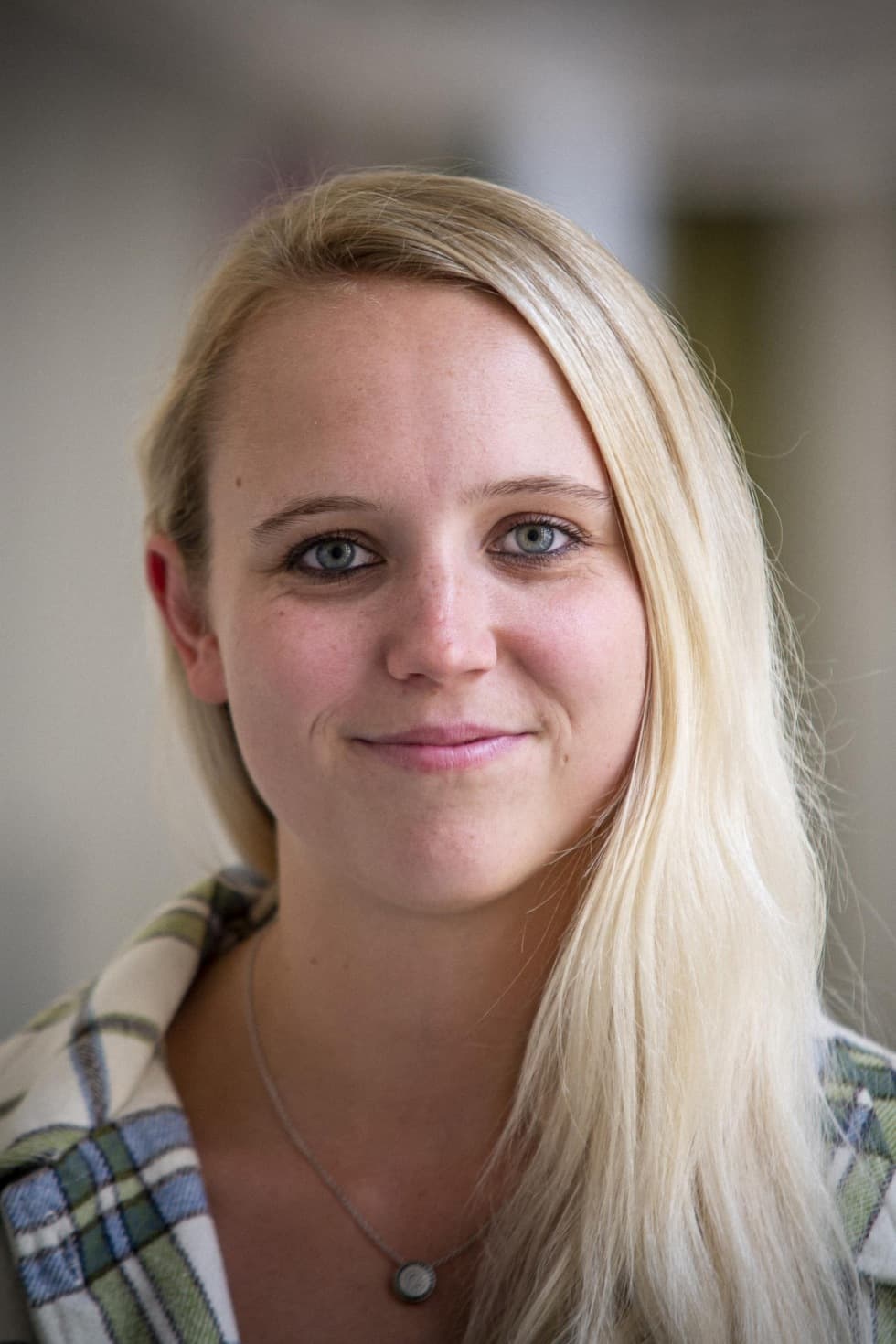 She always wished to work with children, when the voluntary work with the handicapped drove her to change to discipline and she started to study special pedagogics. She collects experience in Square as an assistant teacher and this is what she loves to do. In Square, she enjoys creativity and diversity of the environment and education.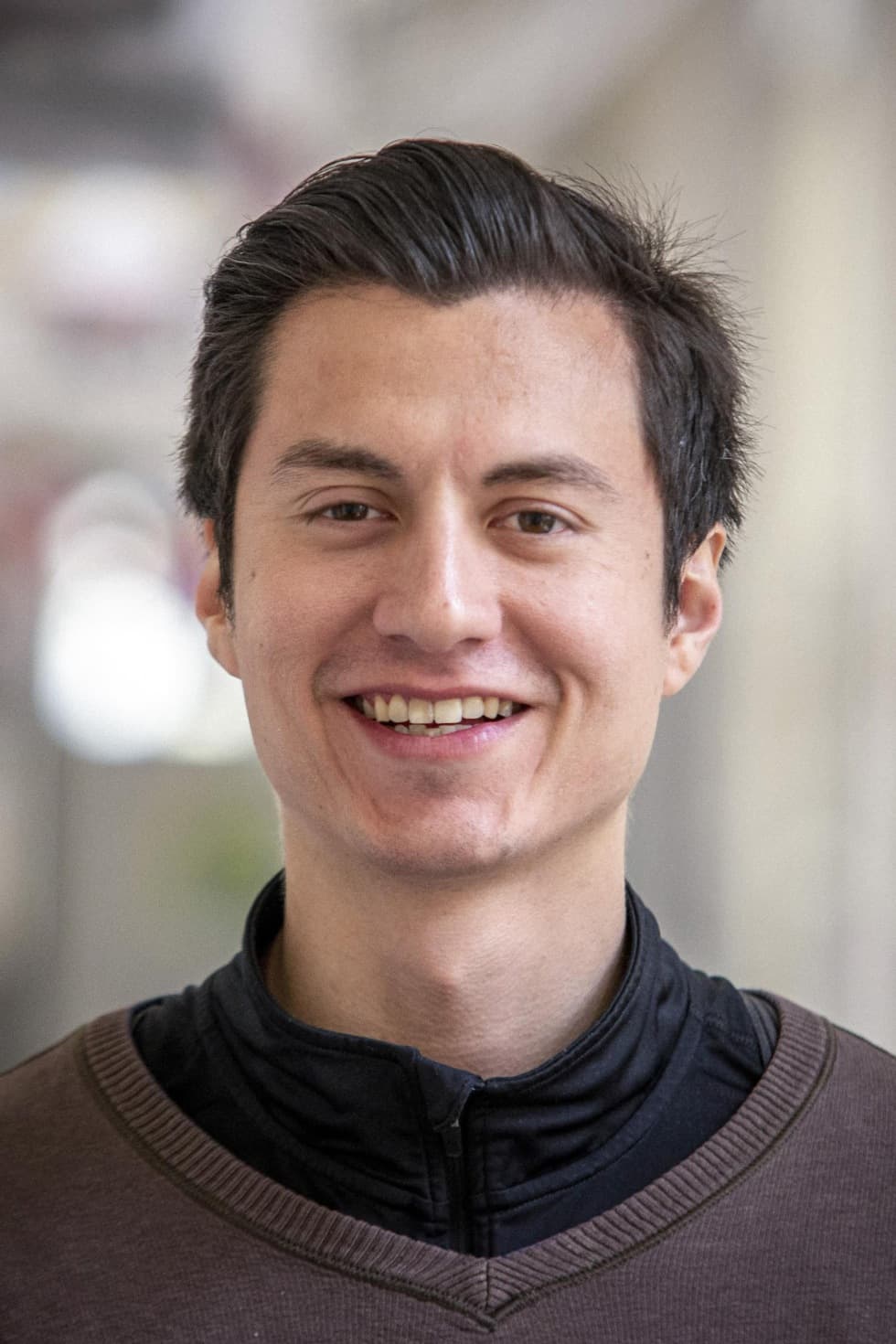 Spencer has a bachelor degree in theatrical education and drama writing at the Cal State Fullerton in California. As a wine expert, he says that children, similar to wine, have a temperament and it is necessary to take care of them while growing to develop their potential. In our crew, he wants to improve the level of English like no student's book can.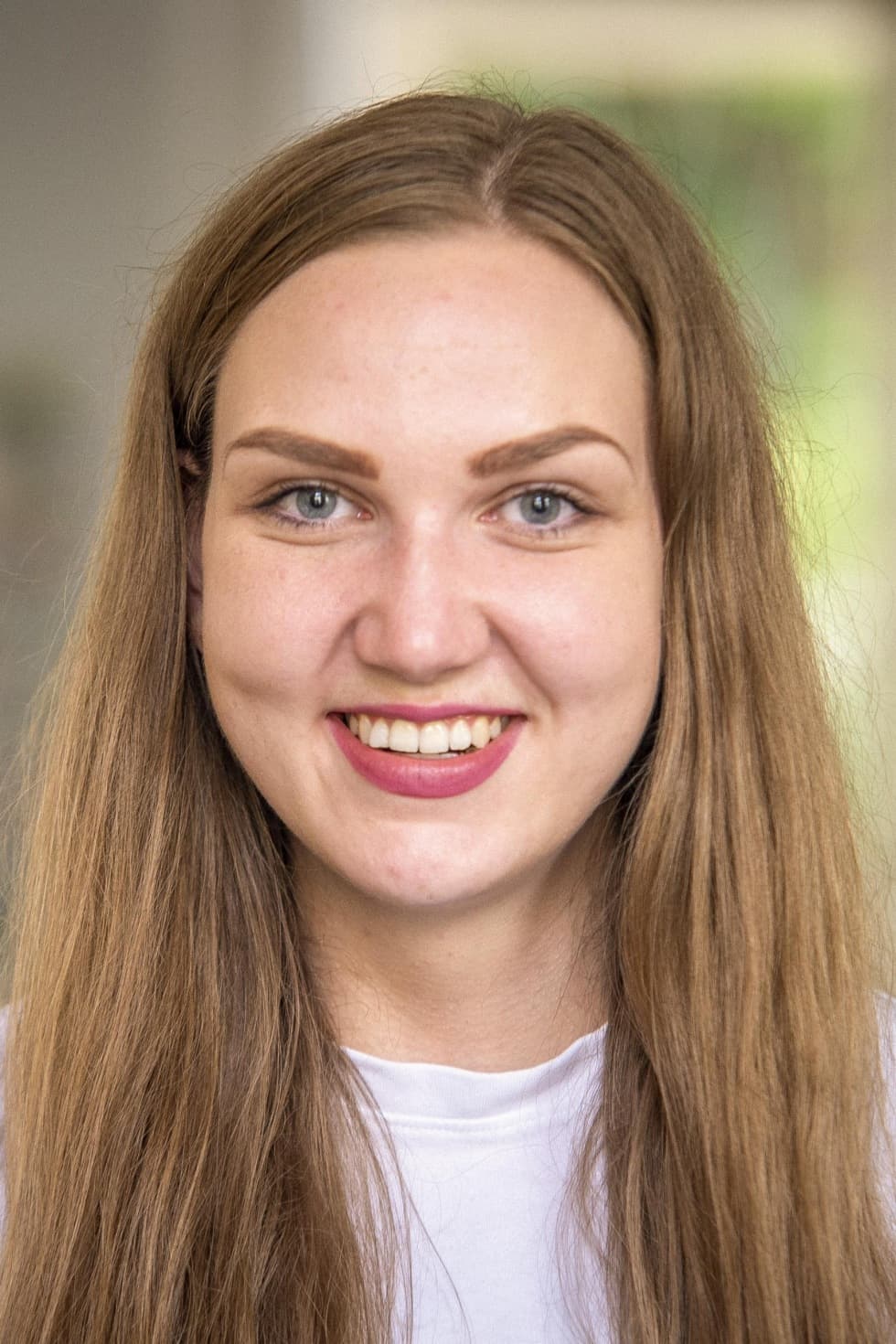 Míša graduated in pre-school and out-of-school pedagogics from the secondary pedagogical school. She worked in kindergartens and with children with various mental or physical handicaps. Then she studied the English language at the Banbury and Bicester College in England. She is in charge of the school club in Square and children don't want to go home from there.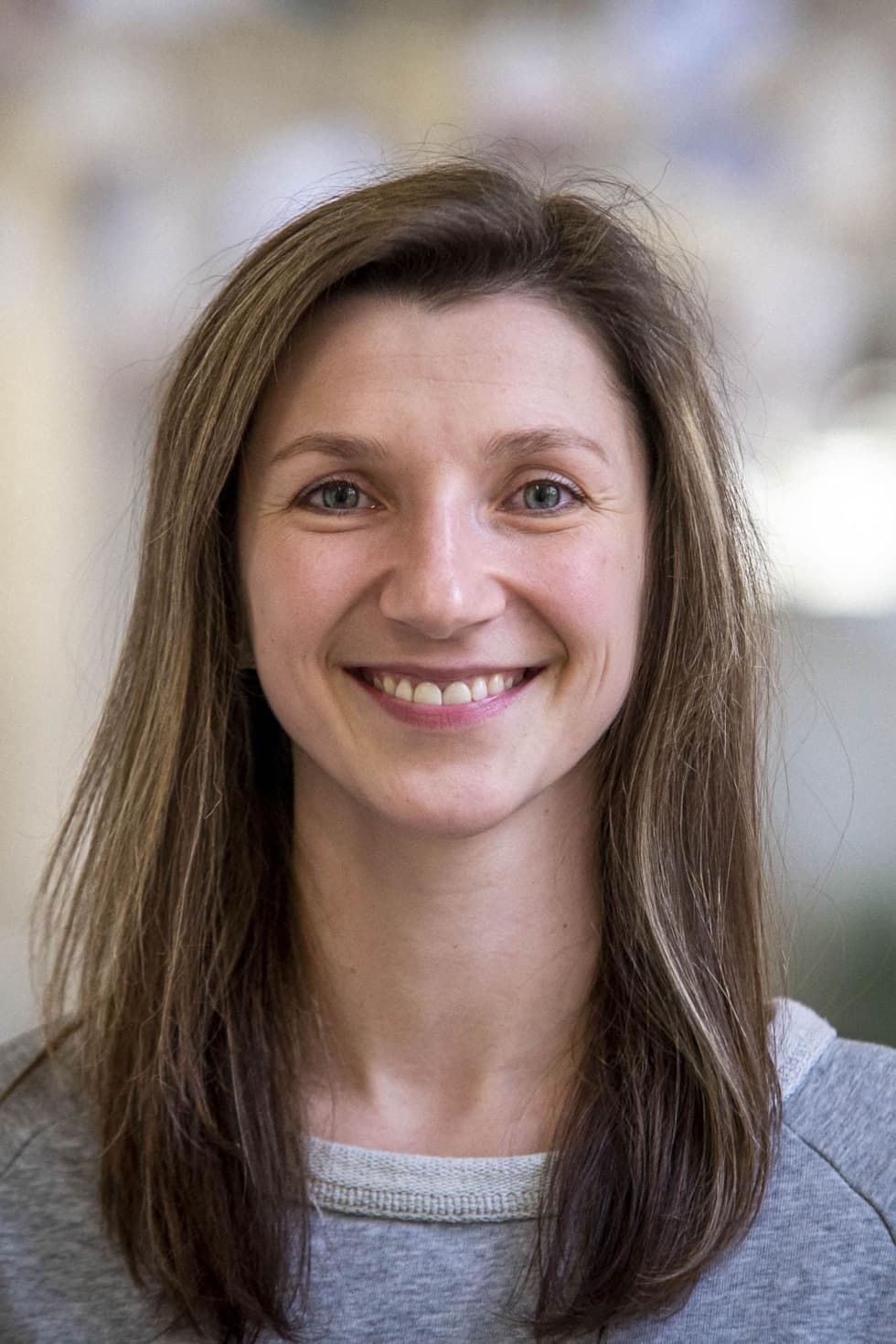 Since her childhood, Veronika has loved animals and thus she studied at the natural science secondary school and cynology. She always help others gladly and after some time, she found out that she enjoyed the most the time spent with children. First she collected experience in Bambíno, then with her son on the maternity leave and then she came to Square where she received an opportunity to combine her two joys in one in the role of an assistant teacher. She found her own level in this work and plans to educate further in this field.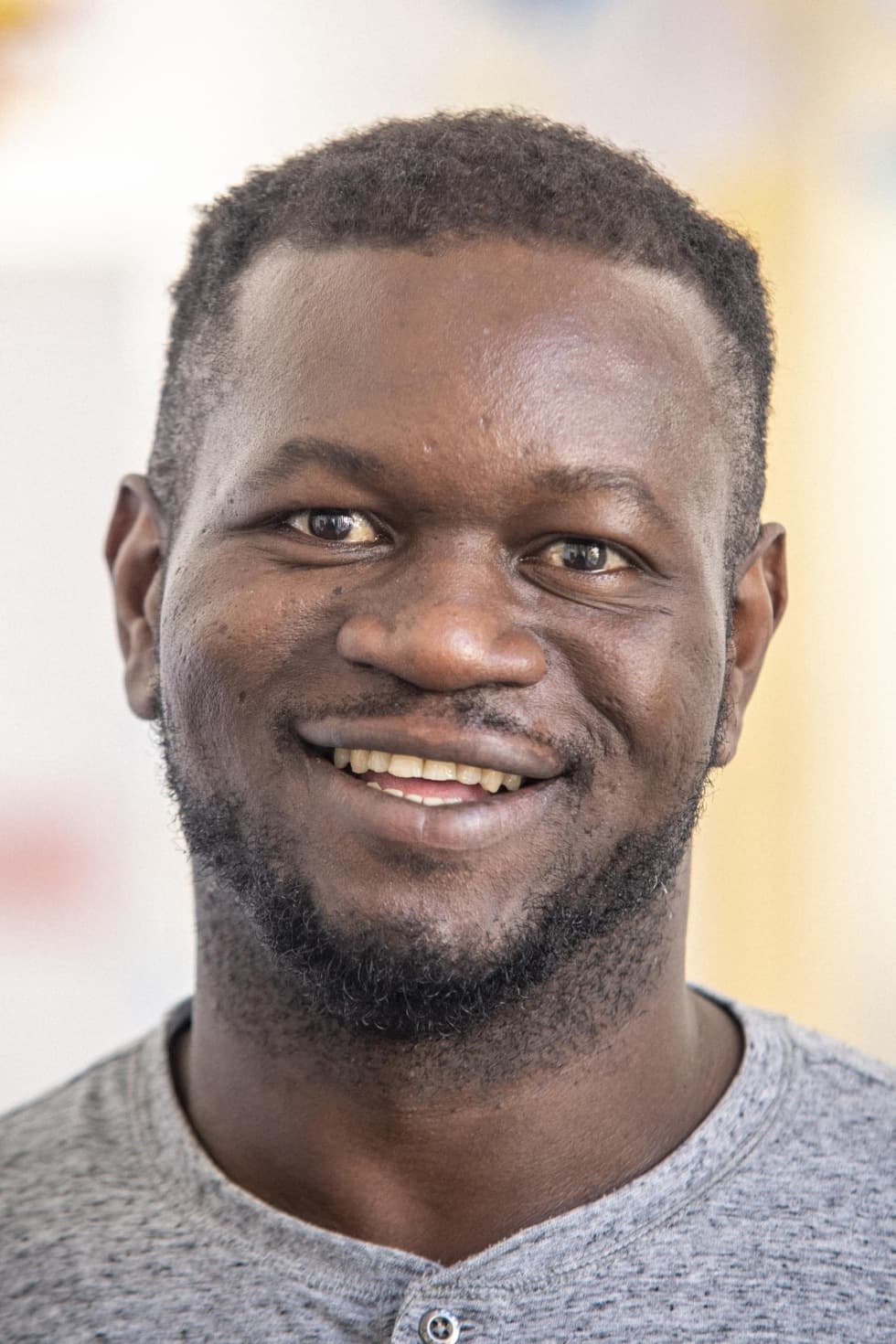 I was born in Freetown, Sierra Leone but spent most of my life in Alexandria, VA and Washington, DC. I graduated with a BA in Political Science and an MA in International Studies. Education has always been an important thing in my life, as I grew up with illiterate parents who couldn't access certain opportunities because of that. Growing up and living in the DC area, I volunteered and worked in youth tutoring and mentoring programs. I've worked at several summer English camps in Europe and the US; and currently manage Camp Avengers, an English summer camp for young learners in the Prague-Berounka region through my agency, Ty a Já English Corner. I love being an educator because it allows me to help shape the minds of the young generation while also learning a lot from them, and developing my style and method of teaching. I hope to positively contribute to the Square environment in the after-school program.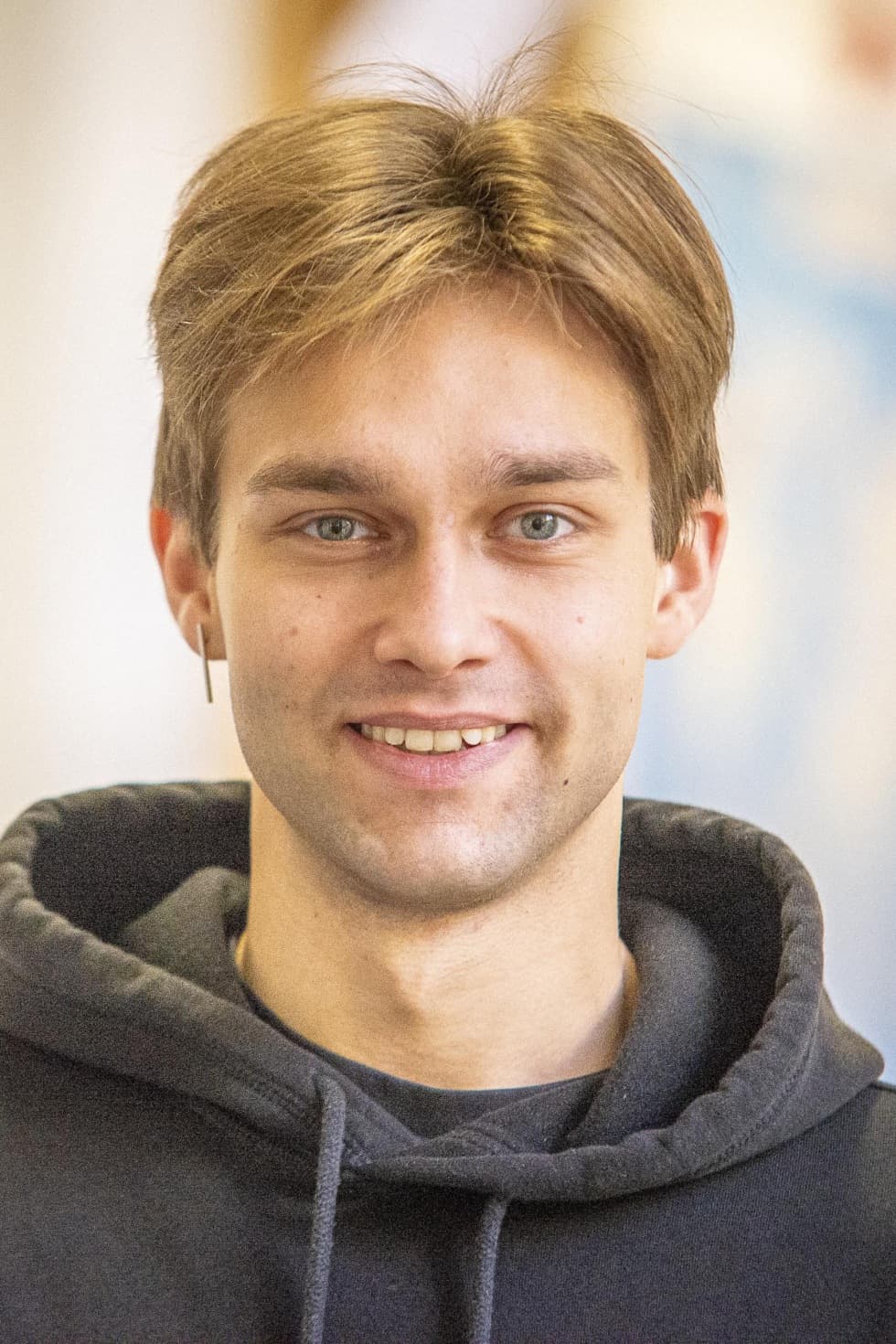 Martin has a deep appreciation for the performing arts. But during his studies at a dance conservatory, he noticed that the education system in most Czech schools tends to hinder students' aspirations, instead of awakening a desire to learn within them. For that reason, he entered the field of dance pedagogy at the Academy of Performing Arts with the aim of looking for currents of thought that would lead to the development of students' abilities and not to their suppression and disdain with education itself. During his studies, Martin worked in a non-profit organization where he worked very intensively with people with mental and physical disabilities. Among other things, Square caught his attention because it is constantly looking for new ways to educate its students, while fighting against the ossification of its own education system.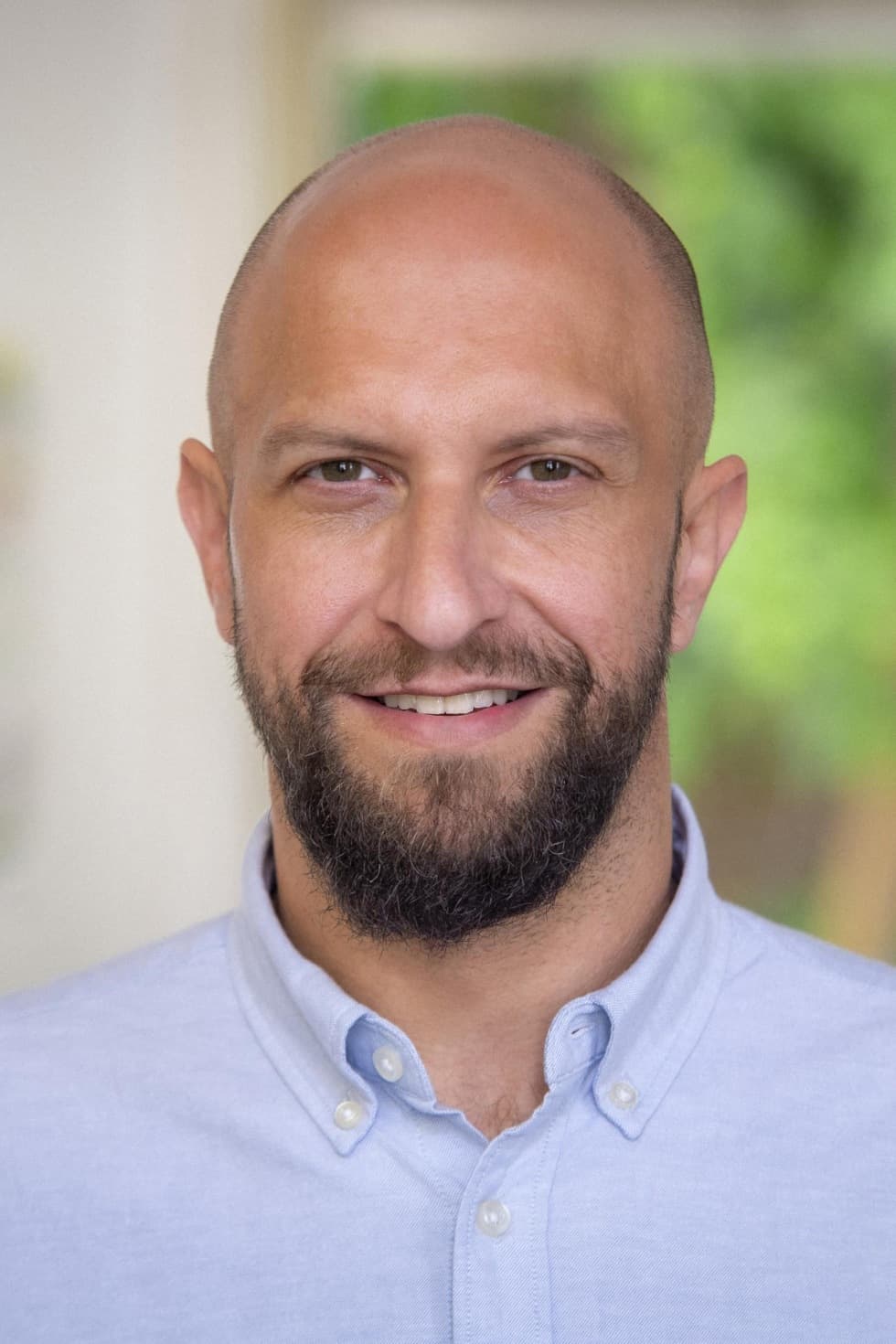 Ondřej Lepka has served as the CEO of an educational group providing education from kindergarten to eight-year gymnasium focused on language teaching over the past few years. Together with his team, he went through the entire accreditation process of the International Baccalaureate and also obtained the status of an Oxford examination center for the school, with the right to teach subjects in English and administer IGCSE exams.
Ondřej believes that one must continue learning throughout life. It is always important to realize that making a mistake is not bad. During his tenure at the school network of the JK Education educational group, he became, among other things, a member of the professional accreditation team "The Middle States Association" and participated in granting accreditation to an international school in Cairo. Thanks to his position, he is involved in all important decisions and contributes to the direction the schools are taking.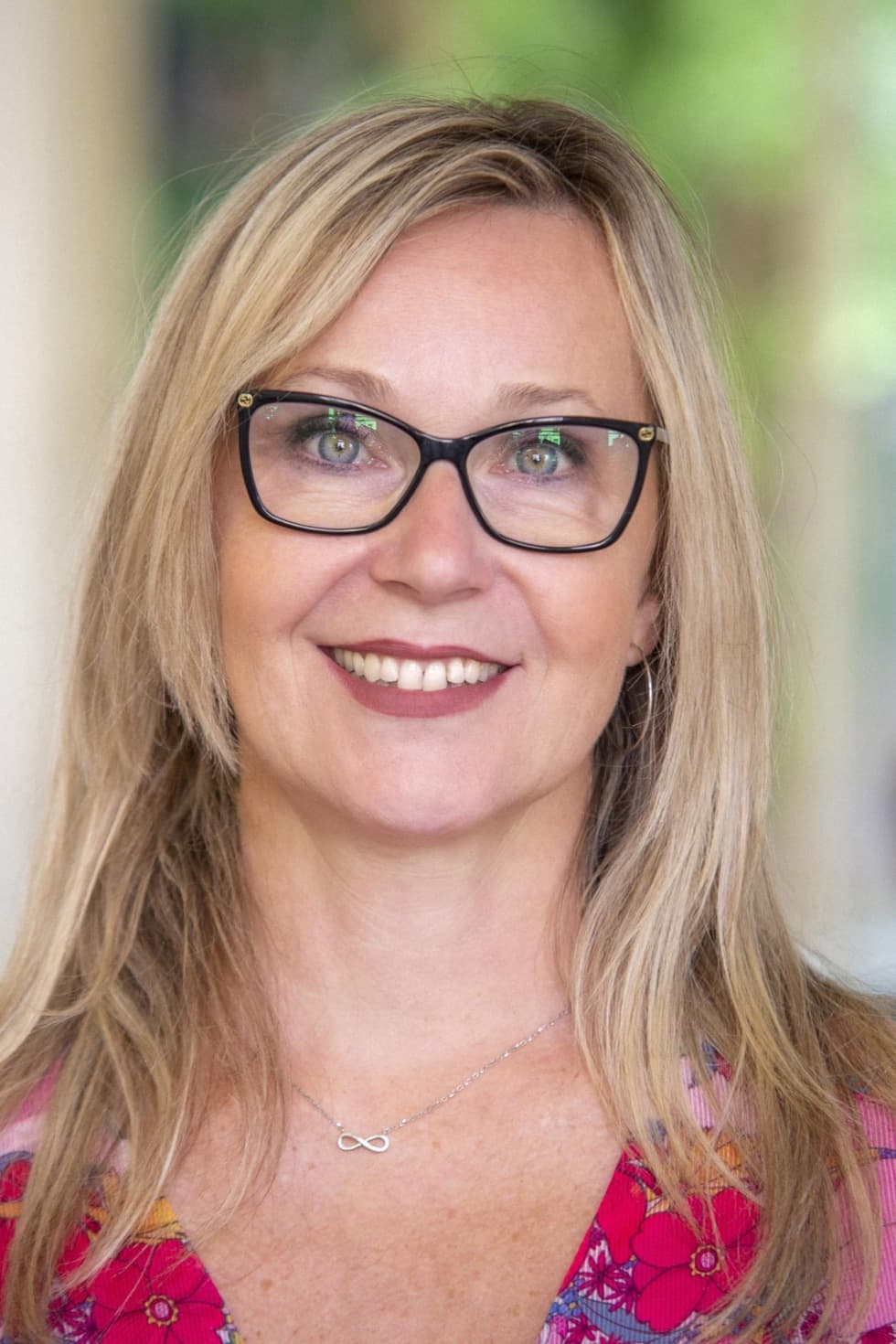 Šárka Ochmanová studied primary school teaching in the Faculty of Education at the University of Ostrava. She has devoted her entire professional career to teaching. In addition to Czech state education, she has come to know the teaching systems of many different countries, whether as a parent during her two-year stay in the United States or in the position of teacher, and later deputy principal, at private elementary schools. She had the opportunity to see the teaching system in Steve Jobs' schools in Holland and Great Britain, including the practical use of iPads in teaching, which is supported directly by Apple. Her management is based on teamwork, where she uses, among other things, the mentoring skills she acquired as part of her lifelong education. She is fulfilled by working with people, where she can make use of her rich experience.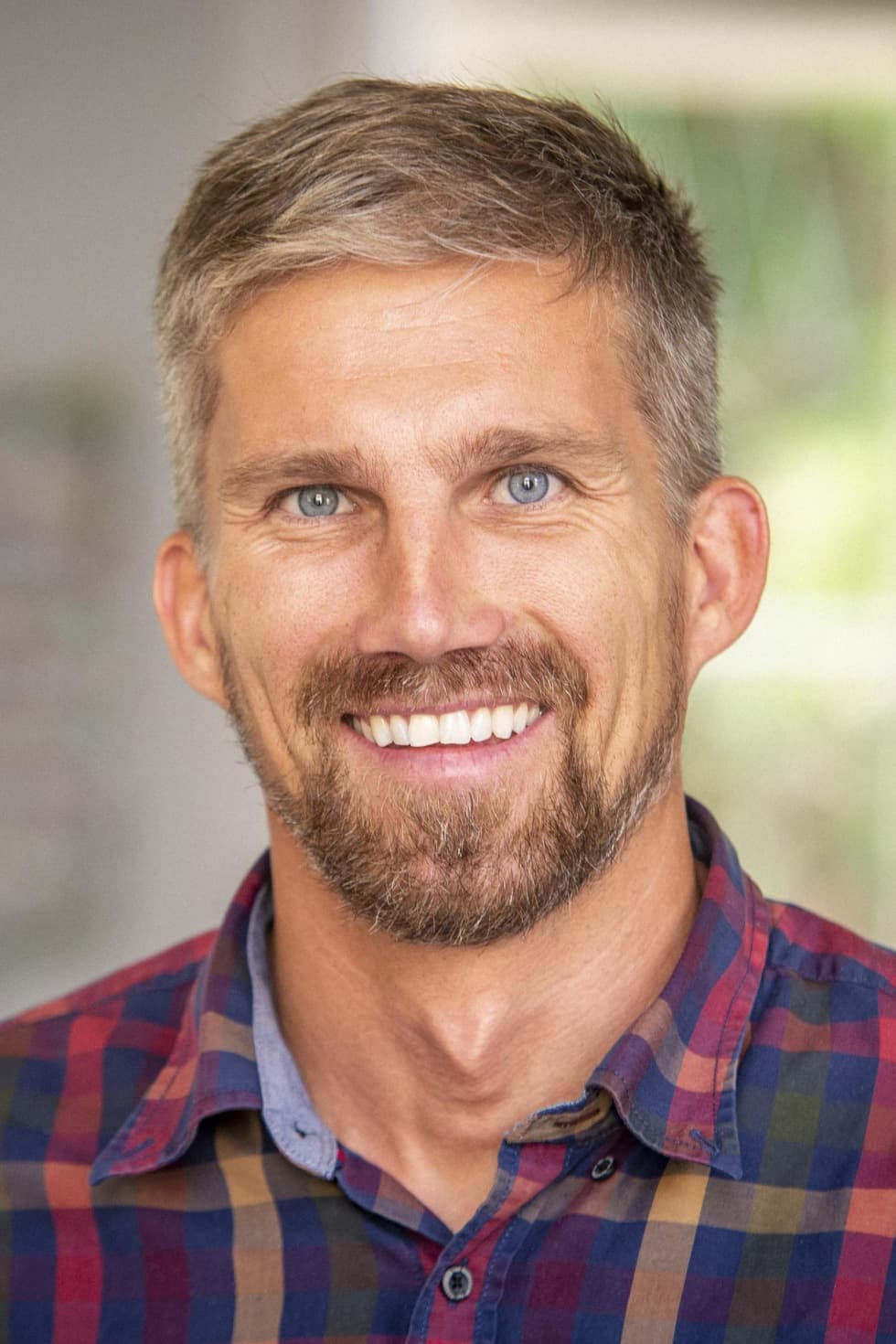 Matouš earned his PhD. degree at Charles University where he was dealing with sports in the nature and also working as a chief of a department. It is his pleasure to lead children to the healthy lifestyle and that's why he has established a sports club. He likes organizing and working with people so the Square school was a clear choice for him.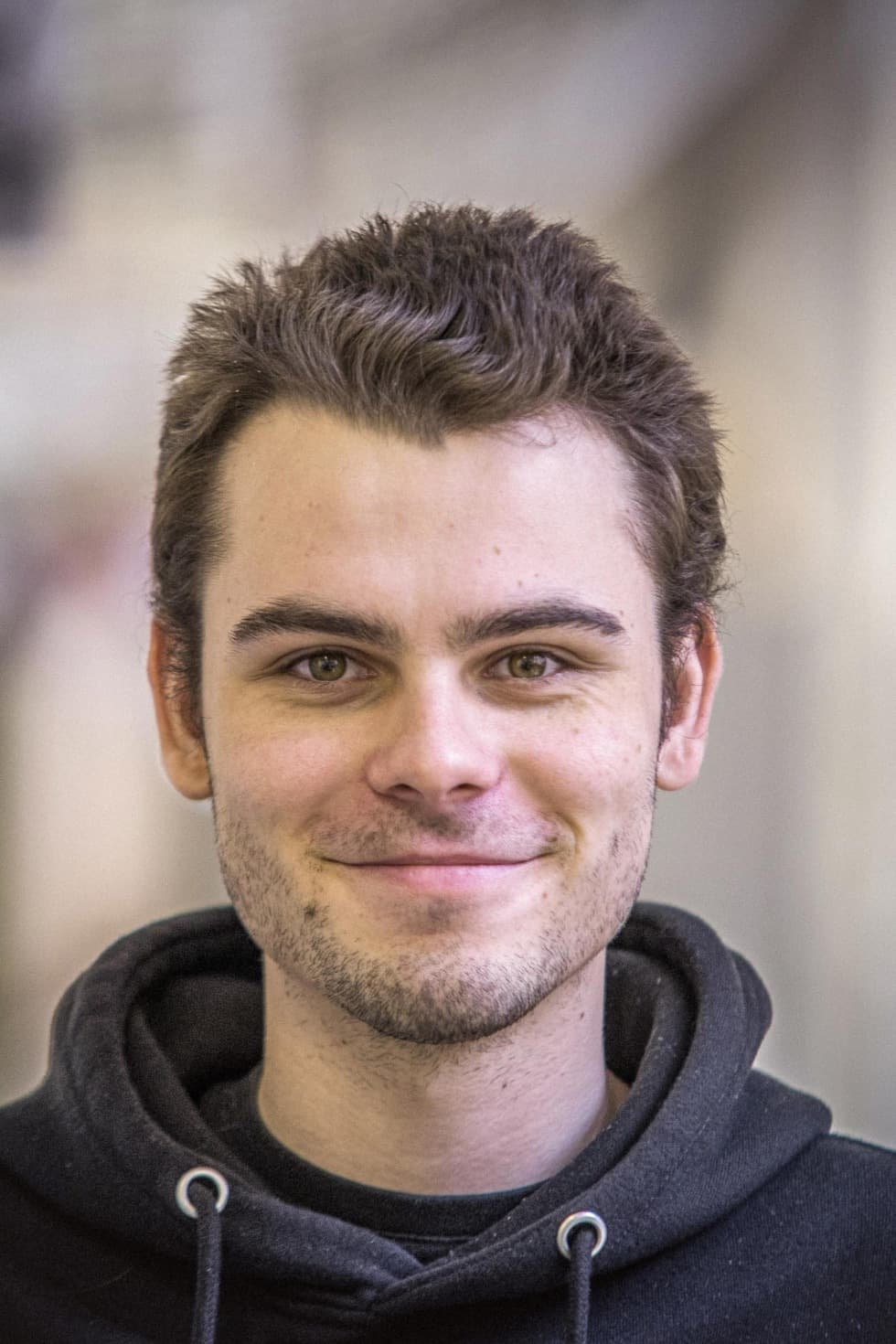 Tomáš studied philology at the Masaryk University in Brno. During the study, he was focused on Norwegian, then he travelled just to Norway to study and work. After his return, he decided to contribute to the development of the littlest in the education system. In Square, he works as an assistant for the school management and helps with the operations with the Norwegian composure.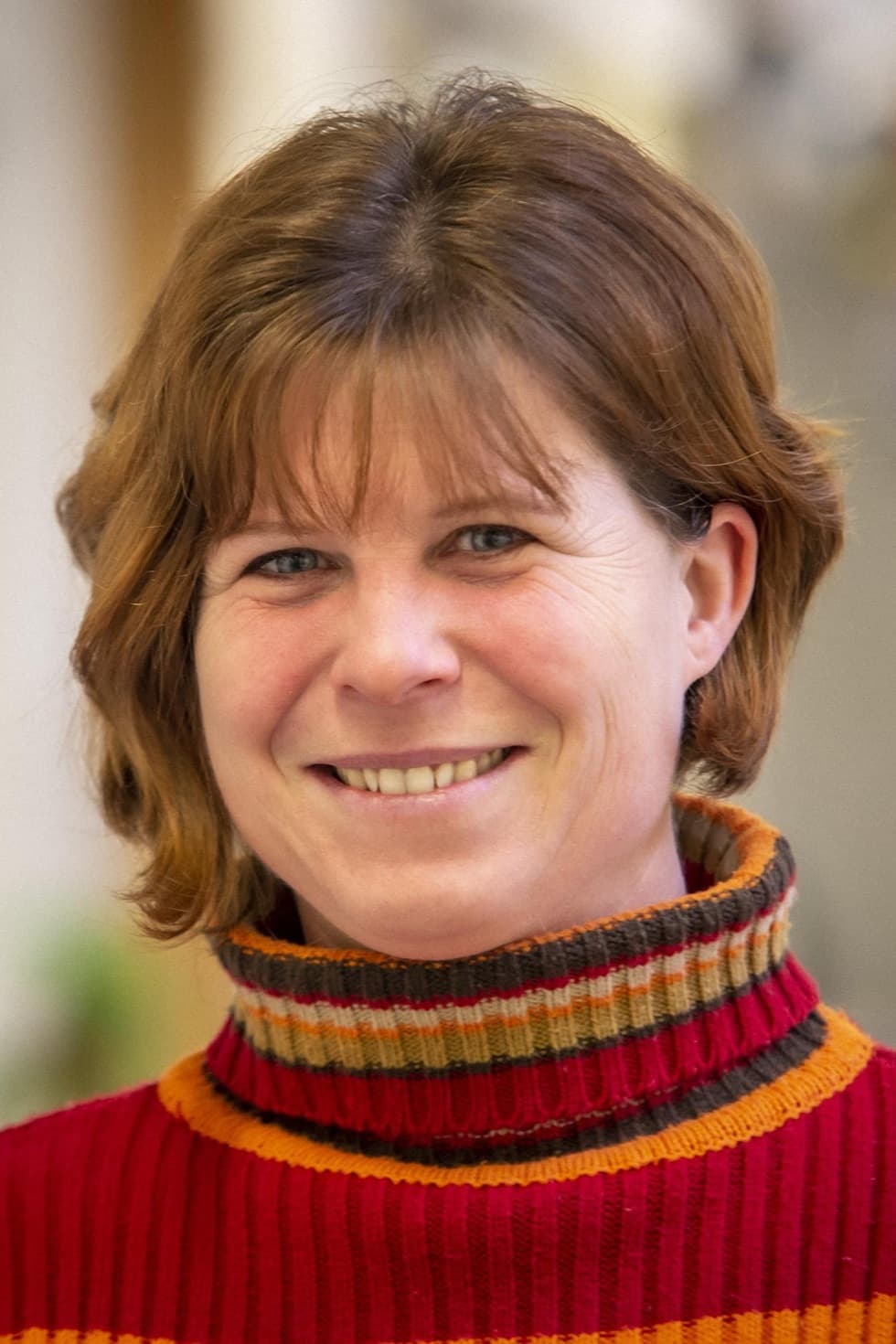 Alena graduated at Czech University of Agriculture Prague, specialized in sustainable development. She worked in corporate marketing, in non-profitable organizations, also as an English lecturer. She has been working with children in tourist club and summer camps, where she above all teaches them to love nature and to respect living entities at all. These circumstancies have brought her to Square, where she aims to be helpful in management office and to develop her abilities while working in friendly and creative ambience.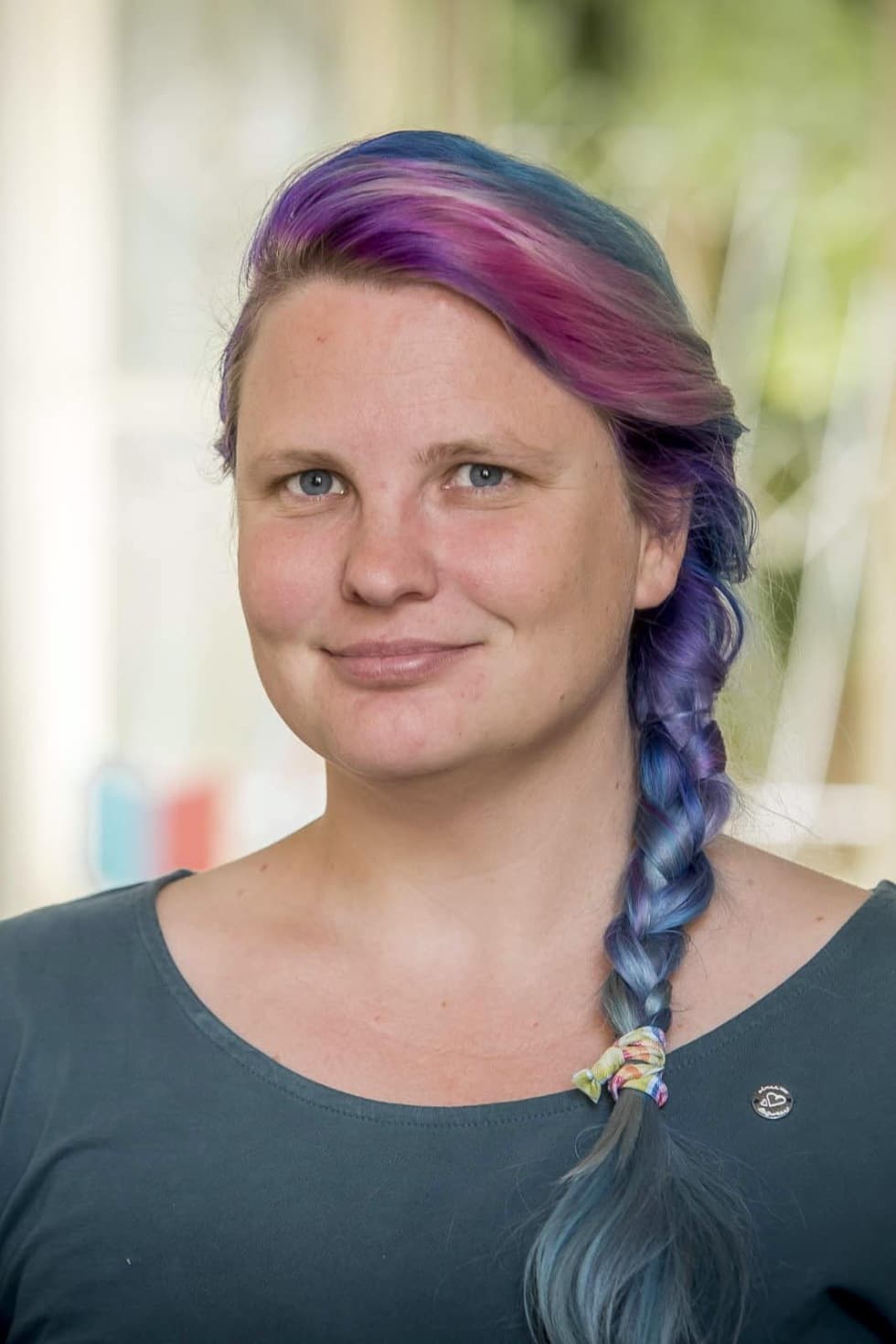 Zuzka has been devoted to English since her childhood, and also her hobbies are connected with it. She travels, used to interpret, translate and manage a language school. After graduation from the University of Economics she stayed in Prague and has become a member of our team. And since she is systematic and thinks economically, Bambíno and Square have entrusted her with the finances.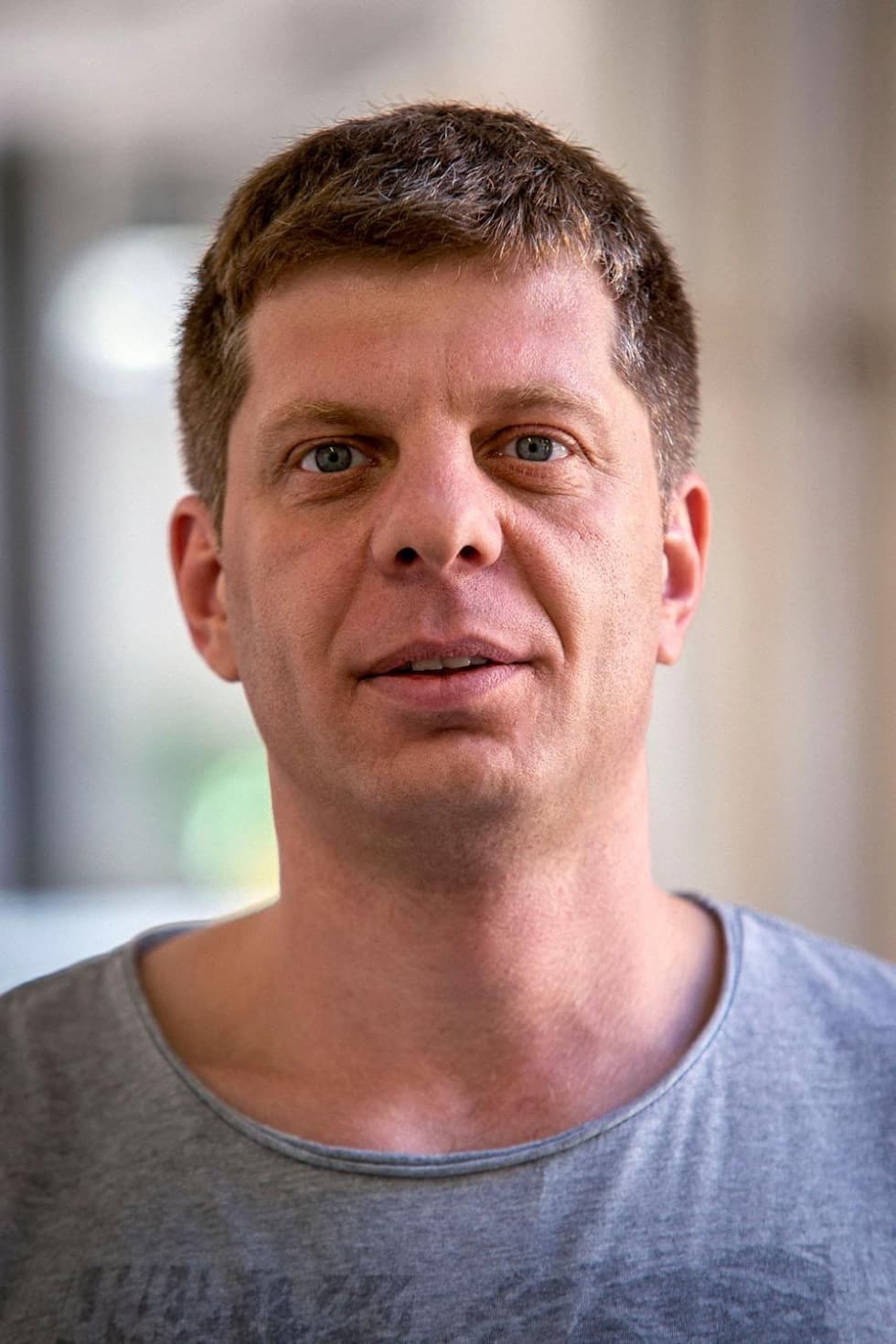 Honza has been with us from the very beginnings of Bambíno. He has big credits in how the Square building looks like; he actually made, installed and put in operation a lot of things here. He is a devoted building administrator and everybody contacts him with any technical issues.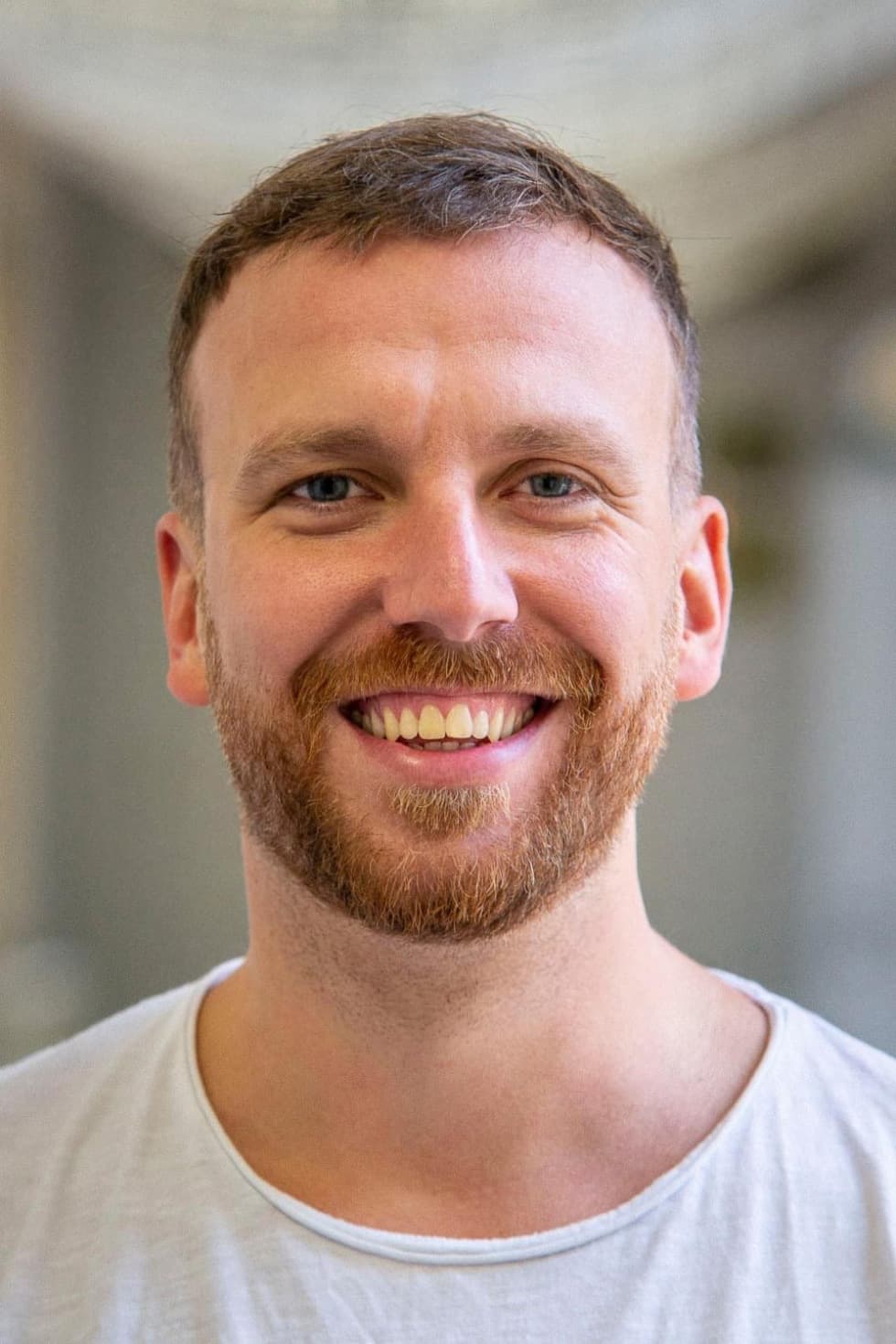 Honza has 20 years of experience as a graphic designer in advertising agencies and graphic studios. He loves photography, is creative, warm-hearted and perceptive to his surroundings. And this is the reason why he is in charge of photos and texts in Square and Bambíno and provides for press releases and social networks.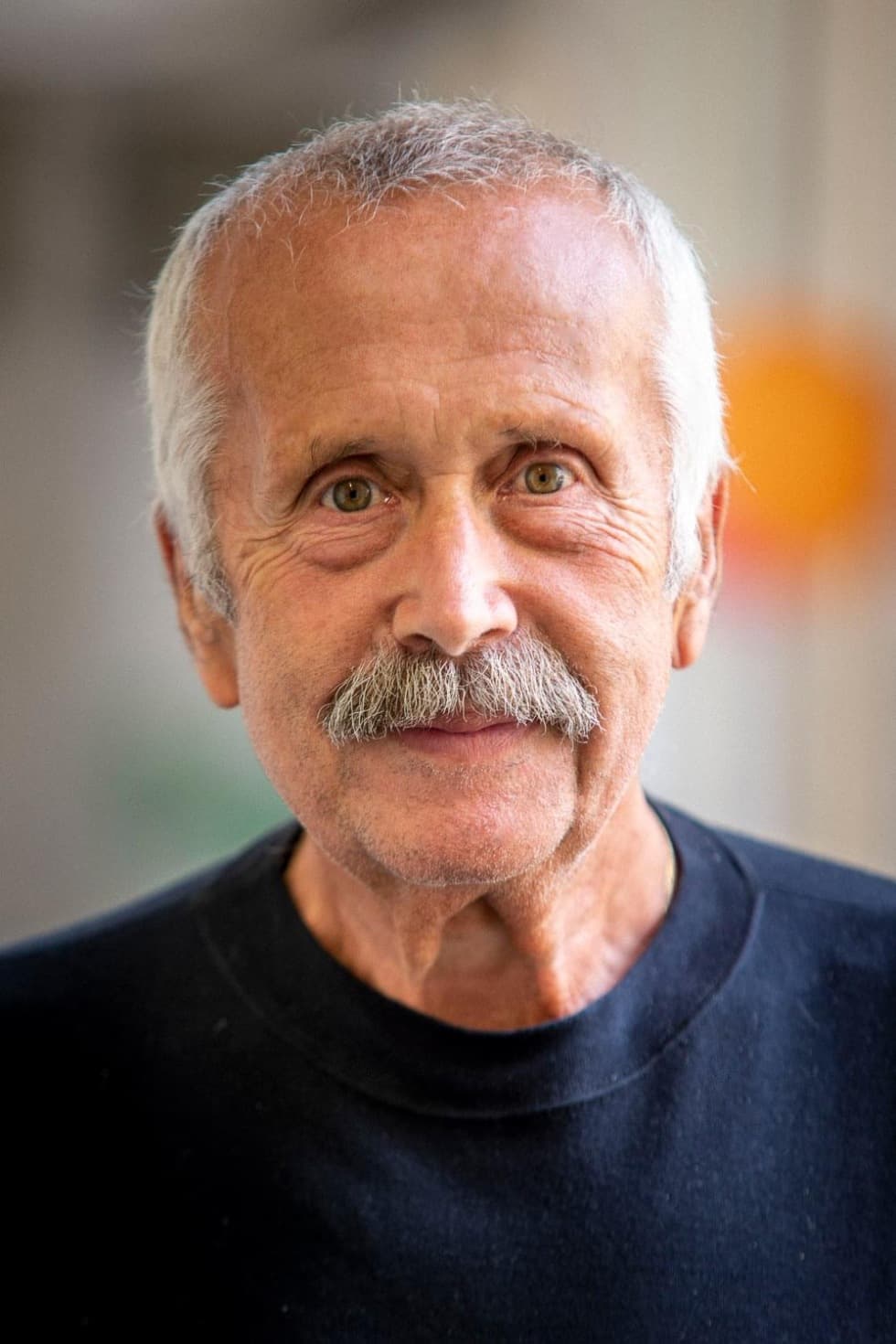 Mr. Trčka actually is not really only ours, but you will meet him always as the first person in our school. He will gladly open the door for you and help you maybe with your pram. He knows where to find people and everything what's going on around.

Základní škola a gymnázium Square
Svatoslavova 6, Praha 4 – Nusle